POCKET PARK@USM: CGSS MOVES THE GREEN SPACE AGENDA AHEAD WITH TREE-PLANTING PROJECT
**Sustainability Practices**
PENANG, 6 April 2021 - Universiti Sains Malaysia (USM) recently launched the Pocket Park@USM project, which is an initiative to develop a park filled with specified trees in an effort to continue to preserve the greeneries around the campus.
The project was launched on 2 April 2021 by the USM Deputy Vice-Chancellor (Sustainability and Institutional Development), Professor Dr. Md. Roslan Hashim in conjunction with the USM Sustainability Month organised by the USM Centre for Global Sustainability Studies (CGSS) themed "Sustainability Practices, Shared Responsibility" with the slogan "I Love USM".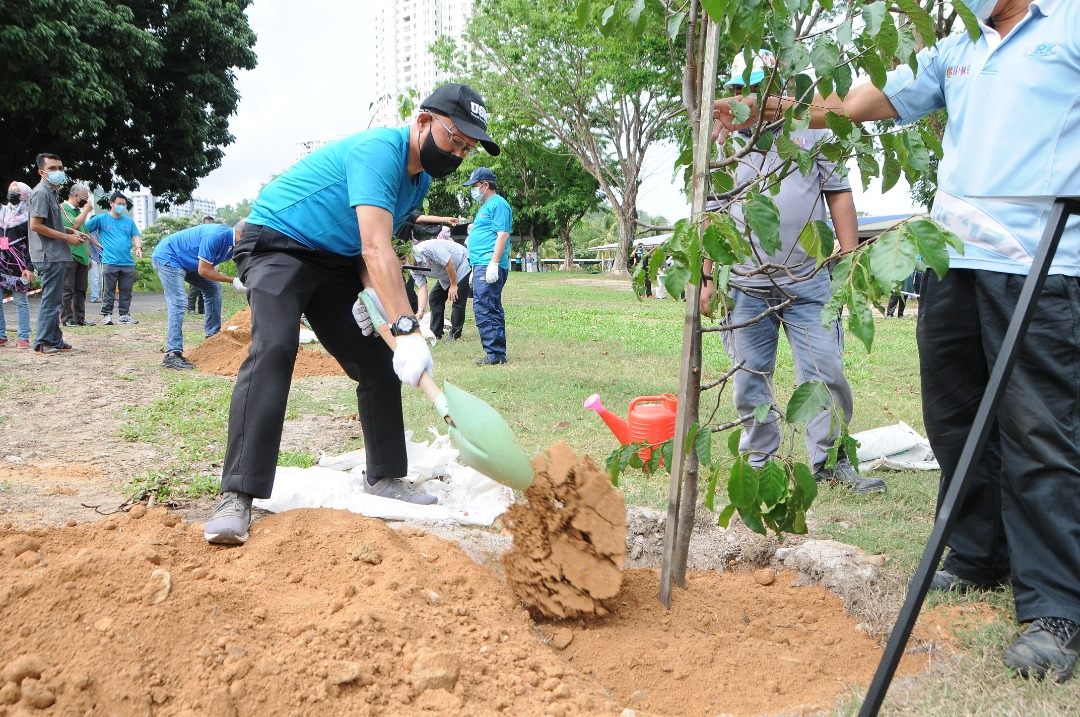 Md. Roslan in his opening speech said, this project is very meaningful and brings about a high impact in preserving the natural surroundings, especially in the USM campus.
"I understand that the concept of a Pocket Park can be very interesting, as this area will be a park surrounded by green trees and sitting areas to relax and unwind," he said.
"The USM community, both students and staff will be able to enjoy this space as an area for recreation and group interaction," he said.
At the opening ceremony, Md Roslan then planted a tree on an earlier-prepared site at the Pocket Park@USM, as a symbolic move to complete the opening ceremony.
According to him, this project will bring many benefits to the environment, including lowering the ambient temperature and helping to improve the quality of life on campus, as well as in absorbing carbon dioxide (CO2) in the surrounding area.
"On behalf of USM, I would like to thank and appreciate all those who have contributed and made this project very meaningful for the current and future generations," he said.
"Well done and congratulations to the Department of Development and Asset Management (JPPA) for selecting this beautiful space which could be further utilised in the future," he said.
Meanwhile, the Director of JPPA USM, Ir. Mohd Nizam Razak said the area of 63x25 meters or 17,000 square feet will be filled with Hopea odorata or 'Merawan Siput Jantan' trees, which belonged to the Chengal wood species, commonly planted in urban landscapes in the country.
"The concept is that the trees will be planted in the form of a grid, to complement other infrastructure such as lighting that will be added in the future," he said.
"This project is unique as initially, the number of trees to be planted was around 80-90 timber trees, however as we go along, the number of tress will be adjusted according to needs," he said.
Also present at the launching ceremony was the Director of CGSS and Chair of the Main Committee of USM 2021 Sustainability Month, Associate Professor Dr.Saidatulakmal Mohd; USM Ombudsman, Professor Dr. Sofri Yahya; Director of Industry and Community Network (BJIM), Tuan Syed Yusof Syed Kechik; key university officials and other invited guests.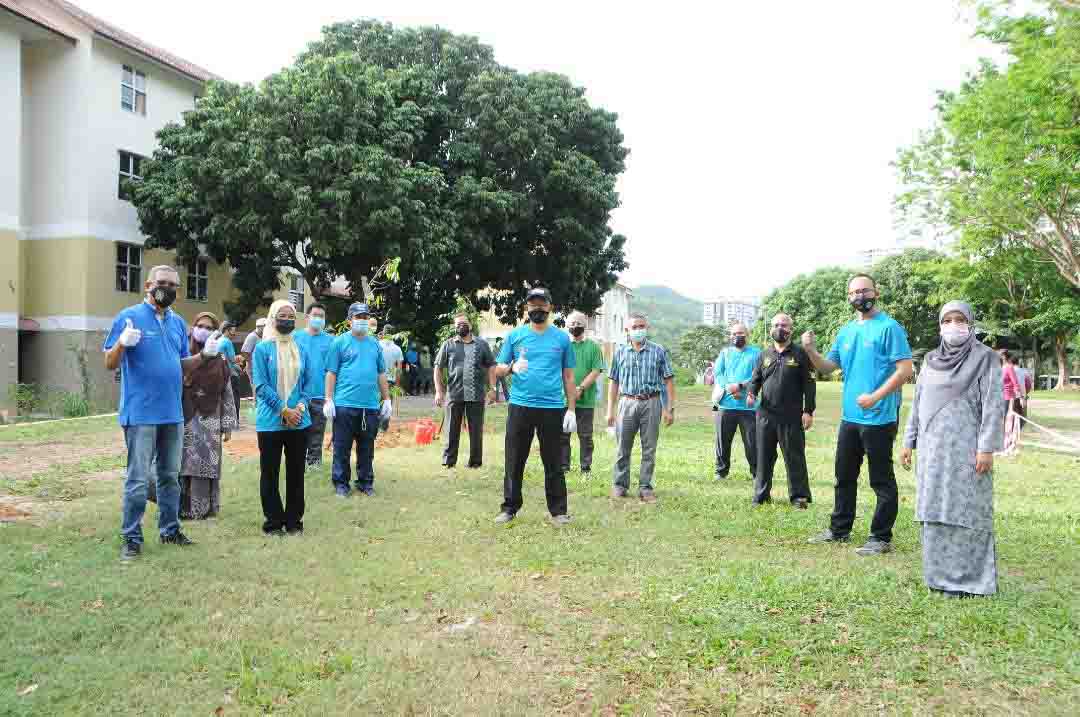 Translation: Thigambarishini d/o Gobi (MPRC intern)/Editing: Mazlan Hanafi Basharudin