USM TO INSTIL UNDERSTANDING OF SUSTAINABLE PRACTICES TO ITS COMMUNITY AND SOCIETY AT LARGE  
**Sustainability Practices**
PENANG, 18 March 2021 - The Universiti Sains Malaysia (USM) community and the society at large should be given the opportunity to understand and appreciate the concept of sustainability, which should be nurtured together and later becoming the responsibility of all in their daily lives.
This was said by the USM Vice-Chancellor, Professor Dr. Faisal Rafiq Mahamd Adikan in his speech when officiating the USM Sustainability Month programme here this morning.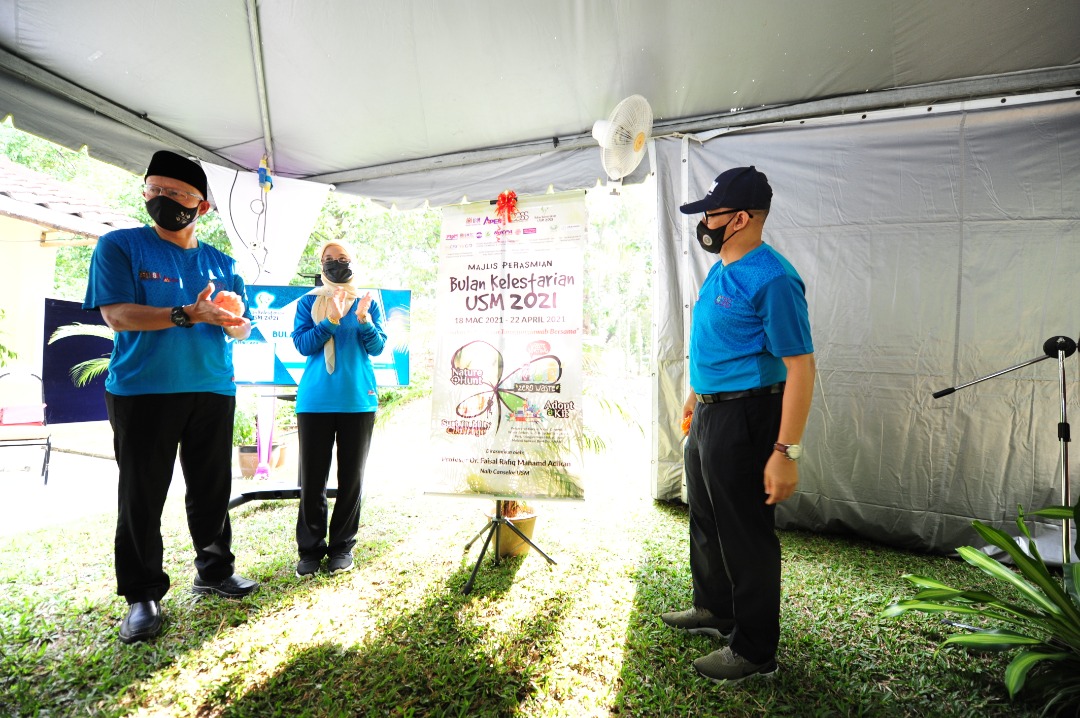 The USM Sustainability Month programme is organised by the USM Centre for Global Sustainability Studies (CGSS) in emphasising the need to continue with the sustainability agenda as part of the university's main focus this year and in the future.
"Sustainability is not just about the environment. The COVID-19 pandemic has resulted in various aspects of human life being halted and disrupted. However, indirectly this situation has brought positive changes to the state of our environment," he said.
Faisal Rafiq was later shown a demonstration of the use of recycled materials that was held after the launch of the programme.
According to the Deputy Vice-Chancellor for Sustainability and Institutional Development, Professor Dr. Md. Roslan Hashim, this programme serves as a trigger and the first step in reminding the community about sustainability.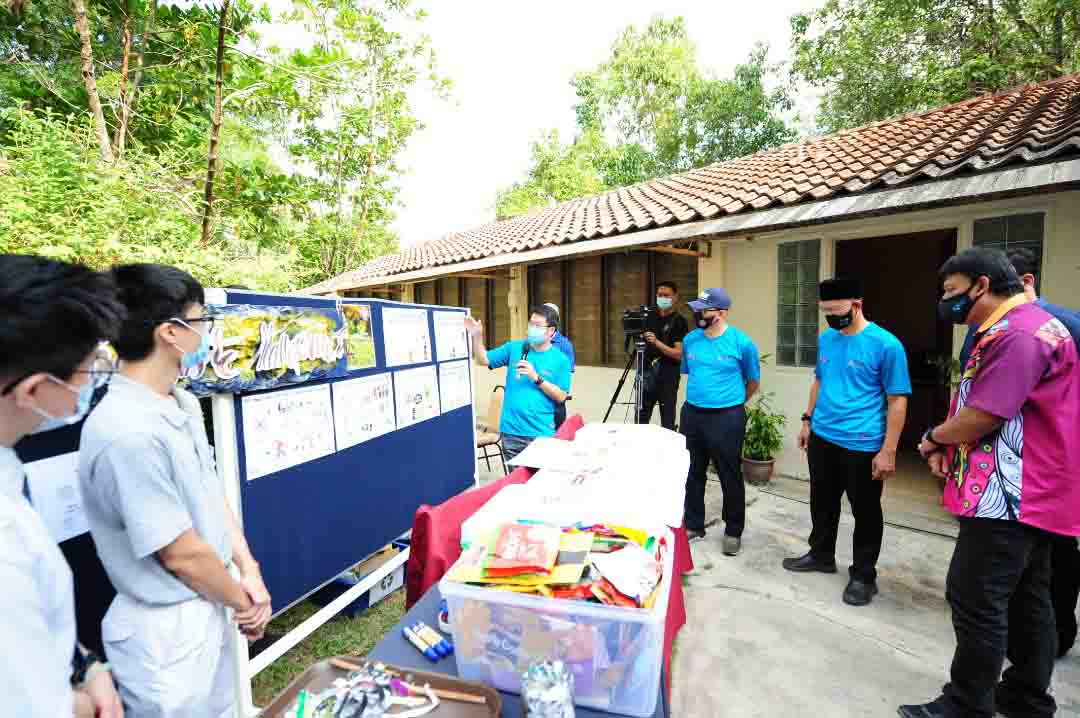 "The respective departments (PTJs) need to take the initiative in mobilising the culture of sustainability at the university level and also among its community, because what is being done will benefit the future generations," he said.
He added that during this Sustainability Month, 19 activities have been planned and also 14 webinars have been arranged involving various USM PTJs as well as external organisations that are partners of the university.
Meanwhile, the Director of CGSS, Associate Professor Dr. Saidatulakmal Mohd revealed that the programme can inspire the USM community to embrace the idea of sustainability in line with the theme of the celebration, "Sustainability Practices, Shared Responsibility".
He also thanked all the PTJs that were involved in the success of this university programme and in giving various forms of assistance and support.
The Sustainability Month programme provides activities that cover various aspects relating to sustainability, namely campaign-based activities (My Green Pledge), education-based activities (Micro-credential), knowledge-sharing-based activities (webinars), and efforts to create environmentally-friendly infrastructure (Pocket Park@USM), with elements of creativity (logo competition), among others.
The USM Sustainability Month 2021 will take place from 18 March to 22 April 2021.
Translation: Thigambarishini d/o Gobi (MPRC intern)/Editing: Mazlan Hanafi Basharudin