USM LECTURER CHOSEN AS RECIPIENT OF ACS VOLUNTEER AWARD
PENANG, 19 March 2021 - Dr. Lee Hooi Ling, a Universiti Sains Malaysia (USM) academician, has been chosen to receive the American Chemical Society (ACS) 2021 Outreach Volunteer of the Year (VOTY) award.
Hooi Ling, who lectures at the USM School of Chemical Sciences and who has a background in Physical Chemistry, has been instrumental in the outreach events of the ACS Malaysian Chapter, even after stepping down as Chair.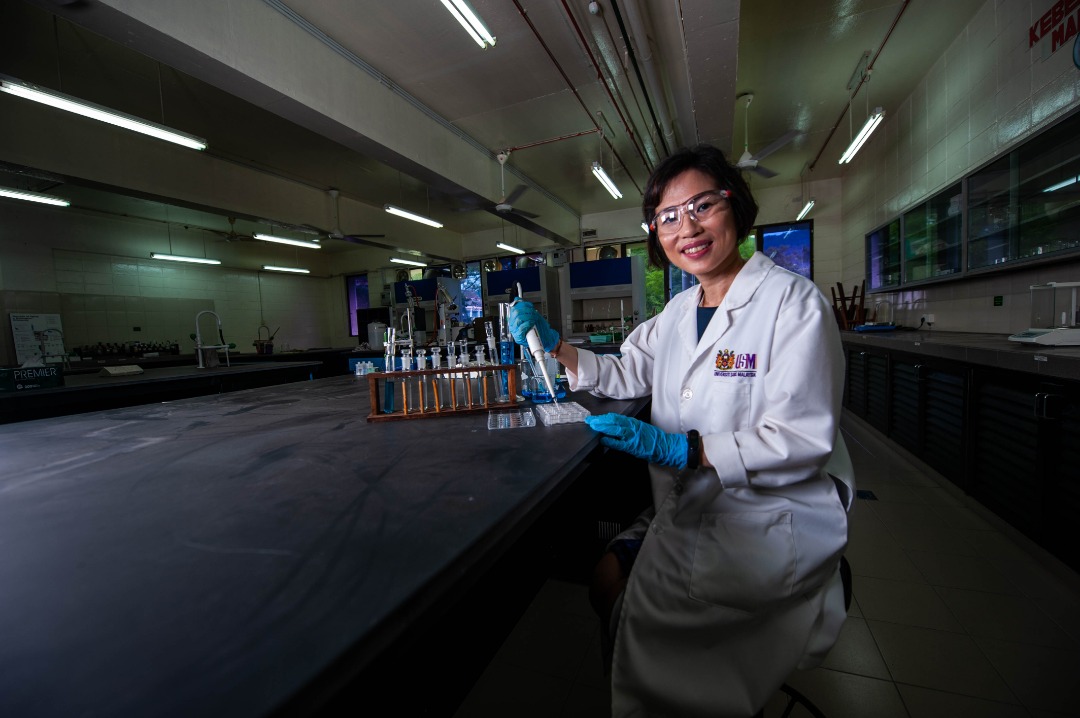 She helped secure the 2020 Chemistry Festivals Grant and the Global Innovation Grant (GIG), allowing the chapter to conduct the Festivals and GIG events online for the first time this year.
She was among the 36 winners acknowledged for their immeasurable voluntary contributions at the various ACS local sections and international chapters in conducting outreach programmes and teaching the public about chemistry.
From the 36 awardees, Hooi Ling is also actively involved as an Associate on the Committee on International Activities, championing "Globalized" National Chemistry Week (NCW).
She is the focal person for the NCW of the Chapter, with the potential of playing a pivotal role for the Global NCW next year. She is also very active in other related events by organisations such as IUPAC, IYCN, IKM and YSN-ASM.
Hooi Ling also has an expertise in Nanomaterials and Nanotechnology, Green Chemistry and Surface Science.
The American Chemical Society (ACS) is a non-profit scientific organization with more than 140 years' experience. It was founded in 1876 and chartered by the U.S. Congress as one of the world's largest scientific organizations, with more than 155,000 members in 150 countries.
Their mission is to advance the broader chemistry enterprise and its practitioners for the benefit of Earth and its people. Their vision is to improve people's lives through the transforming power of chemistry.
The Outreach Volunteer of the Year (VOTY) awards recognize the immeasurable efforts made by ACS local section and international chapter volunteers who conduct outreach programmes and teach the public about chemistry.
ACS will present the award winners with a small gift and a certificate during a meeting or an associated event yet to be decided.
Text: Thigambarishini a/p Gobi (MPRC intern)/Editing: Mazlan Hanafi Basharudin