MORE THAN 450 HIGH-SPEC LAPTOPS HANDED OVER TO USM B40 STUDENTS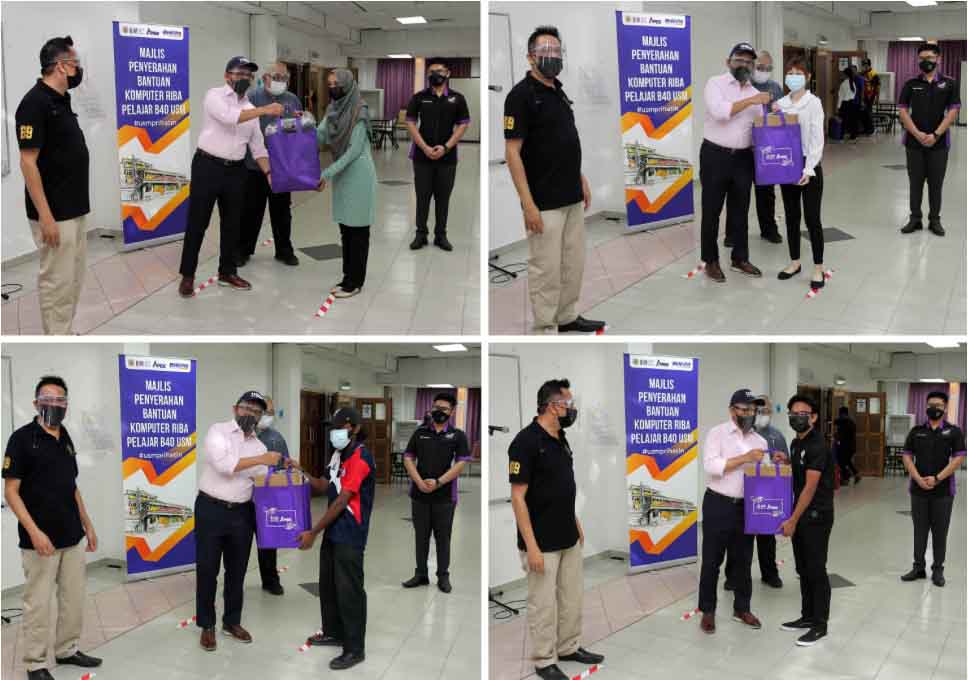 USM PENANG, 23 February 2021 – A total of 352 high-spec laptops were distributed for free to Universiti Sains Malaysia (USM) B40 students beginning yesterday via the Student Development Affairs and Alumni Division (BHEPA), USM.
The total does not include the 100 more from the contribution of 'zakat' (tithe) in USM.
"We are providing them with high-spec ACER laptops to ensure that they will fully benefit as they undergo their studies," said the USM Vice-Chancellor, Professor Dr. Faisal Rafiq Mahamd Adikan.
He personally handed over the laptops to the first group of students, comprising of 38 B40 students from around Penang, with the remaining to be handed over to students from other states when the Movement Control Order (MCO) ends.
The 'Laptop Assistance to USM B40 Students Initiative' in its first year materialised from the desire to assist the USM B40 students joining the 2020/2021 Academic Session who face problems with online learning throughout the country due to the COVID-19 pandemic.
More than RM1.13 million has been allocated for the initiative via contributions from the USM community to the COVID-19 Fund.
Deputy Vice-Chancellor (Student Development Affairs and Alumni), Professor Dr. Aldrin Abdullah hoped that the students will find the high-spec laptops helpful in their pursuit to attain academic excellence.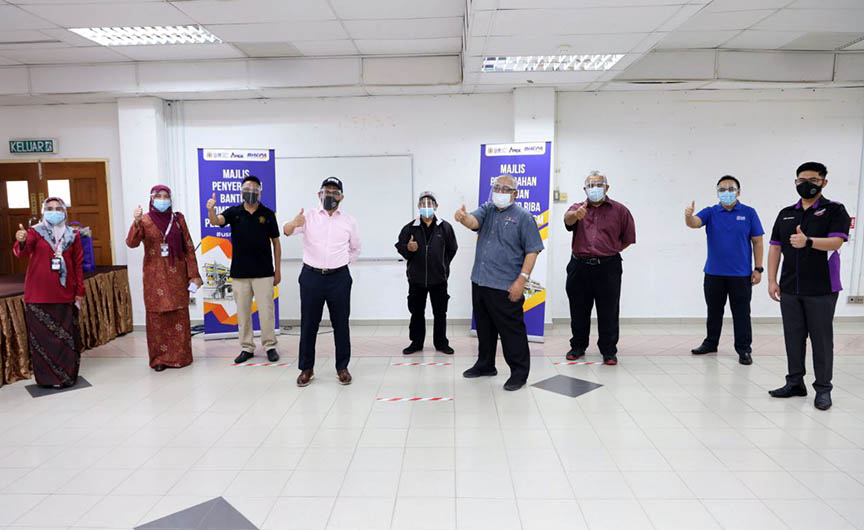 "We will continue to care for the wellbeing of the students in the best way possible, in order to ensure that no one will be adversely affected due to the current situation," said Aldrin.
The brief ceremony to hand over the laptops was held under strict standard operating procedure (SOP) guidelines at the Dewan Utama Peperiksaan (DUP) here.
Also present were the Senior Deputy Registrar BHEPA USM, Mohamad Abdullah; Head of the Students Representative Council (MPP) USM, Muhammad Amir Asyraf Mohd Sabri and key officials from BHEPA USM.
Translation: Mazlan Hanafi Basharudin/Source: Mohamad Abdullah