MoU SIGNED BETWEEN USM AND POLYTECHNIC UNIVERSITY PHILIPPINES FOR ACADEMIC AND RESEARCH COLLABORATION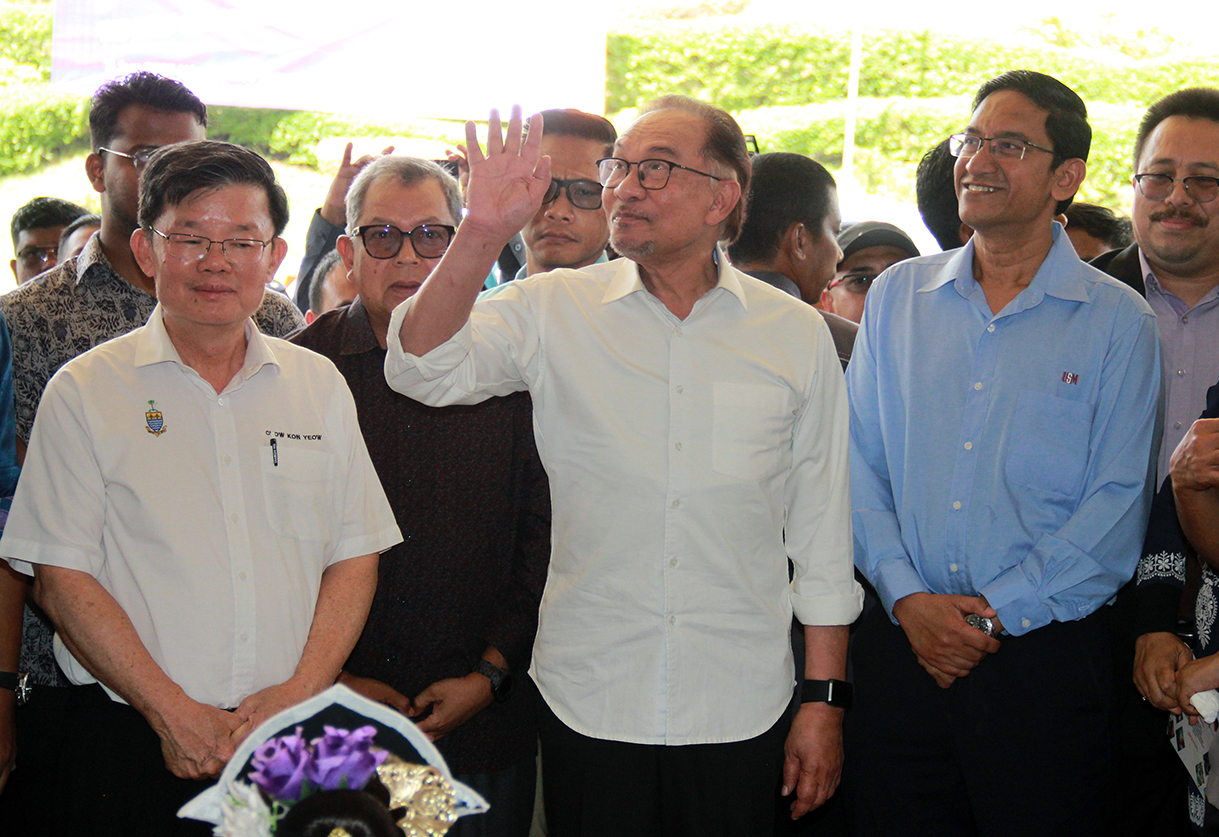 USM PENANG, 7 February 2021 – Universiti Sains Malaysia (USM) through the School of Humanities had recently signed a Memorandum of Understanding (MoU) with Polytechnic University of the Philippines (PUP) to expand its network of international collaborations in academic and research development.
Due to the travel restrictions imposed resulting from the COVID-19 pandemic, the MoU signing was conducted virtually between the School at its Conference Room here and PUP in the Philippines on 5 February 2021.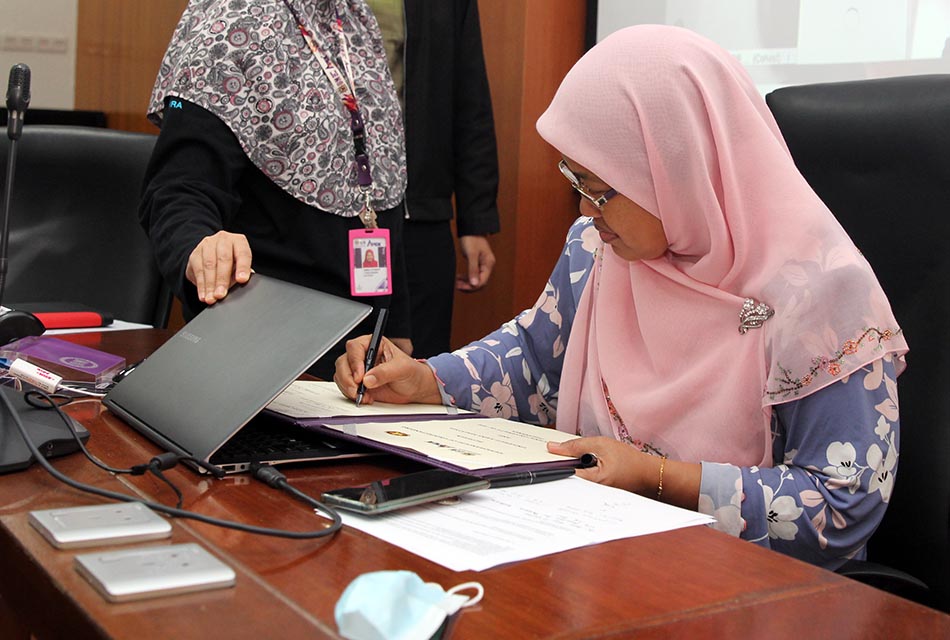 The agreement will see both institutions embarking on collaborative activities which would include knowledge-sharing sessions, joint academic and scientific activities such as seminars and conferences, joint-publications in high impact journals, academic and student exchange opportunities as well as joint applications of research and development grants.
Signing on behalf of USM and representing the Vice-Chancellor was the Dean of the School of Humanities, Professor Dr. Narimah Samat while PUP was represented by its Vice-President for Research, Extension and Development, Dr. Anna Ruby P. Gapasin.
Narimah said, "the MoU is reflective of USM's emphasis in enhancing the internationalisation of higher education by exposing more of its students to cross-cultural and experiential learning through academic exchange programmes and internship placements such as this, hence enriching their academic and research experiences beyond what was taught in the classrooms."
Sharing the same opinion, Anna Ruby said, "PUP is grateful and honoured to partner with USM; PUP has always placed an emphasis on the exchange of expertise. We send our students and lecturers out frequently for academic and cultural exchanges.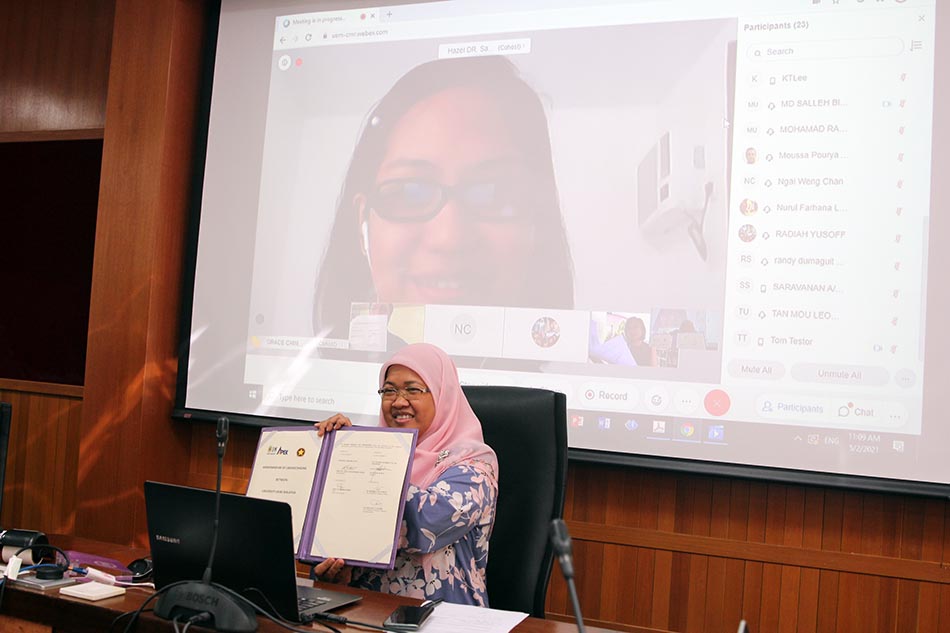 "Hence, we would like to welcome USM staff and students to PUP too when the pandemic situation so permits. I hope through this MoU, we can both increase the expertise of our academic staff and enhance the experience of our students," she added.
Among those who were present during the signing were (from USM): Professor Dr. Lee Keat Teong (Director of Research Creativity and Management Office, RCMO); Professor Dato' Seri Dr. Md. Salleh Yaapar (Professor of Literature, School of Humanities); Dr. Grace Chin (Editor-in-Chief, International Journal of Asia Pacific Studies and Senior Lecturer of English Language Studies, School of Humanities); (from PUP): Professor Tomas O. Testor (Assistant to the Vice-President for Research, Extension and Development); Professor Hazel DR. Samala (Faculty Researcher, Research Management Office) and the directors of research centres/international affairs office.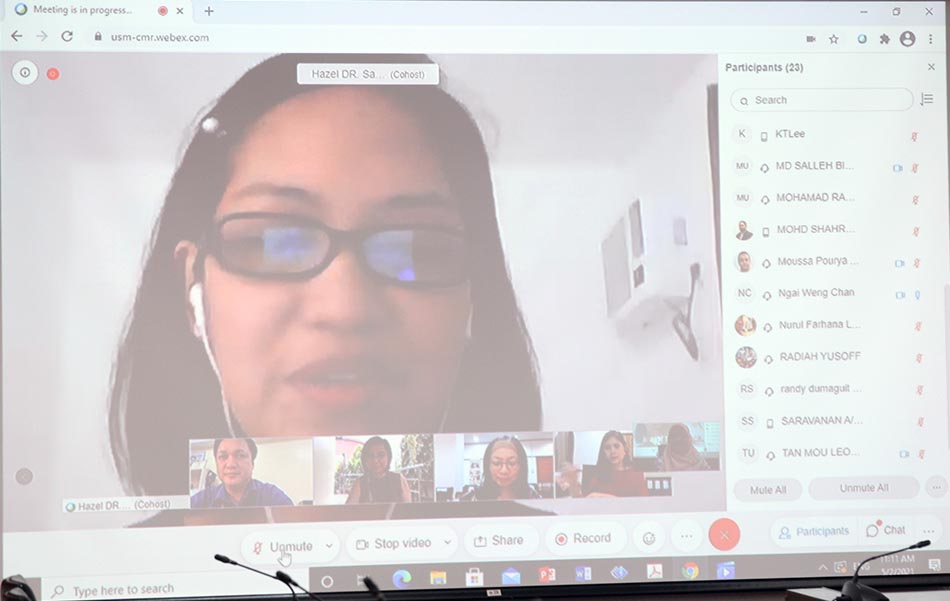 Founded in 1904, Polytechnic University of the Philippines (PUP) currently has more than 20 campuses and extensions across Central Luzon, Southern Luzon and Metro Manila. With over 70,000 enrolled students, PUP claims to be the largest state university in the Philippines in terms of student population.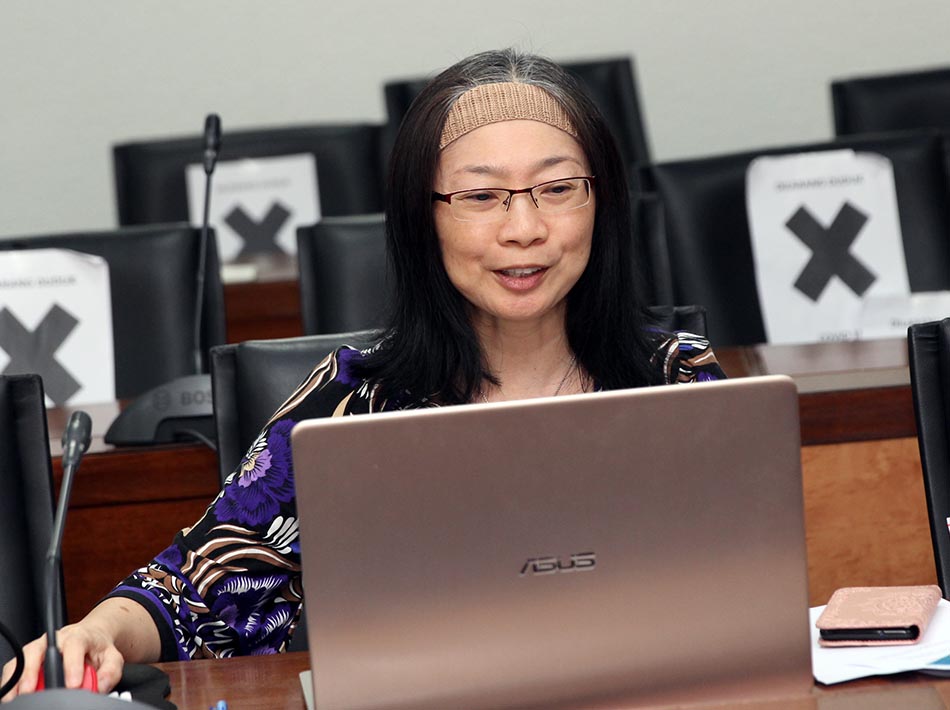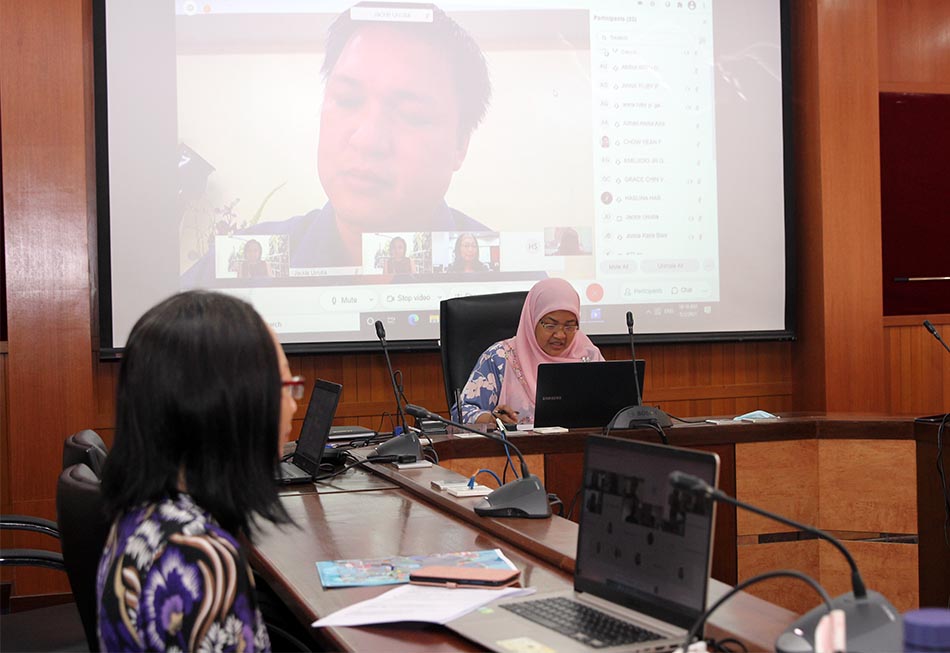 Text: Tan Ewe Hoe/Photo: Mohd Fairus Md Isa