USM NOW RECOGNISED BY FACEBOOK AS AN AUTHENTIC GLOBAL BRAND
USM, PENANG, 24 December 2020 – Christmas came early to Universiti Sains Malaysia (USM) when its Facebook account finally received a blue checkmark (blue tick), hence further strengthening USM as an established global brand.
USM received the good news on 22 December 2020, which also means that the USM official Facebook account has been verified as an authentic account.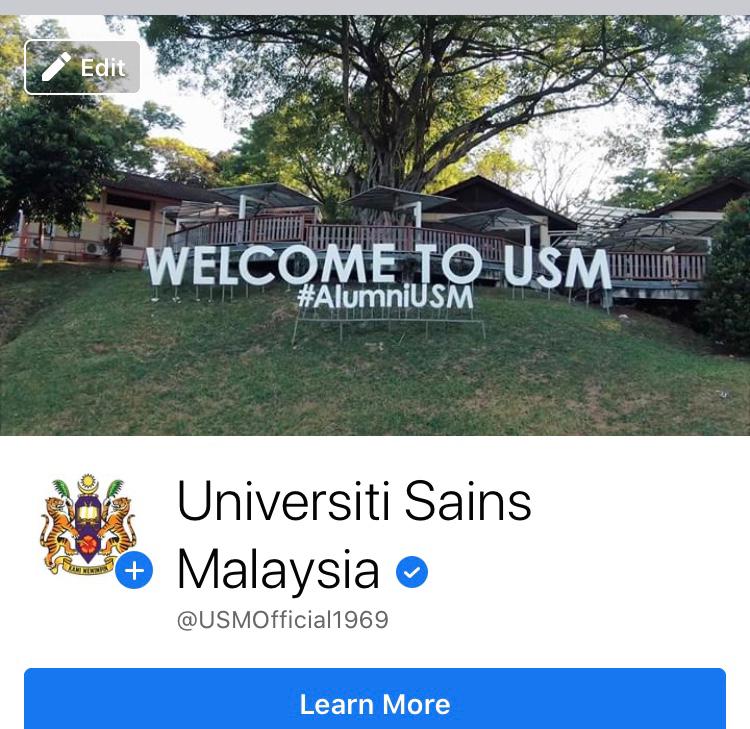 With the lovely blue checkmark placed next to the name of its Facebook account, USM is now in the same elite league as some established global brands such as Harvard University, University of Cambridge, Yale University, NST Online, Perodua, Nike, Adidas, Liverpool FC, Manchester United, Arsenal and the like.
It also means that now USM could be easily found in Facebook, and having more credibility to the international audience; this will make USM more visible and will further drive its internationalisation efforts, as more people will know about USM and even look for USM.
Through a posting on the USM Facebook page immediately after receiving the verification badge, USM thanked each and every one of the 228,371 individuals who had stood by the university all this while.
The USM social media team that has played a tremendous part in securing the recognition, will continue to create more awesome and relatable contents, and is looking forward to getting an even higher level of engagement with its targeted audiences.
With the recognition given to the USM Facebook account, it signifies that the account has fulfilled all the necessary criteria set by Facebook, among which are it needs to be authentic, unique, active, complete and notable.
Text: Tan Ewe Hoe