USM SIGNS MOU WITH HENAN UNIVERSITY OF ENGINEERING TO ESTABLISH JOINT MASTER'S PROGRAMME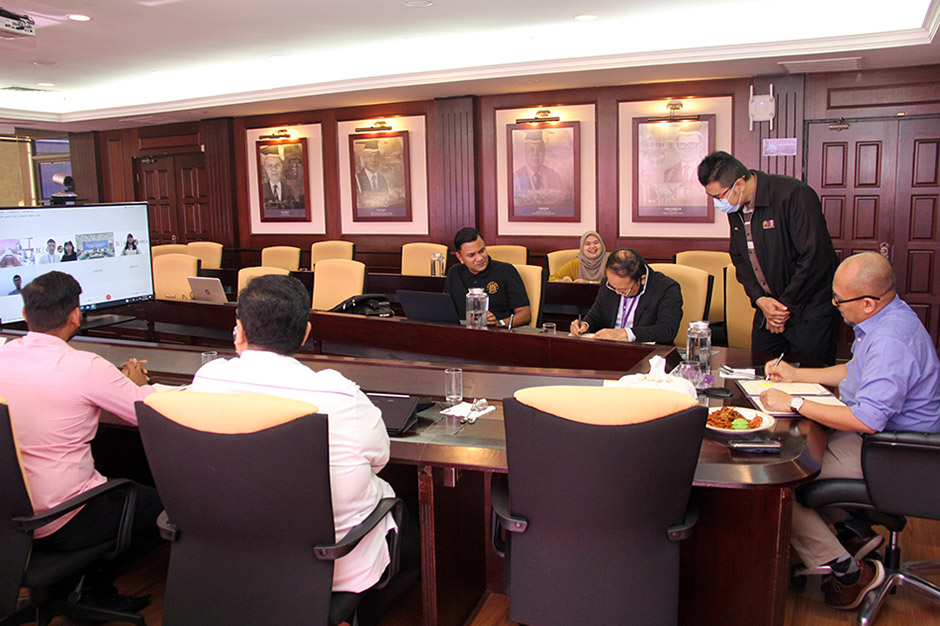 USM, PENANG, 24 December 2020 – In a historic first, Universiti Sains Malaysia (USM) and Henan University of Engineering (HUE), China have signed a Memorandum of Understanding (MoU) at a virtual ceremony to further accelerate the establishment of a joint Master's degree programme.
The MoU was signed by both universities on 22 December 2020 through a ceremony conducted using the video conferencing application Webex, in part due to restrictions on international travel brought about by the COVID-19 pandemic.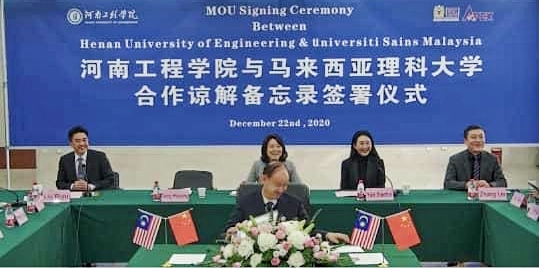 Signing on behalf of USM was its Vice-Chancellor, Professor Dr. Faisal Rafiq Mahamd Adikan while HUE was represented by its President, Dr. Li Liying. The Director of USM Strategic Corporate Development, Muhamad Sabri Said and the Vice-President of HUE, Professor Dong Haoping also signed the MoU document as witnesses.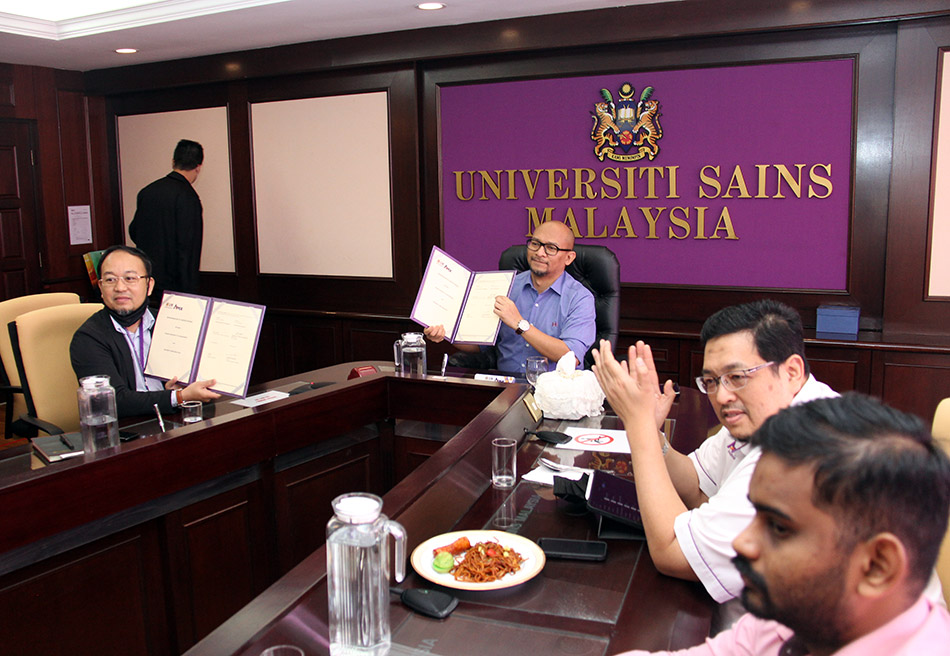 Also present at the virtual signing ceremony were USM's Deputy Vice-Chancellor (Academic and International), Professor Dato' Dr. Ahmad Farhan Mohd Sadullah, and the various heads of departments of HUE.
"In these challenging and unprecedented times, USM continues to reach out in order to build collaborative relationships with partners and institutions at home and abroad, and we are thankful to be able to enter into this partnership with HUE today," said Faisal Rafiq.
"Such relationships have never been more important given the complexities brought about by COVID-19 and the global environment, as I look forward to both institutions in continuously exploring new areas and new ways of cooperation, particularly in developing programmes that promote student mobility, academic exchange, joint scientific research and the development of cutting-edge ideas that benefit our mutual communities.
"It is our hope too that we can learn from one another not only through academic exchange but also through cross-cultural exchange and experiences, which I believe would be a tremendous boost to the internationalisation of higher education in both our countries," he added.
Meanwhile, according to Li Liying, the signing of this MoU opens a new chapter for both institutions to collaborate in areas which have been mutually identified, and she looks forward to a fruitful relationship with a prestigious university like USM in the years ahead.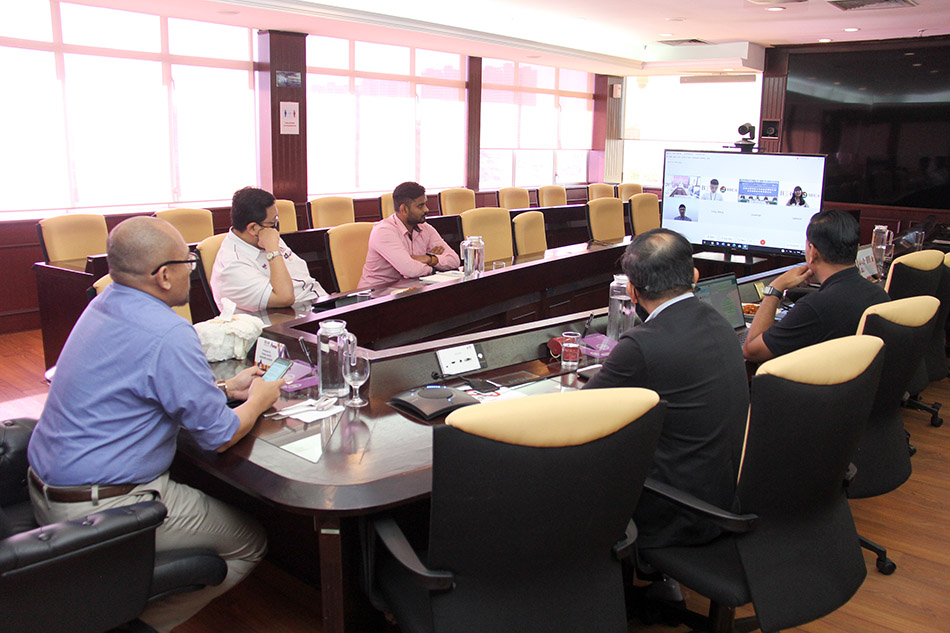 She also pointed out that over the years, under the guidance of the national "Belt and Road" initiatives and the institution's "three-step" development strategy, international cooperation such as this has been actively carried out and new breakthroughs have been made in relation to enhancing the HUE internationalisation agenda.
Henan University of Engineering is a public university officially recognised by the Ministry of Education in China, and is located in the large metropolis of Zhengzhou in the Henan Province. It offers leading undergraduate and graduate programmes in various disciplines, including engineering, economics, management, education, art and literature.
Text: Tan Ewe Hoe/Photo: Mohd Fairus Md Isa