UNEARTHING NEW TALENTS IN VIRTUAL SPEAKING
PENANG, 15 November 2020 - Universiti Sains Malaysia (USM) has recently joined hands with the Penang Youth Development Corporation (PYDC), Big Domain and MODEN Academy to organise a virtual speaking skills competition to unearth new talents among the youth in the state.
USM representative, Associate Professor Dr. Daisy Kee Mui Hung from the School of Management, when met, said that the competition called the 'Penang Live Streaming Star Championship 2020' was aimed at encouraging the involvement of youth in the area of public speaking and to highlight their capabilities in this digital era.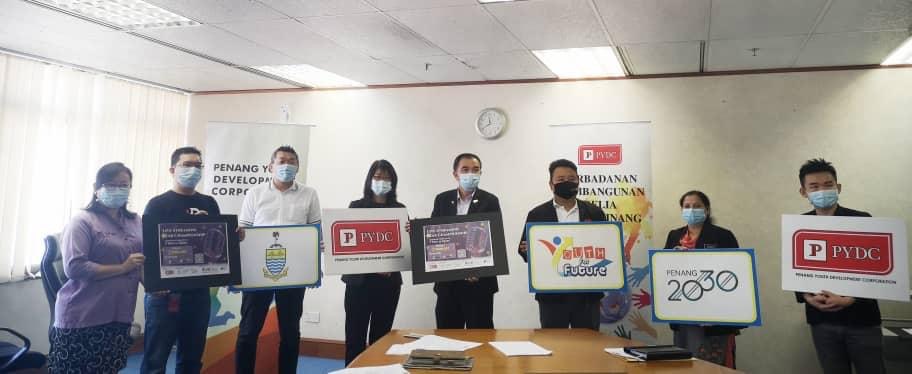 Speaking at the launching ceremony held recently here (5 November), the State Youth and Sports Committee chairman Soon Lip Chee said, such a platform is crucial to sharpen the youth's critical thinking skills as well as to increase their awareness on the importance of the current digital world.
"This initiative is clearly in line with the state's agenda to produce more young digital talents and to develop Penang into a digital talent hub, towards online and digital commerce by offering a variety of job opportunities," he said.
He added that as the state embarks on the digital transformation process, as part of its efforts to face the dynamic challenges of the 21st century brought about by IR4.0 and data/information explosion, the youths of today need to embrace these changes and be equipped with the necessary skill set.
According to PYDC's press statement, the competition is open to individuals aged 15-30 years old. Participants must be Penang-born or who works and studies in Penang.
The official language to be used throughout the competition is English.
There will be two rounds - the first round is held from 7 November to 4 December, with 400 individuals expected to participate; while the final round will be held on 20 December 2020.
In the first round, participants will be given three choices of topics to choose from by the organisers, and they will then be required to submit a one-minute video and to be posted on their respective Facebook pages and YouTube channels.
Meanwhile, in the final round, 30 participants will be shortlisted to submit a five-minute video based on topics that will be provided by the organisers.
The first prize winner will take home RM2,000 while second, third, fourth and fifth place winners will pocket RM1,500, RM1,000, RM800 and RM500 respectively.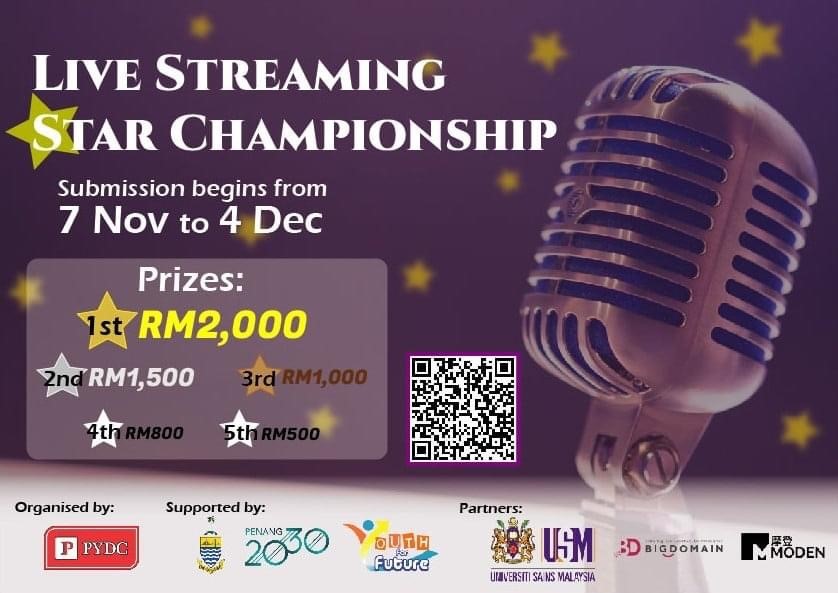 PYDC general manager Dr. Gwee Sai Ling said participants would be evaluated based on their execution of ideas, presentation skills, tones, level of confidence, styles and content arrangements.
"We (PYDC) would like to thank USM, Big Domain and MODEN Academy for showing concern over the well-being of our youth in the state," said Gwee, while adding that this competition also provides an excellent platform for individuals who are passionate and highly interested in public speaking to hone their skills and perhaps use it as a stepping stone to pursue a career in this field.
Dr. Daisy Kee, meanwhile, encouraged USM students to take up this challenge and sign up for this virtual competition, especially during the COVID-19 pandemic where they are either staying in their hometowns or residing in the campus dormitories/hostels (desasiswa).
For further information about the competition, visit PYDC website at www.pydc.com.my or their Facebook page at https://www.facebook.com/pydc.my.
Text: Tan Ewe Hoe/Photo: Penang Youth Development Corporation (PYDC)