TWO USM CS STUDENTS GET FULL SPONSORSHIP TO UNDERGO Ai-GET PROGRAMME   
PENANG, 24 October 2020 - Two undergraduates from the Universiti Sains Malaysia (USM) School of Computer Sciences were among the first batch of 14 students shortlisted to undergo the Artificial Intelligence Graduate Employability Training (Ai-GET) at the Skymind City Campus, here in Georgetown.
Both students, Muhammad Amal Syahmi Sabudin, 24, and Siti Farah Haida Raklan Alhadad, 24, are fully sponsored by Majlis Amanah Rakyat (MARA) and are currently following the 20-day training programme specifically designed by Skymind Holdings Berhad which started on 12 October 2020.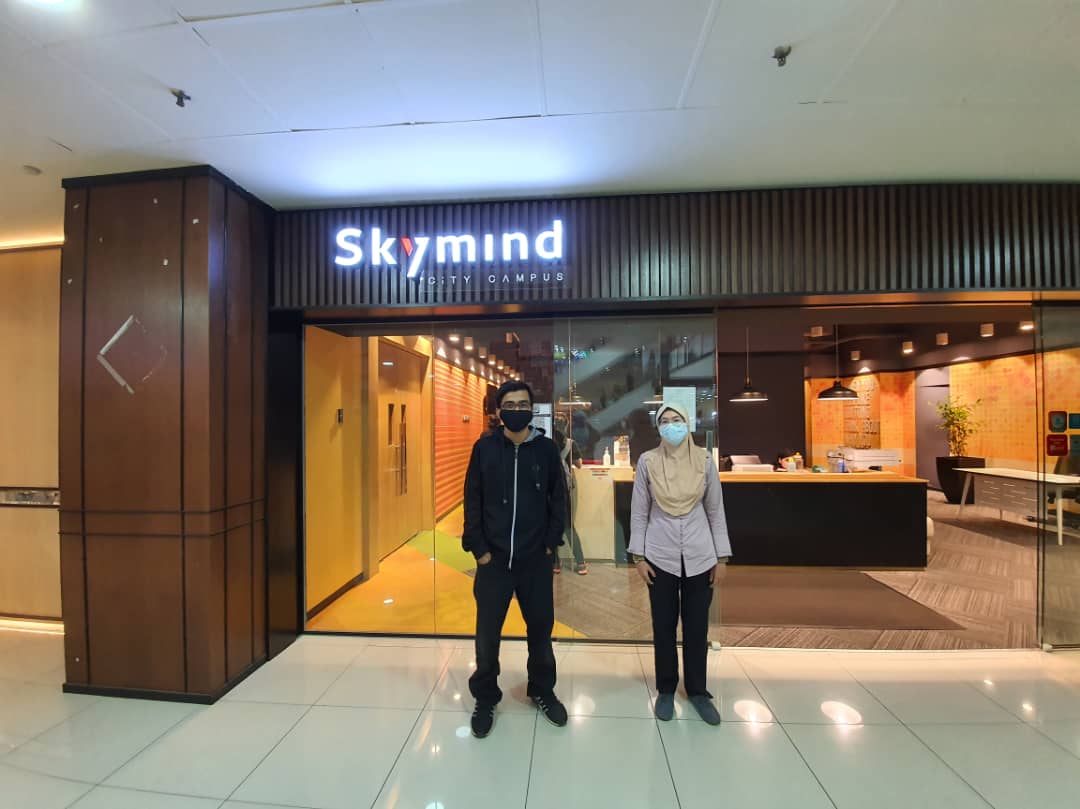 According to Skymind Holdings Berhad content specialist, Yu Yuen Hern, Ai-GET is conducted for the first time with the aim of upskilling graduates from all over the nation into AI-ready talent, hence ensuring a continuous supply of highly-skilled AI talents for the ever demanding job market.
"Essentially, the programme is separated into three phases: 15-day face-to-face training (12-26 October), 4-day intensive tutoring (30 October, 2-4 November) and 1-day certification examination (12 November).
"Throughout the 15-day face-to-face training, all trainees are exposed to the following topics: Machine Learning and Deep Learning; Deep Learning 4java; Hyperparameter Tuning; Convolutional Neural Networks and Recurrent Neural Networks; Image Processing and Image Classification; Object Detection, Segmentation and Facial Recognition with Deep Learning," he explained.
Yu added that at the end of the training, the trainees will be required to complete a capstone project related to computer vision in order to demonstrate their ability to apply the knowledge and skills learned throughout the training.
"The post-training intensive tutoring is geared to prepare the candidates towards a certification exam at the end of the programme," he said.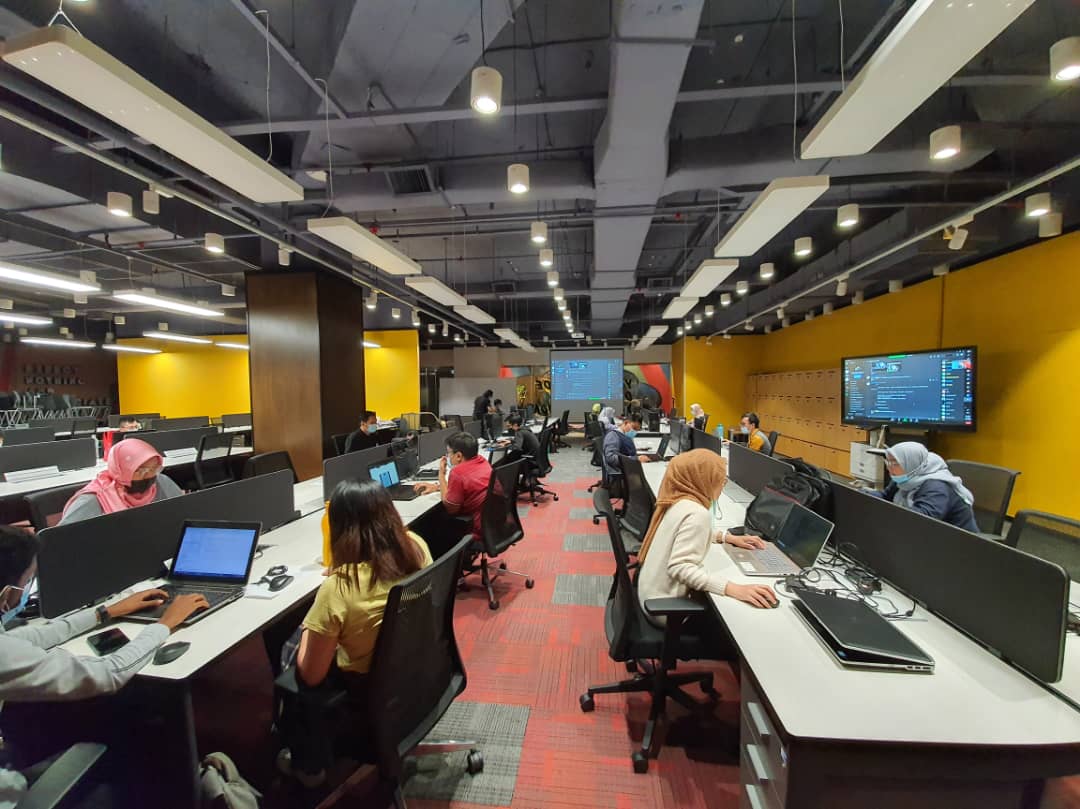 The USM Media and Public Relations Centre (MPRC) caught up with Muhammad Amal Syahmi and Siti Farah Haida recently to ask how each of them are coping with the training programme so far, what are some of their expectations, and so forth.
The following are excerpts from the email interview:
MPRC: How did it feel when you came to know that you have been selected as one of the trainees in the Ai-GET programme?
Amal Syahmi: It was a mix of excitement, joy and relief all rolled into one to have been selected as one of the fourteen finalists to join this Artificial Intelligence (AI) programme. The selection process was very competitive, and I am thankful that I managed to get through it. A big thank you to Skymind and MARA for providing me this opportunity to join this awesome programme.
Siti Farah: I am very grateful to be selected as one of the participants in this training programme. I would like to thank USM and my School (School of Computer Sciences) for providing me the initial information about the programme.
MPRC: What are some new skills or knowledge that you have picked up during the 15-day face-to-face training?
Amal Syahmi: All the knowledge and skills that I learnt in the training are new to me. I majored in Distributed System and Security and did some part-time jobs on mobile app development. It never crossed my mind before to learn AI, Deep Learning and Computer Vision, but I am beginning to fall in love with these fields.
Siti Farah: Originally my major is in Distributed System and Security. Thus, this training programme in AI is an entirely new field to me. In those 15 days, I learned a lot about the fundamentals of Machine Learning and Deep Learning. We were also taught the basics on how to create and evaluate models for Image Classification, Object Detection and Image Segmentation. I also did a group project on Object Detection during this programme. It was pretty exciting.
MPRC: What do you expect to gain from the training? How far do you think the training programme will give you an edge in the job market?
Amal Syahmi: No doubt the knowledge and skills that I learnt in this programme will improve my employability as they are very useful and have high demands in the current industries. It has given me some added-value knowledge to what I have learnt in my degree programme. Deep Learning enables a machine to learn by itself with minimum human intervention. It will give a lot of benefits for doing predictions and analytics.
Siti Farah: I hope to apply what I had learnt when I start working. Currently, AI technology is a very new field in Malaysia. So, this training programme does provide a lot of opportunities for graduates, especially those specialising in computer sciences to be employed as AI engineers. As it is a very new and highly advanced technology, I am sure there is a high demand for AI experts in Malaysia.
MPRC: Now that you have graduated, what is your future plan? Do you intend to further your studies or find a job first?
Amal Syahmi: I would prefer to gain some real-world experiences from a working environment first for several years before I go back to my studies.
Siti Sarah: I plan to work first to gain some working experience and widen my knowledge especially on the realities of work. It would also allow me to pursue my ambition as a computer science specialist.
Text: Tan Ewe Hoe/Photo: Courtesy of Skymind