'YELLOW FLOOD' TRAGEDY SHAPED NAJI TO BE MORE PEOPLE-ORIENTED
KOTA BHARU, KELANTAN, 20 October 2020 – The December 2014 'Yellow Flood' tragedy will always remain etched in the minds of the people of Kelantan.
Witnessing the troubles endured by a friend who is also a colleague at work, and who was badly affected by the flood, has opened the eyes of Naji Esah Hamzah, 33, a nurse who works at Wad 1 Berlian, Hospital Universiti Sains Malaysia (USM).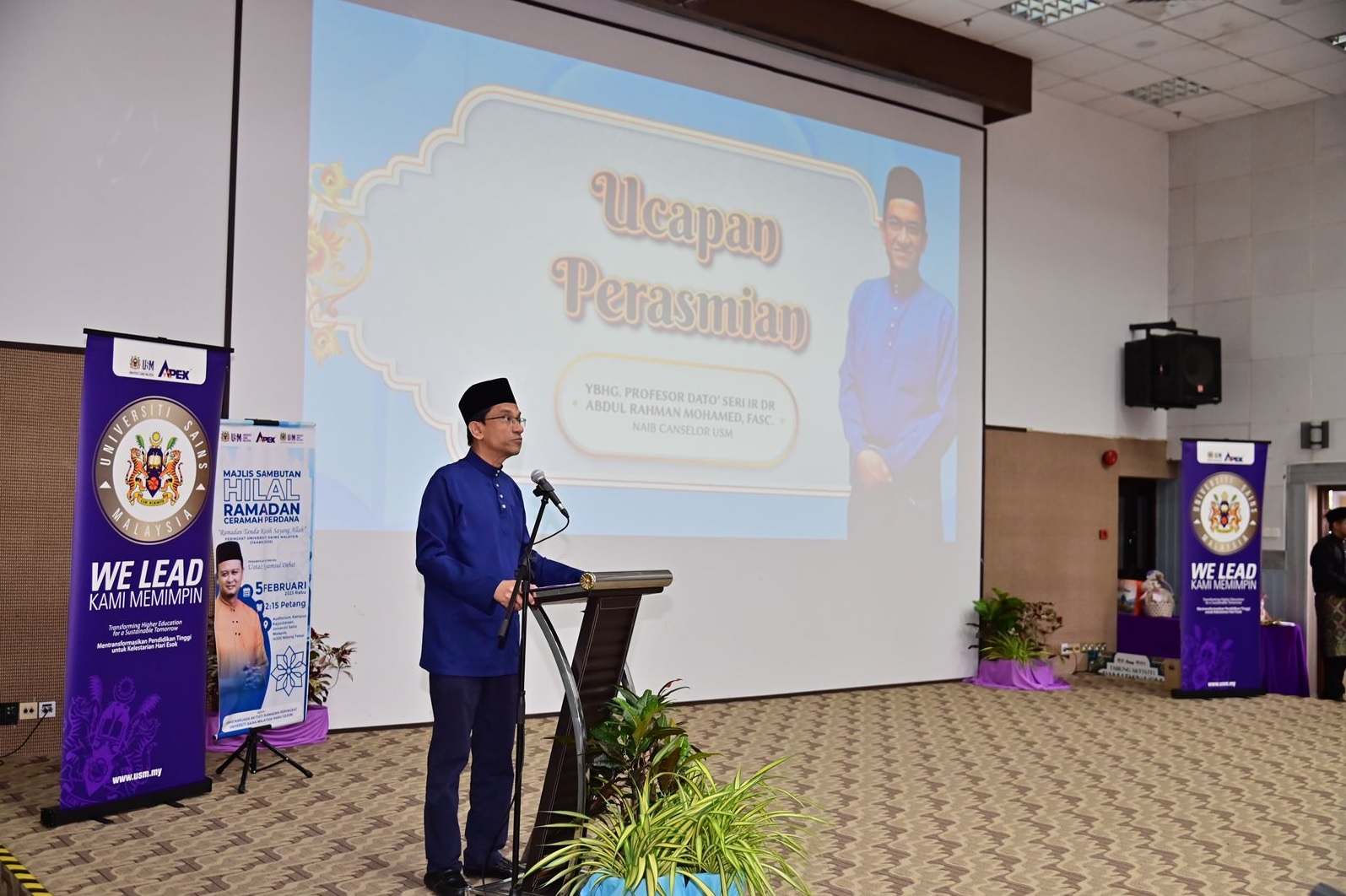 "That was the beginning of my involvement in doing welfare work, after seeing how my friend was affected and how her house was totally damaged, and no aid was extended to her by anyone.
"I helped to clean up my friend's house and offered much-needed assistance by using money from my own family savings," she said in describing how she first began.
Following that, Naji continued with her welfare work by actively doing health checks at no charge from home to home around the area of Kampung Padang Kala and Kampung Kubang Edang, apart from being involved as a volunteer in welfare and health missions organised by non-governmental organisations (NGOs).
"From 2015 onwards, I was mostly involved with health and welfare missions organised by Medicom Malaysia and Muslimat Medical (MusMed) around Malaysia, not only in the state of Kelantan, but also in other states including Sabah and Sarawak.
"As I am a nurse and I work at the maternity ward, I will mainly focus on aspects of health, and I have served on a panel in managing procedures for a safe childbirth process to the residents of Mabul Island who do not have proper clinic and hospital facilities.
"This is where a good knowledge-sharing session could reduce the risks and complications during the process of pregnancy, childbirth and post-natal care," she said further.
The sixth in a family of 11 children, she obtained her Nursing Diploma from the USM School of Health Sciences.
Amidst the bustle of daily life, between fulfilling her duties at work and caring for her parents who are in their senior years, it is not a barrier for her to be actively involved in community activities even though she needed to fork out her own money.
As a recognition for her determination and perseverance in serving society, she has been chosen to receive the 'Anugerah Tokoh Amilin Kebajikan Kategori Wanita' award in conjunction with the 'Hari Kebajikan Negeri Kelantan 2020', and which was presented to her by the Deputy Minister of Women, Family and Community Development, Dato' Hajjah Siti Zailah Mohd Yusoff at the Dewan Besar Balai Islam, Kompleks Islam Darulnaim.
When met after receiving the Female Welfare Icon award, Naji said that, she was truly grateful to be chosen as the recipient and expressed her utmost gratitude to her parents who understood her commitment.
"Apart from that, I would also like to extend my thanks to the Head Nurse of Wad 1 Berlian who has always supported me by setting a work timetable that would accommodate my time whenever I am involved in a programme.
"With this opportunity, I would also like to urge my fellow colleagues and friends, although we are busy with our daily routines, please spare some time to give a hand to those in need, as their smiles will surely bring joy in what we do," she said in ending the conversation.
Translation: Mazlan Hanafi Basharudin/Text: Lailatul Hafiza Abdul Rashid/Photo: Abdul Hasib Abdul Rahman