MOTHER BRAVES LONG JOURNEY ACROSS PENANG BRIDGE ON MOTORCYCLE TO SEND SON TO CAMPUS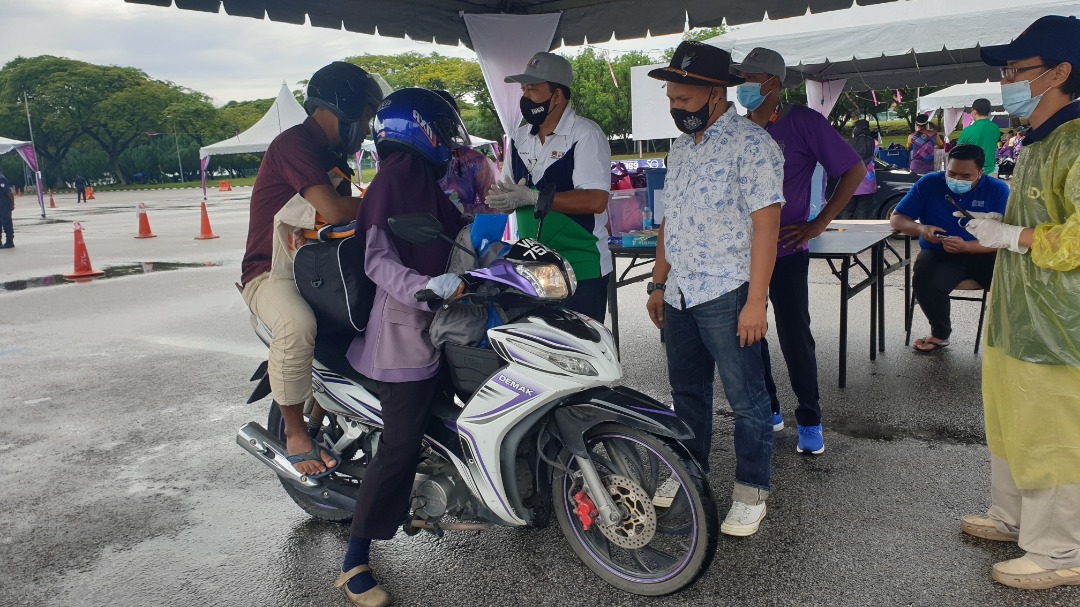 USM PENANG, 5 October 2020 - It is true when they say that a mother's love and sacrifice knows no bounds, and comes in different forms.
Such was the story of a mother, Jumiati Masud, 53, who ferried her eldest child, Muhammad Izzulhaq Mohamed Hasnan, 19, all the way from their home in Simpang Empat (Seberang Perai Selatan on the mainland of Penang), across the Penang Bridge on a motorcycle in the rain, to begin his varsity life at the USM main campus here.
When met at the campus, the mother of three boys who earns a living as a kuih seller, said she was thankful that her son's ambition to further his tertiary education has been granted by Allah, and that he had been accepted to the Apex university which is not far from home and located within the state.
"Muhammad Izzulhaq had earlier received another offer from a university in Kuala Lumpur but we had to turn it down because of our financial situation," she shared, adding that the motorcycle was the family's only mode of transportation.
She said that all she wanted was for her son to make the best of the conducive environment provided by the university to study hard and to be able to contribute later to society.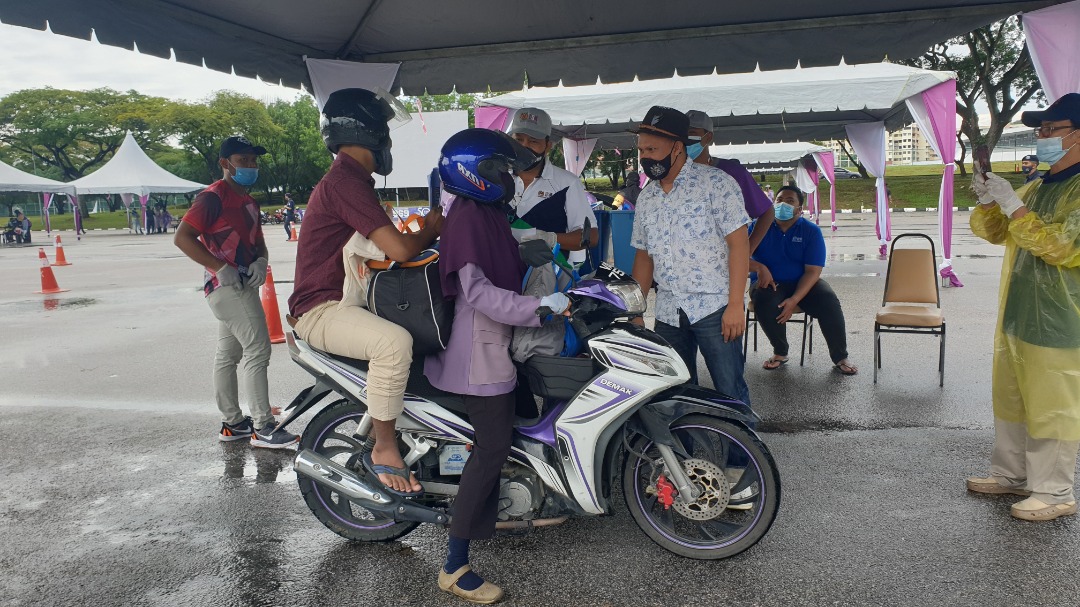 "My son and I were aware that USM had given the new students three options of registration for the new academic year, namely registering on-campus then returning home; placing their belongings in the residential colleges (desasiswa) and leaving, or registering and choosing to stay in their desasiswa.
"We have decided to go for the third option. I would prefer for him to stay in the hostel on campus. It has a comfortable atmosphere; furthermore the Internet connection at home is not good and we do not have Wifi," said Jumiati.
On October 2, the Higher Education Ministry (MoHE) had requested for the local higher education institutions to carry out online registration for the new semester as Covid-19 cases spiked.
All teaching and learning activities were also advised to be conducted using online platforms to keep staff and students safe.
Muhammad Izzulhaq, when met in his hostel room, said he felt touched by his mother's sacrifice and was determined to study hard and make her proud.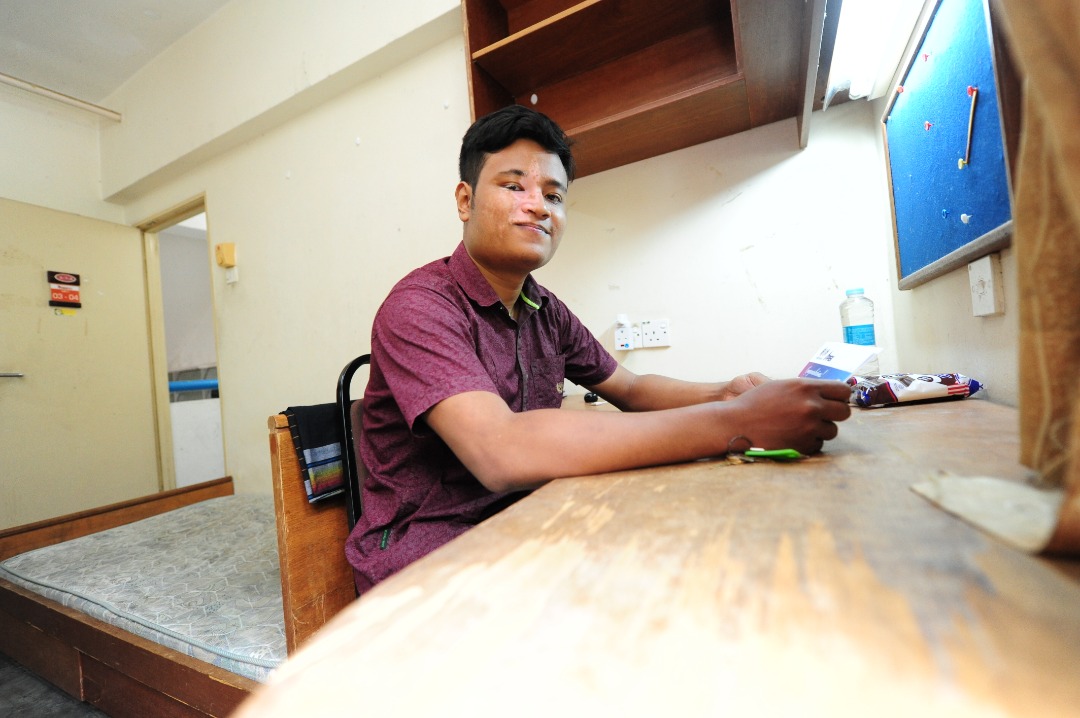 "I am also worried to see my mother returning to Simpang Empat on her own but I have to deal with it as she has gone through so much for me," said the Bachelor of Science with Education student who also achieved excellent matriculation results with a 3.96 CGPA from the Penang Matriculation College.
He was among some 200 new USM students who registered for the 2020/2021 academic year in the morning session via the drive-through registration facility initiated by the University on October 3.
Translation: Tan Ewe Hoe/Photo: Ebrahim Abdul Manan