USM, VITROX TO STRENGTHEN ACADEMIA-INDUSTRY LINKAGES
BATU KAWAN, 2 October 2020 - Following the signing of a Memorandum of Agreement (MoA) on 16 December 2019, Universiti Sains Malaysia (USM) continues deepening ties with ViTrox Corporation Berhad, as the USM Vice-Chancellor Professor Dr. Faisal Rafiq Mahamd Adikan visited the company founded by a USM Alumnus, Chu Jenn Weng (B. Eng '93).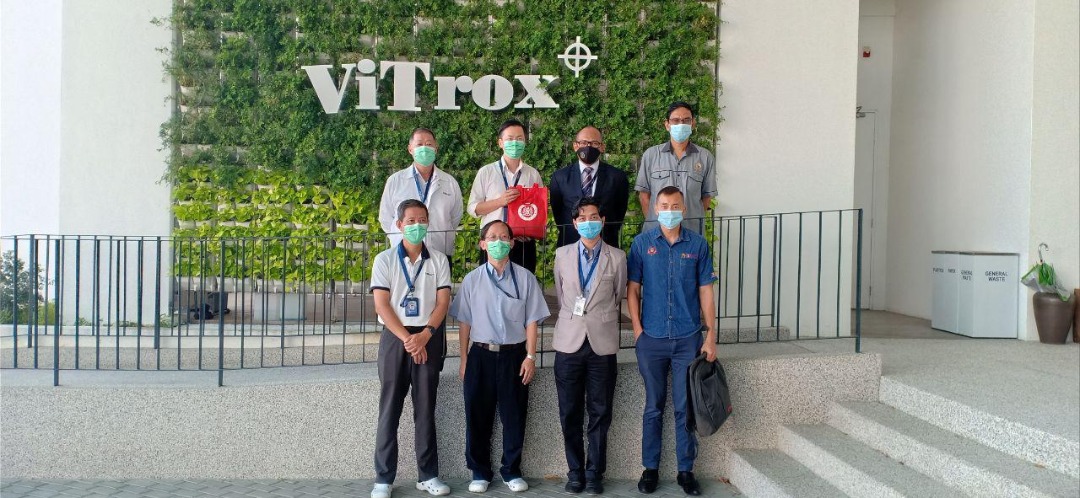 In the recent visit on 30 September 2020, Chu briefly shared on how ViTrox came on the scene, what it has achieved, and what the future promises.
Chu reiterated that in a world where there is rapidly-changing technology, automation will surely help to meet the demands. However, in order to improve the current technology, a continuity of R&D is crucial, and companies are seeking for automation processes.
"Most of the technology companies export more than 60% of their products and ViTrox specifically exported more than 85% overseas. We could see that technology-equivalent companies are accepted by major multinational corporations (MNCs) around the world and that provides the technology companies with a competitive advantage," he said.
Owned, managed and staffed by Malaysians, and with its home-grown technical expertise and its world-class products, ViTrox is now venturing into smart agriculture to help the farmers.
"We are trying to revolutionise agriculture in Malaysia, using natural resources and eliminating the used of pesticide; and V-Farm Automation, a modern vertical farming system will enhance agricultural yield and minimises the usage of resources. We are planning to work on harvesting with USM in the near future," Chu added.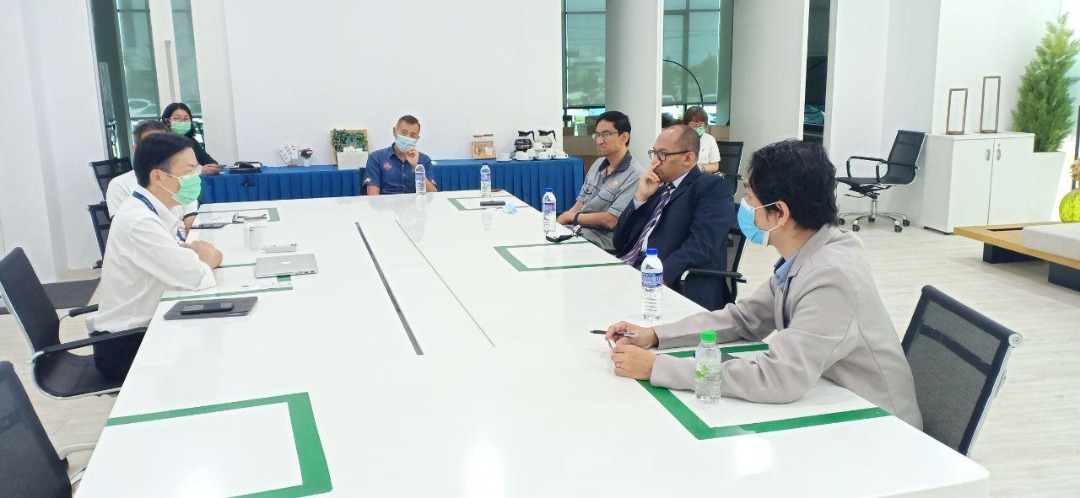 Welcoming the future collaboration with ViTrox, the USM Vice-Chancellor then related on how to embed the practice of collaborating with industries into the undergraduate programme to enable the students to share their ideas and talents more effectively.
"USM is looking to offer education courses that provide students with real-life work experiences where they not only apply academic and technical skills, but also enhance their employability.
"USM is committed in gearing towards more changes and intend to employ people from the industry on secondment basis to the campus," said Faisal Rafiq.
He also said that USM will be changing the curriculum in order to ensure that the students will remain relevant with industry needs. USM students will be required to sit for computational and design thinking courses from the first year, regardless of which field of study they have enrolled in.
Agreeing with this, Chu shared that ViTrox intends to expand its wings to build the ViTrox Institute of Technology and currently the company is one of the key collaborative partners in the newly-offered Bachelor of Technology (Hons) Electronic Systems WBL (Work-Based Learning) in Universiti Tun Abdul Razak (UTAR).
"The greatest challenge we often face is getting talents that match the skills. Most of the graduates do not seem to be industry-ready. It is an advantage if the students are closer to the industry and have a good understanding of how the industry works even before they graduate," Chu added.
Faisal Rafiq also highlighted that USM now is making it compulsory for academicians to undergo their second sabbatical with the related industries and expose the students in a startup ecosystem.
Reaffirming USM's commitment and appreciation towards its 500-over collaborative partners, Faisal Rafiq acknowledged that it is essential to have university-industry collaborations in the era of artificial intelligence (AI) in order to keep abreast of the latest developments and trends.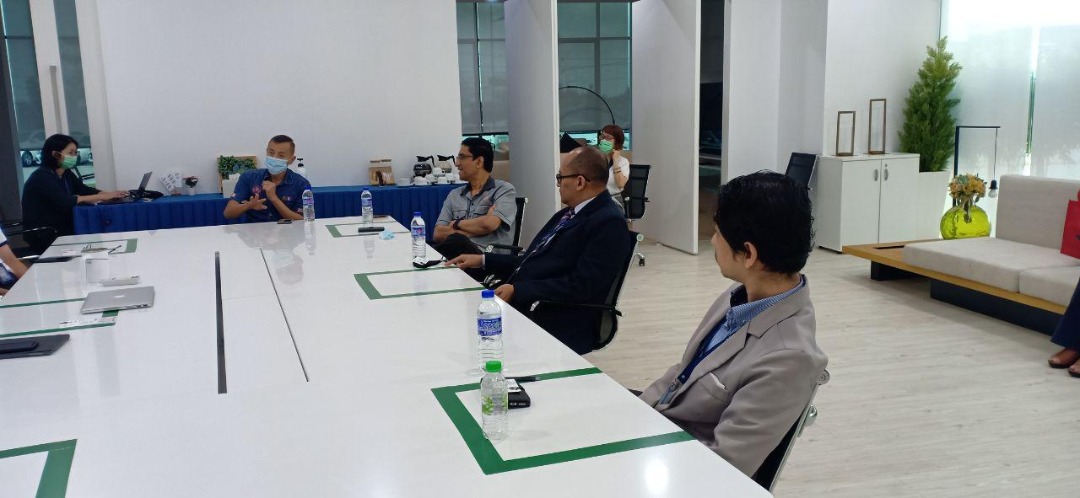 "We have to start changing the way things operate. With the rapidly-changing technological advancements, it is even more important for the university to work with the industry to know about the changes in technology and how we can introduce good fundamental knowledge in different disciplines of studies to the students, so that our students will be equipped with skills on problem-solving, the grit to grow and to work hard," he added.
ViTrox, which is owned, managed and staffed by Malaysians, was founded by Chu and Steven Siaw Kok Tong (B. Comp. Sc '95).
The name is a combination of two words, "vision" and "electronics", reflecting the lofty ambitions they had right from the very start. The duo was joined by Yeoh Shih Hoong, (B. Comp. Sc '97), also an alumnus of USM who turned down offers from big name companies to team up with them.
"I joined ViTrox after foreseeing the vision and determination from both of them. I can learn more by working in a startup company. Besides, the big companies will not be affected if I decline their offer.
"After 20 years, we have managed to provide job opportunities to a few hundred individuals, and I can see that more local technology companies are coming up to provide job opportunities, and indirectly we could build more local MNC companies," said Yeoh.
Accompanying the Vice-Chancellor were the Deputy Vice-Chancellor (Research and Innovation), Professor Dato' Ir. Dr. Abdul Rahman Mohamed; Director of Industry Network, Associate Professor Dr. Yeoh Fei Yee; Director of Research Creativity and Management Office, Professor Dr. Lee Keat Teong and several officers from ViTrox and USM.
Text: Sharifah Darweena Syed Ahmad Amir Feisal (Coordinator of USM Alumni Development Centre)/Editing: Mazlan Hanafi Basharudin