2020/2021 ACADEMIC SESSION: USM INTRODUCES 3-MINUTE DRIVE-THROUGH REGISTRATION FOR NEW STUDENTS AS COVID-19 CASES RISE SHARPLY
USM, PENANG, 2 October 2020 - Universiti Sains Malaysia (USM) today introduced for the first time a drive-through registration process for new students that would only take three minutes to complete.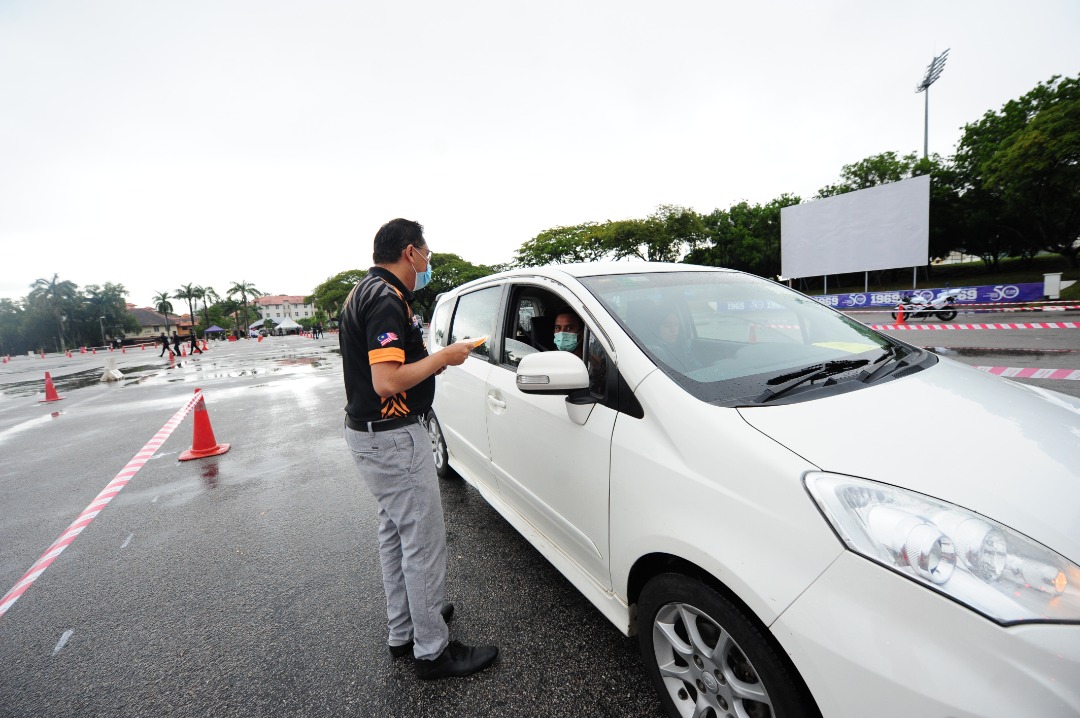 The whole process would require a student to undergo health screening, register at the MyDaftar application by scanning a QR code and watch a short online tutorial video while seated in their vehicle until they reach their respective hostels to drop off their belongings.
USM Deputy Vice-Chancellor (Student Development Affairs and Alumni), Professor Dr. Aldrin Abdullah said the initiative was in line with the new norms' standard operating procedure (SOP) to curb the spread of the Covid-19 pandemic.
"The University tries to make the best of the current uncertain situation which is quite worrying, by coming up with some proactive measures and making them simple for all to follow.
"For example, the registration through the MyDaftar online system only takes less than five seconds; it is a very innovative system developed in-house by a team of IT experts from the USM Centre for Knowledge, Communication and Technology (PPKT) and this is the first time it is being implemented," he said.
Aldrin had earlier gone to the ground to monitor the drive-through registration process for the new students in the 2020-2021 academic session which began today at the USM main campus here.
Last night, USM had taken the drastic measure to do away with face-to-face registration and resorted instead to online registration.
The university had issued a statement urging both new and senior students to register online and postpone their trip to the campus.
However, for new students who were already on their journey heading to the campus, they were given three options -- register and return home with their parents/guardians; register, leave their belongings in the campus and return home with their parents/guardians; or register and stay in the campus.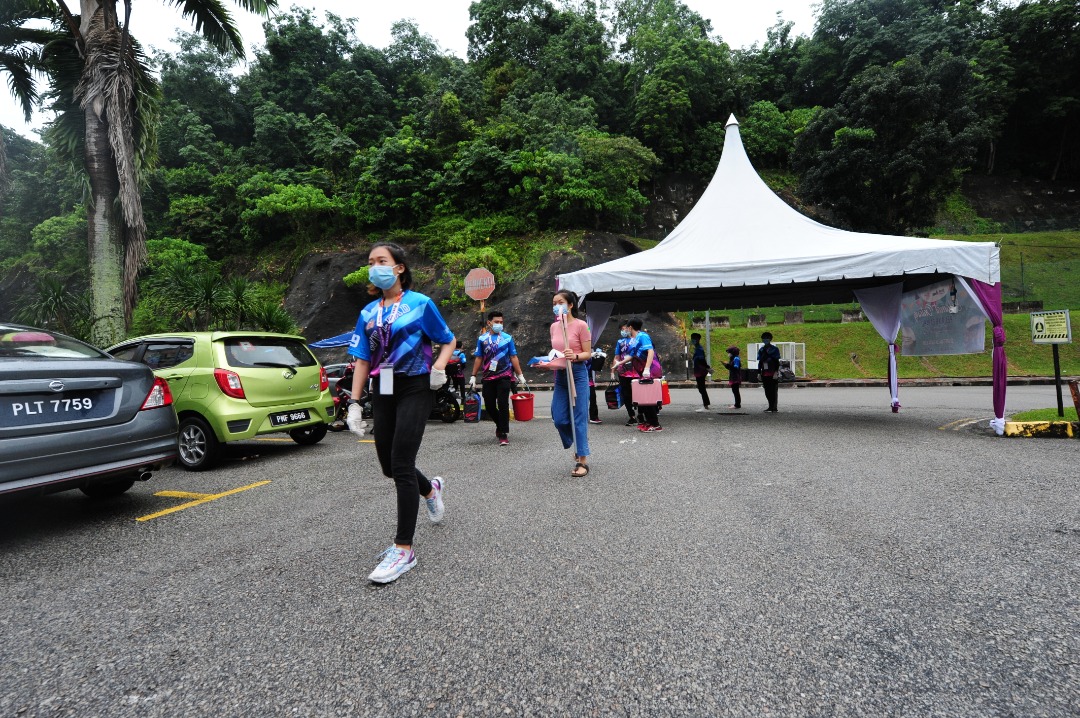 Meanwhile, USM Vice-Chancellor, Professor Dr. Faisal Rafiq Mahamd Adikan who had also been closely monitoring the registration process, was well pleased that the process had gone smoothly and was impressed with the commitment shown by all the committee members and student volunteers led by the Division of Student Development Affairs and Alumni (BHEPA), while adhering strictly to the stipulated Covid-19 SOP and guidelines.
For the record, some 200 new students completed their registration at USM in the morning session.
Text: Tan Ewe Hoe/Photo: Shahnizam Ab. Rahim, Nor Amin Zainal Kamaruddin & Ebrahim Abdul Manan