JMA, RCE PENANG@USM COLLABORATE TO DISTRIBUTE FACE MASKS; ASSIST SCHOOLS AND LOCAL COMMUNITIES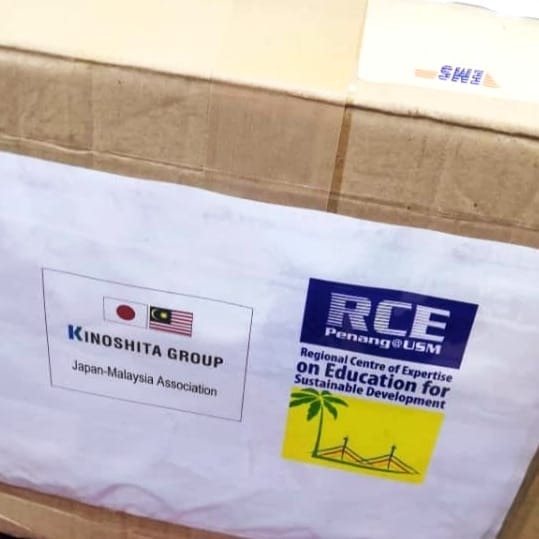 PENANG, 14 September 2020 - As the world is taking preventive measures to curb the spread of the Covid-19 pandemic, one international organisation is extending assistance to the local communities.
The Japan Malaysia Association (JMA) has sent 1,000 reusable face masks, couriered from Japan, to RCE Penang@USM to be distributed to schools and local communities.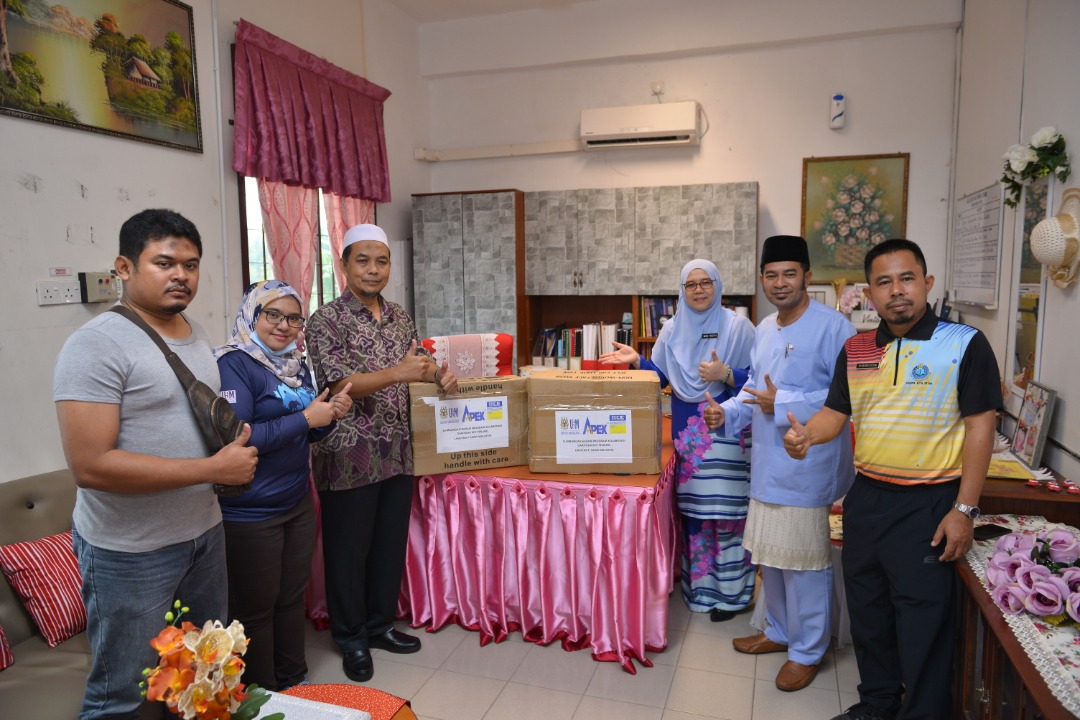 A virtual ceremony to hand over the masks was held recently at Universiti Sains Malaysia (USM).
The masks were handed over online by Mr. Takuji Arai, a representative of JMA to the Headmistress of Sekolah Kebangsaan Haji Omar Tahir (SKHOT), Wan Rozita Wan Osman.
Earlier in his opening speech, USM Deputy Vice-Chancellor for Sustainability and Institutional Development, Professor Dr. Md Roslan Hashim said that the gesture of providing face masks is symbolic yet meaningful.
"When faced with an unprecedented challenge such as the Covid-19 pandemic, it is good to have a platform to extend assistance to the communities," he said.
"At the same time, the platform can also serve as means to raise awareness with a greater impact to future generations and for them to initiate change," Roslan added.
The Regional Centre of Expertise on Education for Sustainable Development (RCE Penang), based at USM, has been actively partnering with JMA in a number of sustainability-related projects at the local front.
Arai has frequented RCE Penang and went to several local sites in ensuring the continuity of the above mentioned projects, among which is a mangrove reforestation project in the area around Merbok in Kedah.
The face masks have been sent earlier in August, but due to the restricted movement with regard to the Covid-19 pandemic, arrangements for distribution were rescheduled.
700 face masks would be distributed to the school children at SKHOT, being the first of many other schools to be chosen in the area.
The remaining 300 would be distributed to the community of Kg Sungai Batu Besi in Merbok, Kedah.
An additional 450 face masks were also delivered recently by JMA to the Merbok village community.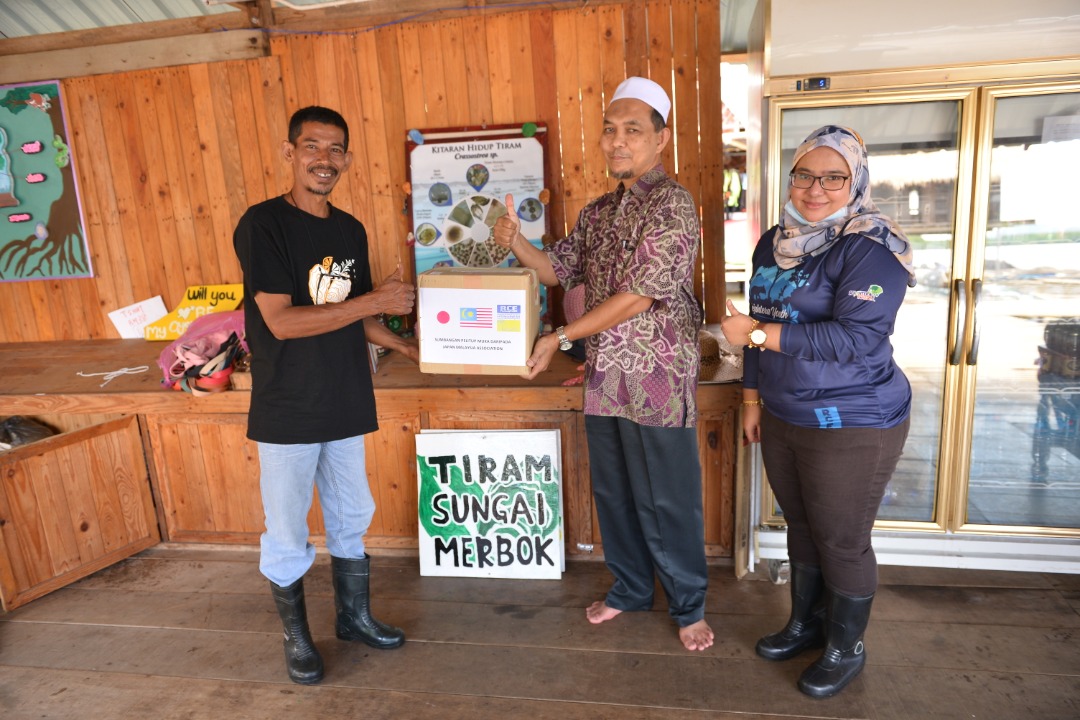 Others who attended the online ceremony were the Coordinator of RCE Penang, Professor Dr. Munirah Ghazali; Dean of USM School of Educational Studies, Professor Dr. Hairul Nizam Ismail; Penang State Education Officers, Ahmad Akibi Abdullah and T. Indrani Chitty a/p V.T.Chitty; SKHOT Senior Assistants Mohd Yusoff Noh, Mohd Zubir Zainal Abidin and Shahbuddin Abu; RCE Penang fellows and staff.
Text: Mazlan Hanafi Basharudin