PLANNING TO BE YOUR OWN BOSS? THESE ARE THE TIPS FROM A USM ALUMNUS
For some people, working in an organisation is something that they might want to avoid, due to many reasons.
Maybe to them it feels lame and boring, they are tired of being told what to do and what not to do, or being involved in tons of clerical and paper work.
Some of them might think that working in an organisation provides a less diverse work experience and would take a long while to grow professionally.
As a result, they might consider setting up their own business, mainly because of the flexibility that the field could provide and it also offers more opportunities for growth compared to other professions.
So, if you're thinking of stepping out to start a business, and especially to embrace the challenge to be your own boss, here is a Universiti Sains Malaysia Alumnus who is now managing his own company and will provide you some tips for you to ponder upon.
Ahmad Ghazali Md Kassim, the Director/Owner of AGK Capital Partners is someone whom many may not have heard before, but when we talk about the business venture that he had brought to Malaysia for the past 25 years, there are qualities in him that defined him for what he is now.
AGK Capital Partners was involved in listing and managing a Plantation as well as a Property company on the Bursa KL.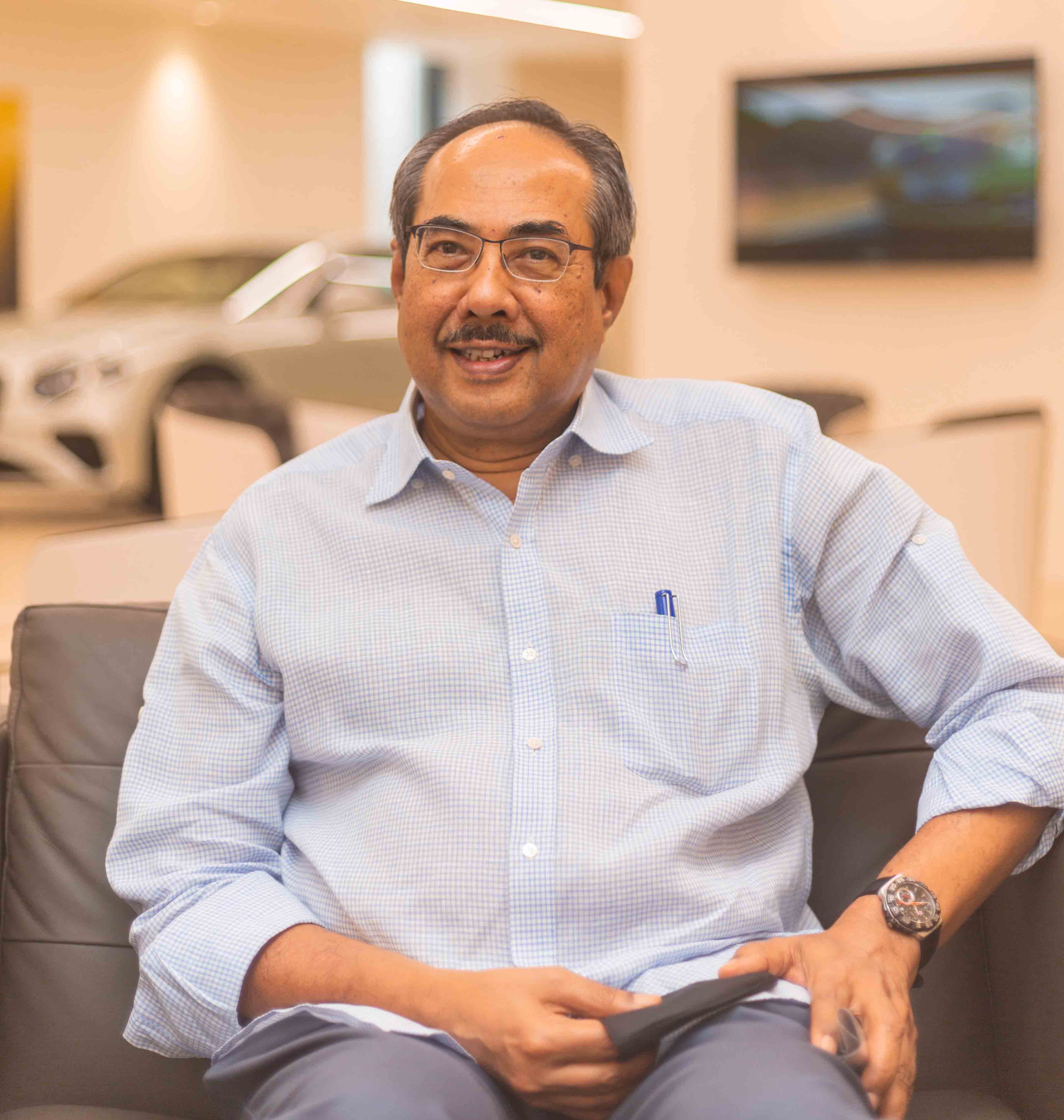 He had succeeded in bringing in well-known, international brands to Malaysia. From the luxury and sophisticated automobile brand Bentley, to the flaming, mouth-watering fast food chain, Burger King.
He was even directly involved in developing a few mega projects in Klang Valley, and one of those is Metro Prima Kepong, a community (squatter) rejuvenation project for Dewan Bandaraya Kuala Lumpur (DBKL).
Surely this is an extraordinary achievement by our local-based business entrepreneur, who was born in Penang and of course, proudly a graduate of USM.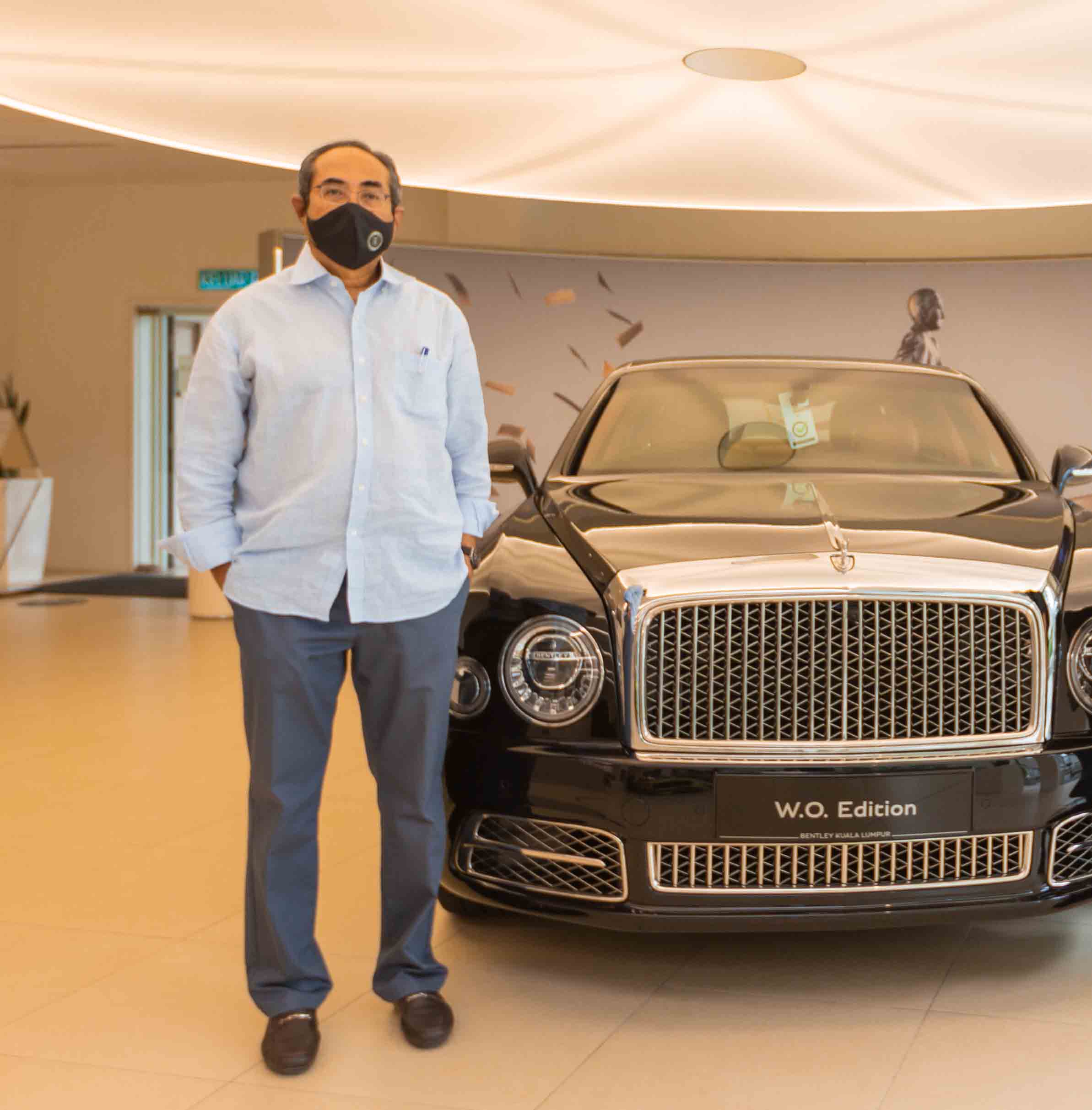 Ghazali (Bachelor in Social Sciences, 1975) said, the utmost importance for someone to embark on a career path in business would be, one must be able to identify and 'sniff out' opportunities and the right timing for it to kick-off. One need to be able to foresee 'what sparks might ignite the fuse' and to demonstrate the goal that you have aimed for.
While every business is meant to get a return on investment (ROI), the right timing is also essential to ensure that you will face a smooth journey in the business, especially early on in the beginning years.
He also said that, "The right timing is, in a way that, you've secured the resources and the opportunity is in front of you. There will be a lot of challenges but when you are well-prepared, there will be a 'light at the end of the tunnel'.
"We can also maximise our potential when we are working on our own, as we can work around the clock and go on as long as we can. This is basically a contrast to working in an organisation.
When asked about how did he survive in the challenges in conducting real-world business, Ghazali said that one must be able to know and differentiate between margin, value and cost. These three things according to him, are very crucial to understand and even nowadays, people tend to ignore and don't know how to differentiate between value and price.
"If you have an idea which brings value to the table, money will surely come. The thing might be priced at RM1 but the value is RM20. Some marketing guys called it Unique Selling Proposition (USP) but I would rather use 'value' here. So, if you have identified the opportunity in business, probably in selling certain services or products, you must bring value to it. This particular thing gives your products or services a different identity and perspective from your competitors," said Ghazali.
SUCCESS-FORMING HABITS
When asked about his success-forming habits, Ghazali smiled and giggled a bit.
He said; "Well, this has relatively to do with hard work and the ability to put passion in what I do. As I often said in all my career and success journey sharing, we must first get the mindset right. There are a lot of books on success-forming habits that we can refer to, but passion will make you 'paint and colour' the journey as how you want it.
"We must also know how to differentiate between the 'needs' and 'wants'. In business, we often go through the terms but have we wondered about their differences? 'Needs' point out the things you must have for survival, while 'wants' are those that are good to have but are not really essential for survival.
Ghazali also shared his good advice on how to put ourselves always in the right attitude to succeed in business.
He then said; "On the flip side of hardworking and committing to do something that we are passionate about, we must infallibly remind ourselves to be aware of the risk of getting carried away with greed and obsession. Please be careful and not to get too carried away because along the way, there will be an occasion where your integrity will be tested.
He also loves to use the 'chopstick analogy', whereby the upper side indicates the goal that what you want and you think you are good at, and the other part is your capability.
"Both sides have to be hand-in-hand to be able to pick the noodle up. The same goes to passion and capability. If you are not capable enough, go and learn, be an apprentice, then only you will be able to get through the meaningful journey in business," he said.
TIPS TO OVERCOME BUSINESS FAILURES
Failure is inevitable in business.
Ghazali has a very good metaphor that he had gotten from an old gentleman. He said, the advice that the old man gave him is related to how you can overcome business failure. "When you're up against unexpected failures along the journey, do not feel discouraged. You need to have the energy and resources to raise up and run the distance all the way.
"If you have heard about the School of Hard Knocks (also referred to as The University of Life), there are people who did not have the chance to pursue their degree and straight away started their business eventually, but they still have to learn the hard way.
"But that also does not mean that, if you are a degree holder you will learn it in an easier way. So I guess in business, there is no short cut. If you give up, you will not gain anything. If you fall, always learn, pick up the pieces and rebuild. That is the best lesson in life that you can learn. Treat failures as learning points," he shared.
INPUTS TO EMPOWER GRADUATE EMPLOYABILITY
Competencies, skills, effective communication and other essential attributes that may lead someone to attain success is not built overnight.
The same goes to this figure, who has gained numerous successes in his more than 35 years of venturing himself in business affairs.
Ghazali also said, many of us actually did not get it right at the first attempt in our journey in life, be it in school, varsity or even in a career path.
"As long as there is a willingness to learn and acquire knowledge, you can achieve success. Back to what have I learned in USM, it is compulsory for us to take one Asian language back then. That is so useful and it provided us with an additional value. For example, when I go to Thailand to discuss business, I try to use their language, even though I'm not as good as them, but eventually it gives some impact. They are generally impressed and that is another point to be taken by graduates.
Be unique! Those are the things that USM has taught us and would greatly benefit us!
"For the University itself, try to introduce some core competencies in the courses offered, in such a way that will make the graduate future-ready not only for their career path, but also to the world. Employers will surely ask what value can she/he bring to the organisation?
"Try to empower the graduates and instill the core competencies that will make them better than others. So, the university must look at how future USM graduates could bring value to the potential employers and they must meet the employers to identify their demands and tailor-made the courses," he added.
DOWN MEMORY LANE IN USM
According to Ghazali, USM has made him as what he is now.
"USM has given me an opportunity to get good quality education that I will surely not forget.
"I may sound a bit emotional, but the three years spent at the Minden Campus, enrolled in the Social Sciences programme had given me a good liberal arts background to understand society, the people and how to be a good human being.
"The Vice-Chancellor then (Professor Tan Sri Datuk Hamzah Sendut) opened up the access to a very flexible education system. The major and minor programmes are available, where you can do cross school studies and choose the subjects you want; that is the good basic education we got those days. Of course, the VC also had brought in the resources from all over the world and we got the privilege to learn from lecturers from Japan, Canada and so forth,"he added.
When asked about the top three things that he could not forget about his alma mater, Ghazali once again stressed on the good education they got back then with the multinational lecturers, the brotherhood they had built until now and the moments where he started earning by teaching senior students.
So we know that in addition to the tips that he had given us, he himself had already practiced the right attitude in the beginning.
Text: Marziana Mohamed Alias & Mazlan Hanafi Basharudin/Photo: Nor Amin Zainal Kamarudin