COVID-19: BNM ASSISTANT GOVERNOR SHARES INSIGHTS ON MALAYSIA'S ECONOMIC OUTLOOK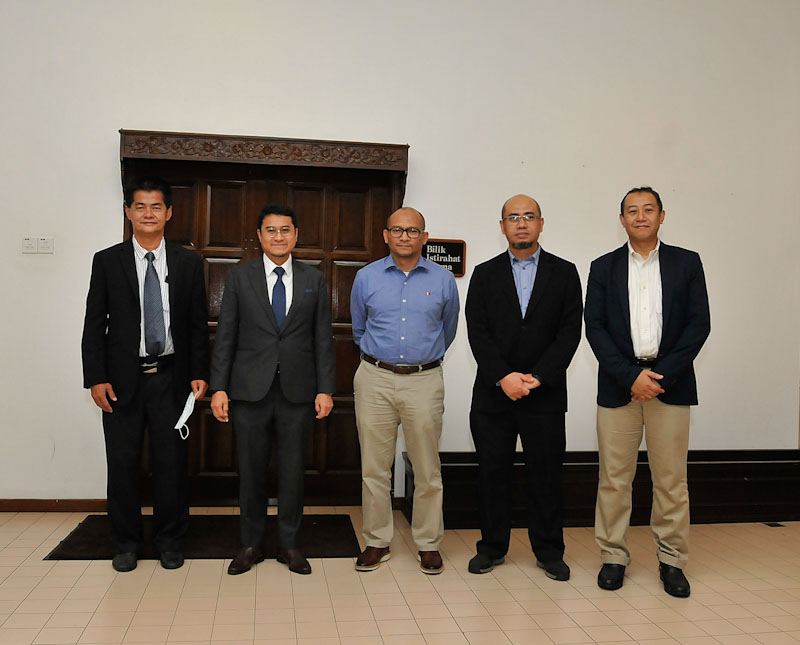 USM PENANG, 10 September 2020 – It was an honour for Universiti Sains Malaysia (USM) to have Fraziali Ismail, Assistant Governor of Bank Negara Malaysia (BNM) to share his insights on the Malaysia's economic outlook and prospect of navigating out of this pandemic crisis last Monday, 7 September 2020.
In his talk entitled "COVID-19: Economic Review and Business Resumption", Fraziali emphasised that the banking institutions are committed to support borrowers affected by the COVID-19 with repayment assistance plans that suit their financial circumstances.
He also shared his views on how Malaysia could attract investments that will bring high-level jobs to the people, despite the country being affected by the Covid-19 pandemic that has caused a major economic downturn globally.
"In an effort to make Malaysia the preferred destination for investors and to gain their confidence, the government committed vast amounts of money to foreign and local companies.
"It is hoped that this will not only bring in the high-end technologies and industries that Malaysia wants to attract, but also create highly-paid jobs that will benefit the country in the future," he explained further.
The talk was organised by the USM Graduate School of Business (GSB) and it was part of the School's Industry Talk Series.
Moderated by GSB Industry Fellow, Dato' TT Yew, the event was well attended by post-graduate students and lecturers of USM, as well as representatives from industries, Bank Negara Malaysia and InvestPenang.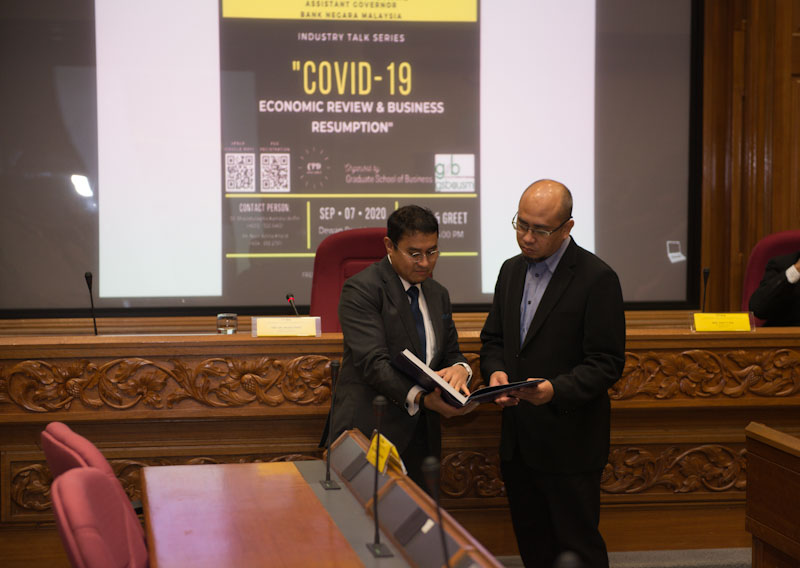 The talk was also broadcasted live online for audience outside USM.
Also present were the USM Vice-Chancellor, Professor Dr. Faisal Rafiq Mahamd Adikan; Director of InvestPenang, Dato' Seri Lee Kah Choon; Dean of GSB, Professor Dr. Azlan Amran; and GSB Industry-Community Advisory Panel (ICAP), Dr. Sazani Shafie.
The Vice-Chancellor also engaged in a fruitful short discussion on the current economic situation and what are the impacts on the University as well as on the nation.
A career central banker, Mr. Fraziali joined Bank Negara Malaysia in 1994 and has served as the Director of the Economics and Monetary Policy departments.
He has sat in several Government policy and development committees, where he played a key role in advising the Malaysian Government on the design and formulation of high impact public policies.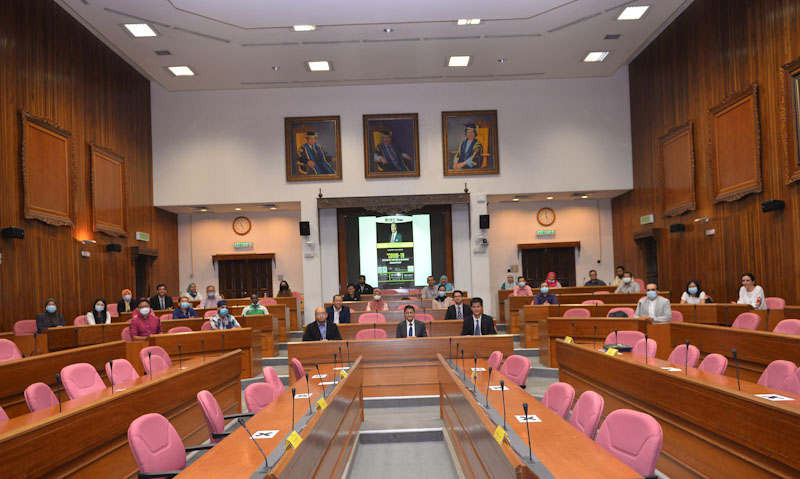 He was appointed as the BNM Assistant Governor in November 2019, and is responsible for financial sector regulation and strategic communications.
Fraziali holds a Master's degree in Economics from the London School of Economics and Political Science and a Bachelor's degree in Economics and Accounting from the University of Bristol, United Kingdom.
Text: Marziana Mohamed Alias & Tan Ewe Hoe