USM STEADFAST IN EFFORTS TO EMPOWER THE NEEDY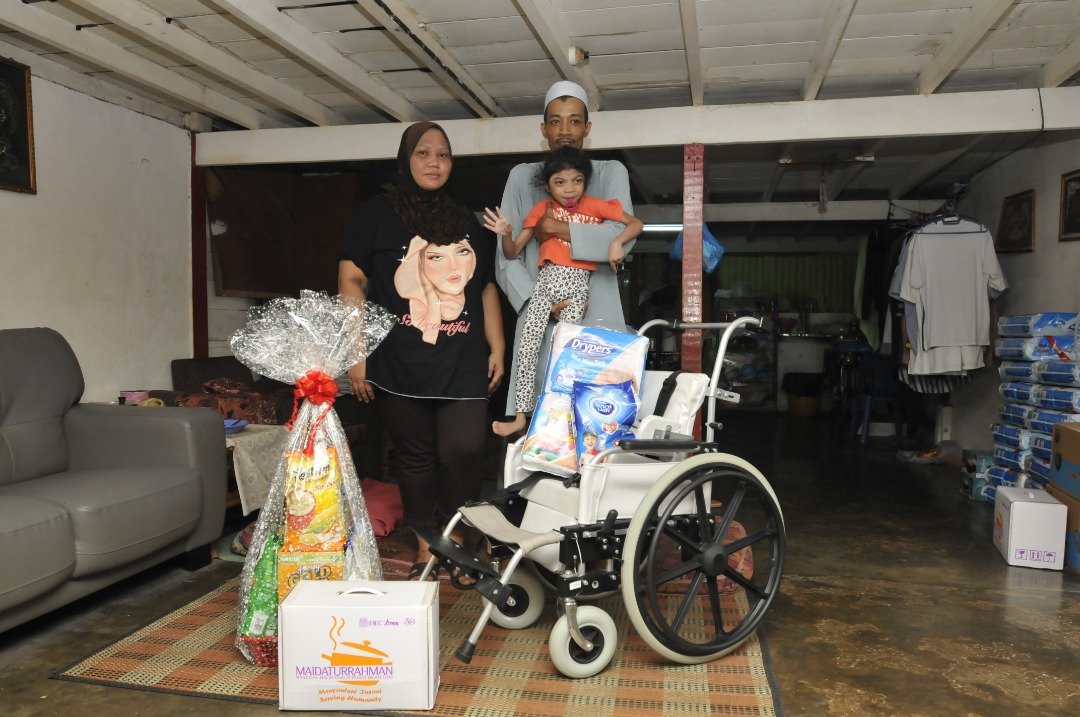 DATO KERAMAT, PENANG, 7 September 2020 - Universiti Sains Malaysia (USM) continues its agenda in ensuring that the welfare of the needy is provided for by making a visit to Umairah Batrieysa Abd. Aziz, 7, recently and presenting her a wheelchair worth RM15,000.
According to the leader of the Wheelchair Special Modifications Project, who also lectures at the USM School of Health Sciences (PPSK), Dr. Mohd Zulkifli Abdul Rahim, it is hoped that the wheelchair would bring ease in caring for Umairah and also improve the quality of life of the family.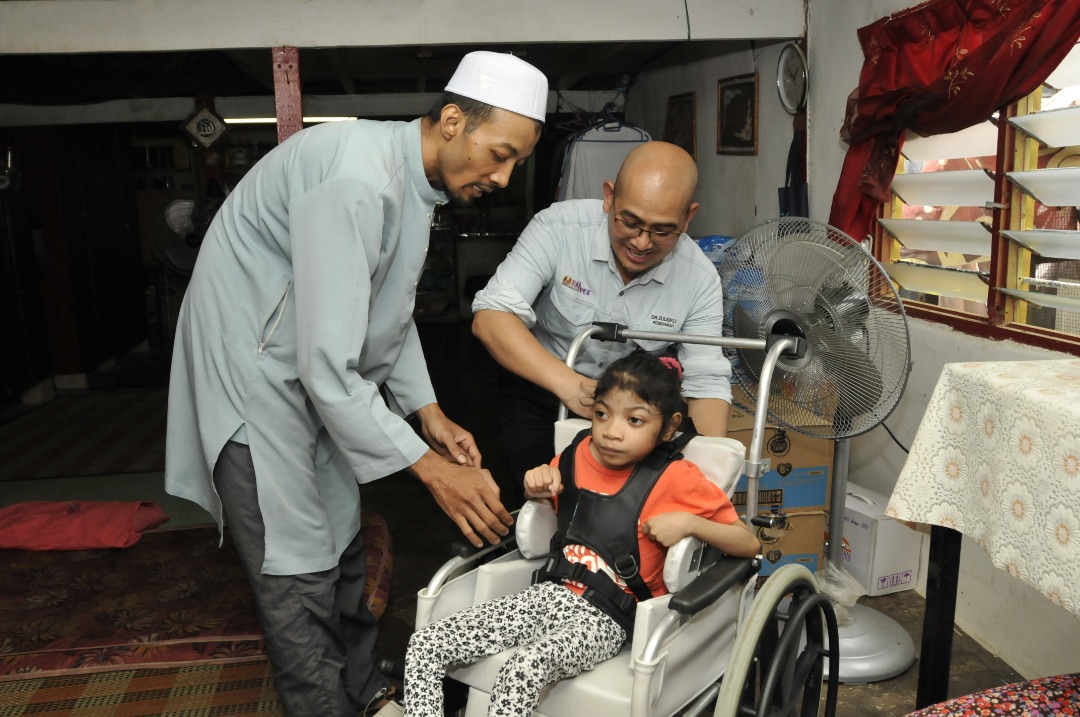 "This project is one among those in the network of projects to empower the disabled (OKU) conducted by the PPSK OKU Transformative Unit," he explained.
He further added, the Wheelchair Special Modifications Project is a collaborative project between USM and Rajanagarindra Institute of Child Development (RICD), which commenced in 2013, following a Memorandum of Understanding (MoU) signed between USM and RICD, an initiative by the Division of Industry and Community Network (BJIM) USM.
Having Cerebral Palsy (neurological disorder) since birth, Umairah is dependent on a wheelchair in her daily life. Life became harder as her father works as a school gardener and her mother who used to work at the school canteen, lost her job due to the COVID-19 pandemic.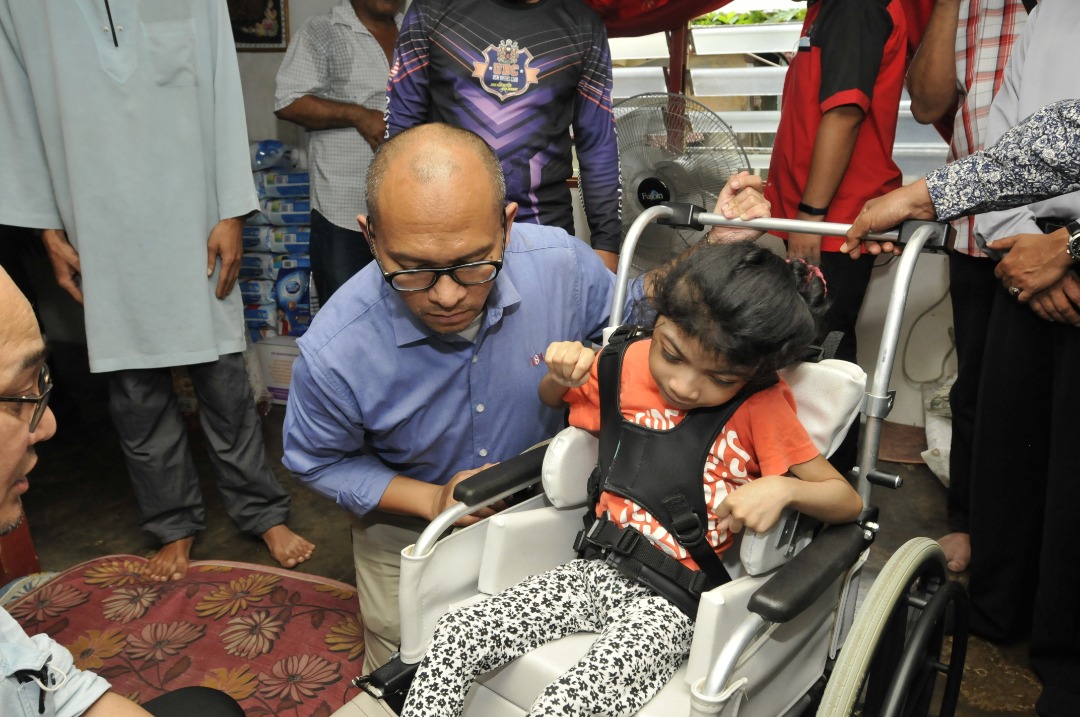 Currently, Umairah is cared for by her grandparents. Both of them are not working and operate a food stall which is no longer frequented by customers. As the stall no longer operates, they are depending on donations and handouts from sympathetic friends and family members.
Umairah, who faced complications since birth and was born premature, now only weighs roughly 15 kilogrammes and needs constant care as she only consumes milk, and no solid food.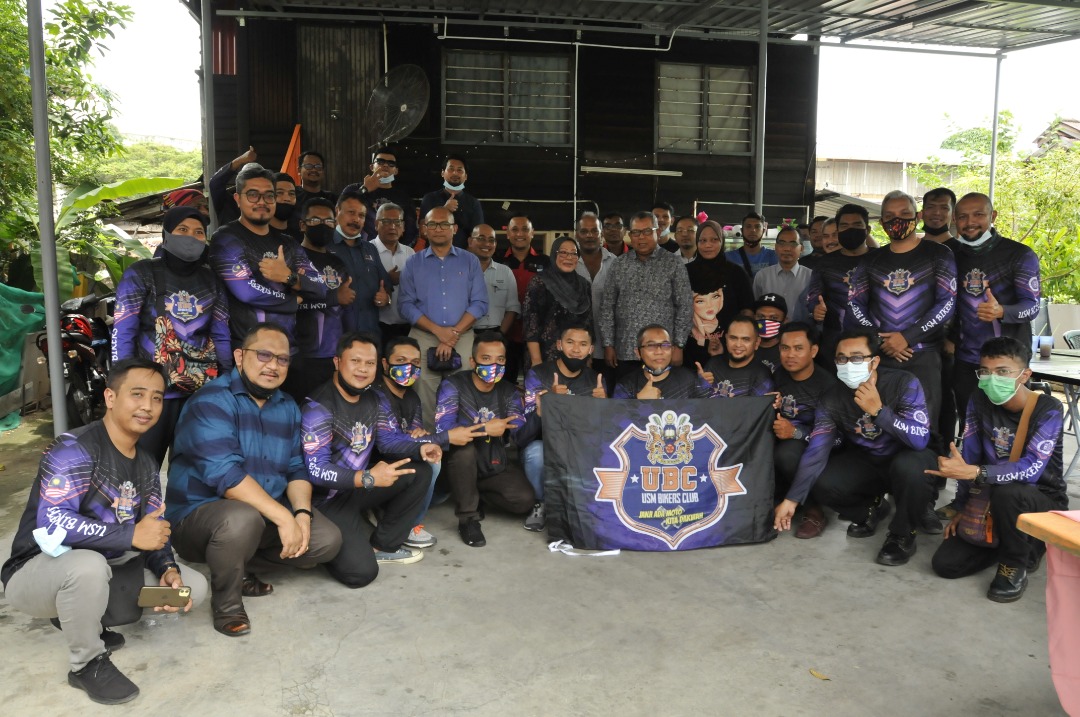 Umairah's grandfather, who has a heart problem, receives his monthly pension of RM500 while Umairah receives financial assistance from the Social Welfare Department (JKM) at RM300 per month.
Umairah's grandparents have 11 grandchildren and 1 great-grandchild, and currently there are 11 people staying with them in a house that is a family inheritance.
Meanwhile, 30 members of the USM Bikers have succeeded in collecting personal donations totalling RM1,130 in addition to items of daily needs such as disposable diapers, milk and Maidaturrahman (daily sustenance) Kits.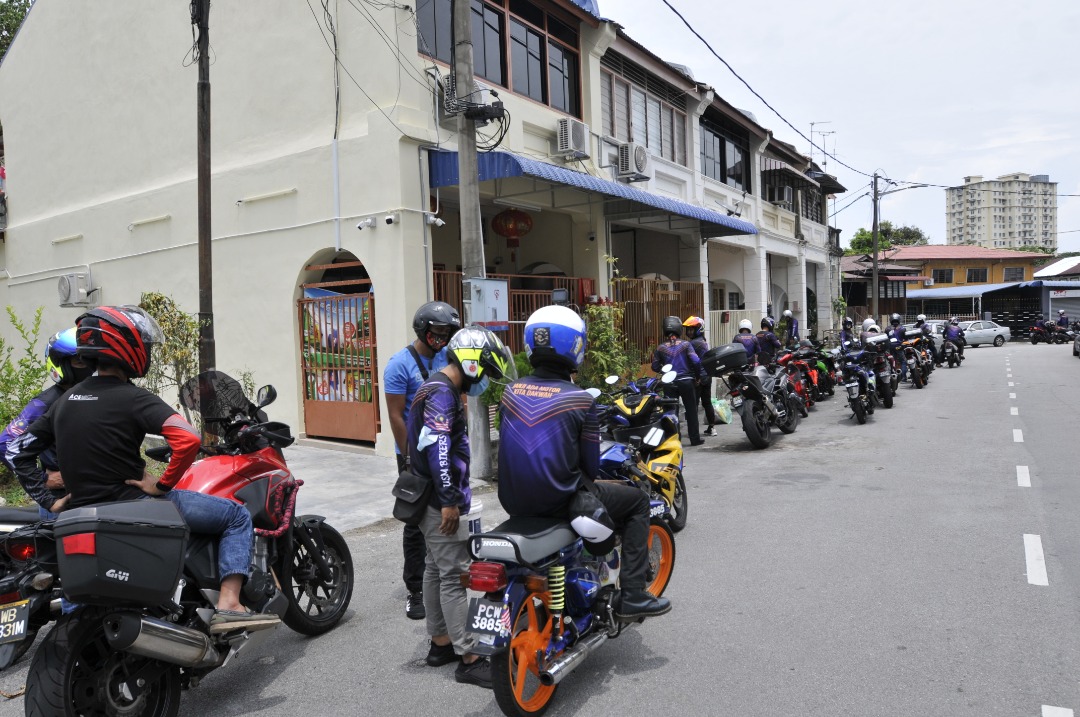 According to the President of USM Bikers, Zulkifli Che Hussin, the setting up of USM Bikers was for a good cause, to serve as a team that could conduct charitable activities which would indirectly project the university's contributions to society and reduce their burdens in life.
The 300-strong bikers' group holds on to its motto "When There's a Ride, We'll Do Good (Janji Ada Moto Kita Dakwah)".
"I feel that the involvement of staff members in this kind of programme could bring a social impact to the community and society, and the staff would even feel better appreciated when it comes to channelling assistance," said Zulkifli, who serves as a Staff Relations Officer at the Human Resource Division, Registry Department at USM.
This programme is the second charity programme to be held in 2020, following the inaugural programme held earlier in July at an orphanage in Sik, Kedah.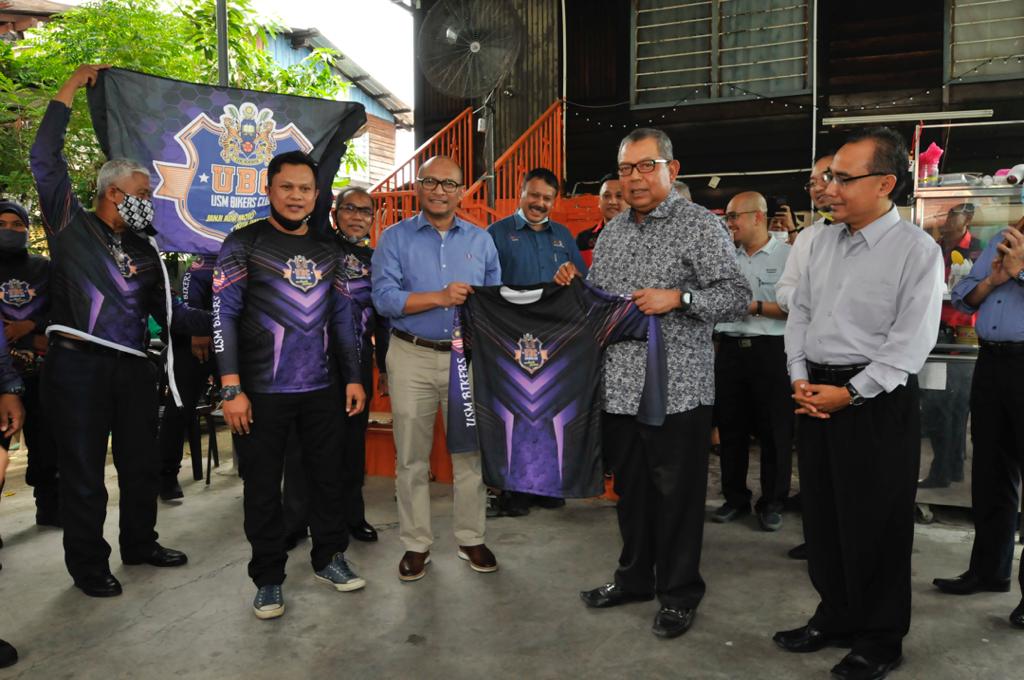 Prior to this programme planned by the Registrar's Office, all members of USM Bikers gathered in front of Dewan Tuanku Syed Putra (DTSP) in USM before proceeding to their destination, located at Jalan Gopeng, Dato Keramat in Penang.
Also present at the programme were the Chair of the USM Board of Governors (LGU), Dato' Dr. Awang Adek Hussin; USM Vice-Chancellor, Professor Dr. Faisal Rafiq Mahamd Adikan; USM Registrar who is the Advisor to USM Bikers, Dr. Haji Musa Ali; USM Engineering Campus Director, Professor Dr. Nor Azazi Zakaria; and USM BJIM Director, Tuan Syed Yusof Syed Kechik.
Translation: Mazlan Hanafi Basharudin/Photo: Shahnizam Ab Rahim