USM-JMG AFFIRM AGREEMENT WITH MoU TO DEVELOP LENGGONG VALLEY AS A NATIONAL GEOPARK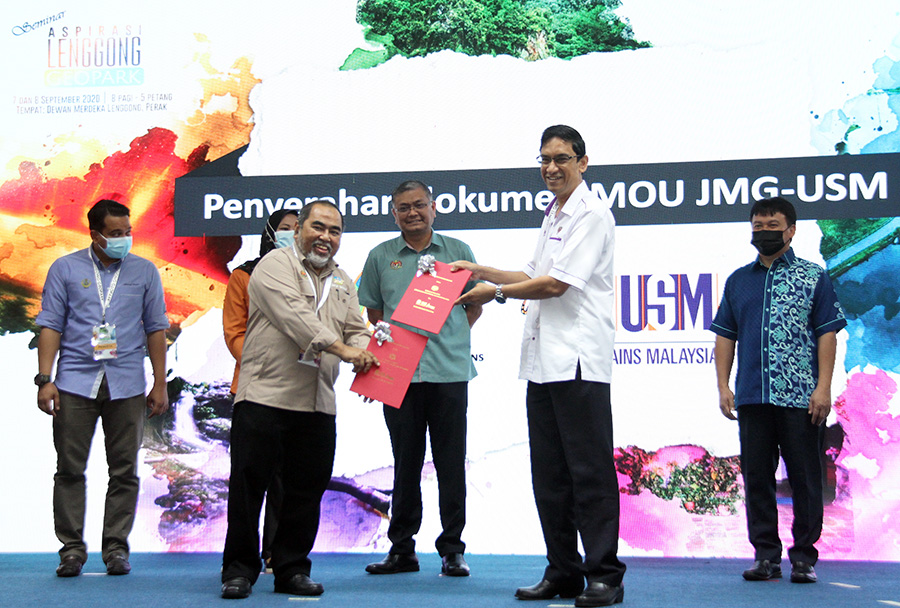 LENGGONG, PERAK, 7 September 2020 – Universiti Sains Malaysia (USM) has been entrusted once again to develop the socioeconomic and heritage sectors of the country.
USM has been appointed by the Department of Mineral and Geoscience Malaysia (JMG), Ministry of Energy and Natural Resources (KeTSA) to collaborate through scientific research at the Lenggong Valley in Perak to ensure that the heritage site will be firmly on its way to become one of the country's National Geopark.
With the affirmation of a Memorandum of Understanding (MoU) between USM and JMG, both parties will now work together in documenting a strategic plan in ensuring that the aspiration of the Perak state government to obtain recognition for Lenggong Valley as a National Geopark for the country and later under UNESCO will be achieved in the near future.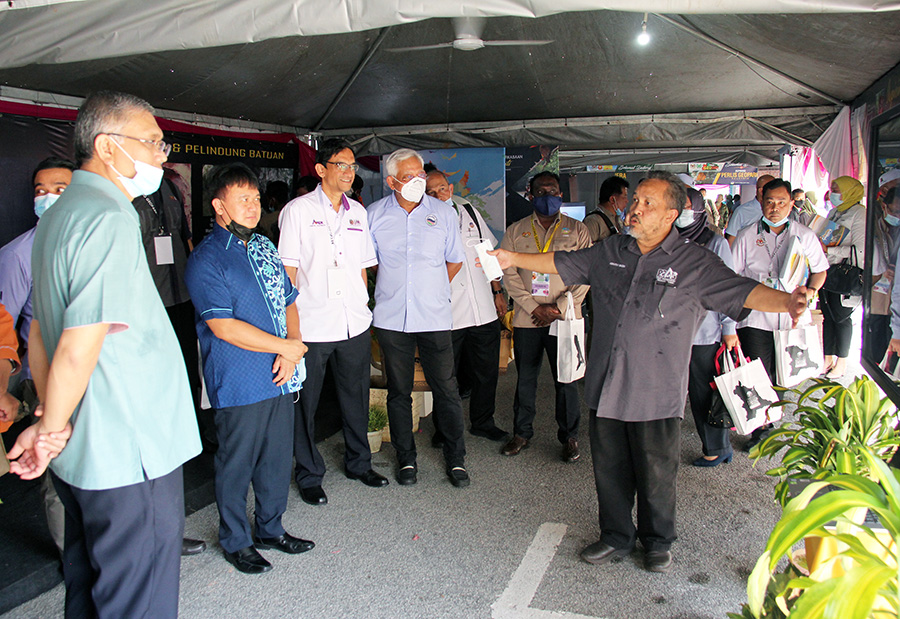 USM Deputy Vice-Chancellor (Research and Innovation), Professor Dato' Ir. Dr. Abdul Rahman Mohamed said, this effort will involve the expertise of four USM Centres of Responsibility (PTJ) that will collaborate with JMG in realising the aforementioned aim, namely the Centre for Global Archaeological Research (CGAR), School of Materials and Mineral Resources Engineering, School of Physics and Centre for Marine and Coastal Studies (CEMACS).
"These four PTJs will jointly focus on studying aspects of geology, geophysics, geochemistry, mineral resource engineering, marine science and geological heritage in greater depth at Lenggong Valley to collect more information and identify the required criteria together with JMG, as they move towards ensuring the area to be recognised as a National Geopark," he said when representing the USM Vice- Chancellor in the MoU document exchange between USM and JMG here today.
The ceremony was held as part of the 'Seminar on the Aspiration for Lenggong Geopark' that was officiated by the Minister of Energy and Natural Resources, Dato' Dr. Shamsul Anuar Hj. Nasarah, here recently.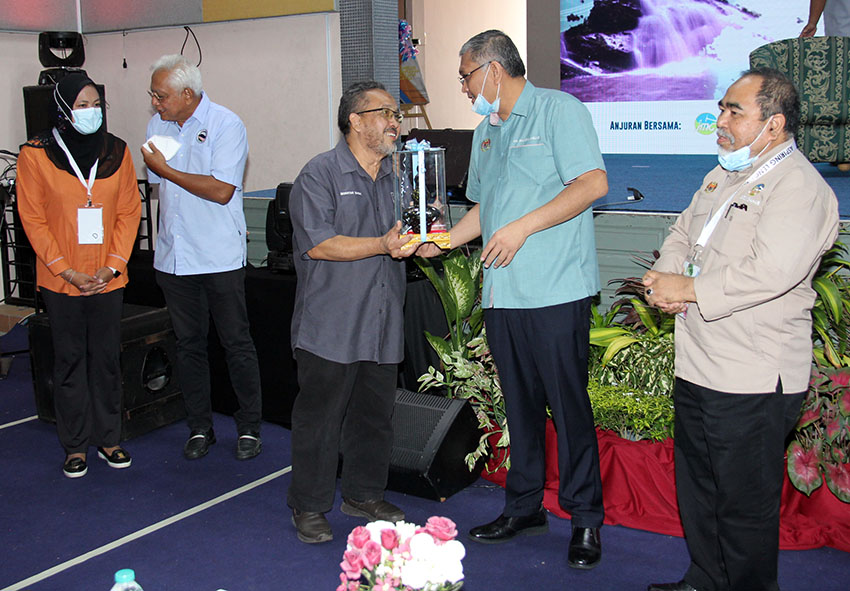 He continued to say that, USM is always ready to share her expertise to those who intend to strengthen the nation's socioeconomic and heritage values, what more with the involvement of CGAR which has been conducting research in the Lenggong Valley area for so long, and with valued historic discoveries at Bukit Bunuh.
At the same programme, the Director-General of JMG, Datuk Shahar Effendi Abdullah Azizi said that, the cooperation with USM would provide the renowned research university with RM450,000 to conduct an in-depth study at Lenggong Valley, and to facilitate the move towards becoming a National Geopark by 2021.
"We at JMG are always steadfast in developing geological resources, be they in various forms such as landscapes and rock meteorology, geological processes or fossils which could be found locally, to be promoted as natural tourism products in the plan to become a National Geopark development area, regionally and globally in the future," he said.
He added that, with expert assistance coming from USM, it would attract more foreign tourists to come to Lenggong, while providing opportunities to the local community to explore entrepreneurship activities in offering products of the Geopark and in Geotourism activities.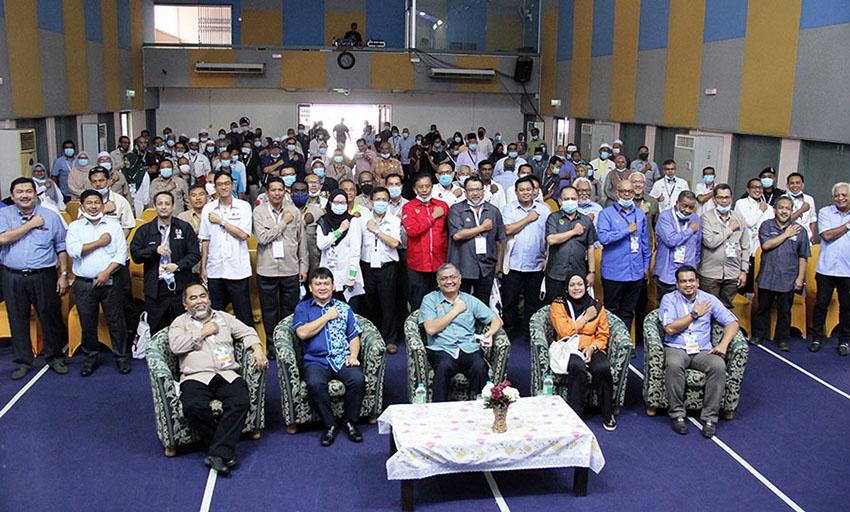 Also present were the Deputy Minister of Energy and Natural Resources, Tuan Ali Biju; Chair of the Housing, Local Government and Tourism Committee, Dato' Nolee Ashilin Dato' Mohammed Radzi; Chair of Science, Environment and Green Technology Committee and Multimedia Community Committee, Ahmad Saidi Mohamad Daud; Perak State Assemblyman for Kenering, Dato' Hj. Mohd Tarmizi Hj. Idris; National Geopark Coordinator/Vice-President of UNESCO Global Geopark, Emeritus Professor Dato' Dr. Ibrahim Komoo; USM CGAR Director, Professor Dato' Dr. Mohd Mokhtar Saidin and Dean, USM School of Materials and Mineral Resources Engineering, Associate Professor Ir. Dr. Syed Fuad Saiyid Hashim.
Translation: Mazlan Hanafi Basharudin/Photo: Mohd Fairus Md. Isa