USM, SKYMIND COLLABORATES TO FURTHER DEVELOP INDUSTRY-READY AI TALENTS IN MALAYSIA  
GEORGE TOWN, 3 Sept 2020 - Universiti Sains Malaysia (USM) has teamed up with artificial intelligence (AI) innovation company, Skymind Holdings Berhad (Skymind) to further develop industry-ready AI talents in the country.
Under the Memorandum of Agreement (MoA) signed today at the recently-established Skymind City Campus here, USM and Skymind will collaborate to prepare AI ready talents, joint research programmes in AI development and cultivate more AI certified/ready educators through the Train-The-Trainer Programme (TTT).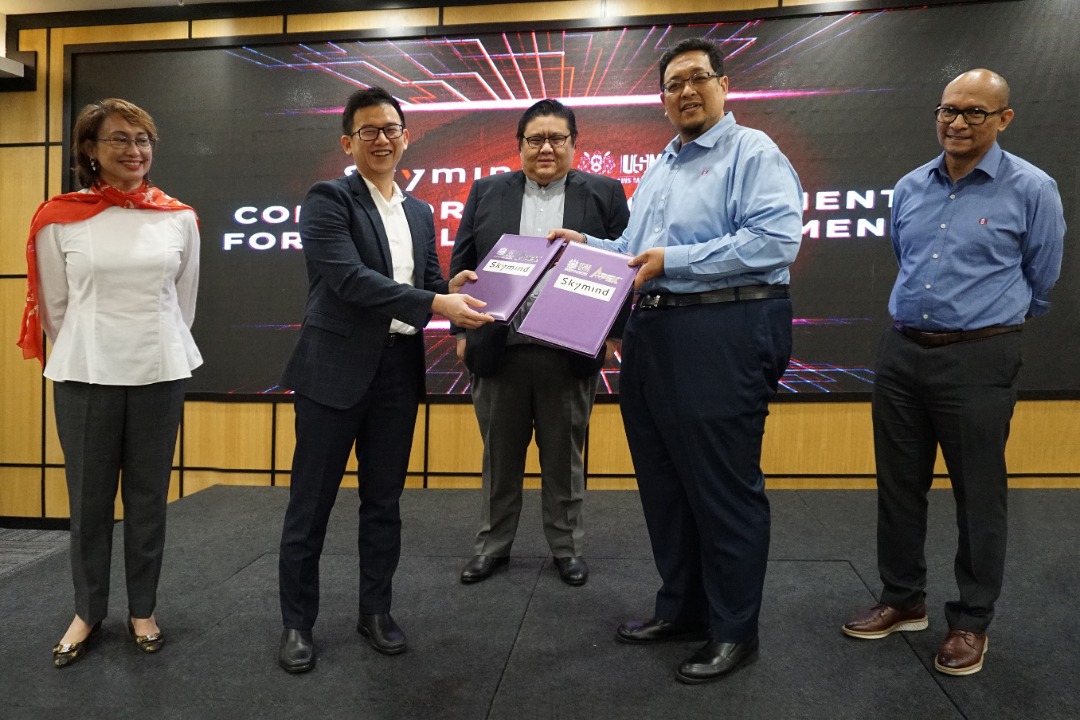 Apart from that, this partnership will see the certification module to be embedded in relevant courses in USM as part of the curriculum integration to groom AI talent potentials and develop career paths in AI in the area of Deep Learning.
USM Vice-Chancellor, Professor Dr. Faisal Rafiq Mahamd Adikan said that there are USM researchers who are actively involved in ongoing work in Deep Learning for various Image Analysis. Hence this collaboration with Skymind, particularly the TTT Programme, is timely and relevant.
"We also want to ensure all students embrace the digital wave, as AI is one of the IR4.0 competencies that should be acquired by not only the science students but also those from the arts and humanities to boost their employability in the current and future job market, both locally and globally," he said, expressing his delight at the latest university-industry partnership.
He further added that he hoped to see all the programmes and courses (69 in total at present) offered by USM to have some kind of AI element embedded in the curriculum at some point, creating a pool of academicians, staff, students and communities that are well-versed in AI, which would greatly contribute towards nation-building.
Pointing to the abundance of untapped talent in Malaysia, Skymind Chief Operating Officer (COO), Dr. Goh Shu Wei reaffirmed Skymind's commitment to supporting and growing industry-ready AI talent in Malaysia.
"Skymind is equally delighted to be able to join forces with USM, as both Skymind and USM share the same vision in growing the local talents to prepare them for AI and building a holistic AI ecosystem.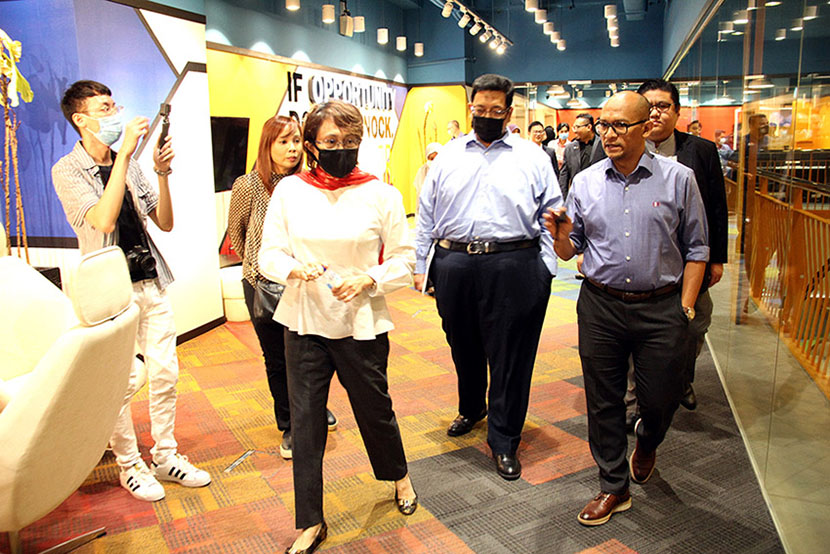 "And to cater to this demand, we will define the curriculum that should be included to produce more AI talents in the future.
"We are expecting to complete the curriculum integration by December 2020 where approximately 100 pilot students (from USM) will be taught with Skymind module and this number will increase gradually churning out AI-ready graduates.
"It is hoped that with this vision in mind, we can together help to establish Malaysia as a key digital talent hub for the region," he added.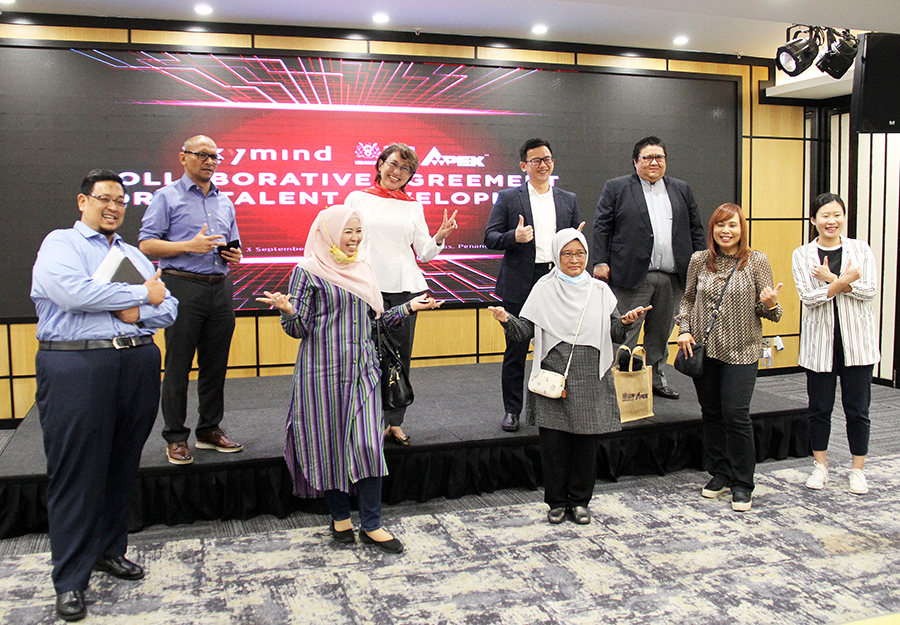 Faisal Rafiq, Skymind Chief Executive Officer (CEO), Shawn Tan and Skymind Advisor, Datuk Yasmin Mahmood later witnessed the MoA signing and exchange between Goh and USM Deputy Vice-Chancellor (Academic and International), Professor Dato' Dr. Ahmad Farhan Mohd Sadullah.
All VIPs including USM deans and representatives were also taken for a tour of the Skymind City Campus that is equipped with state-of-the-art facilities.
Text: Tan Ewe Hoe/Photo: Mohd Fairus Md. Isa