WITH A MERE RM1, MALAYSIANS CAN NOW ASSIST IN BRAIN, MIND AND NEUROSCIENCE RESEARCH  
USM KUBANG KERIAN, KELANTAN, 27 August 2020 – Instead of only saying "a penny for your thoughts", Malaysians now have the opportunity to contribute to the development of research of the brain, mind and neuroscience, essentially a critical area in the medical field in the country with a mere RM1.
Taking this proactive is the Malaysian Brain, Mind and Neuroscience Research Foundation (Yayasan Penyelidikan Otak, Minda dan Neurosains Malaysia/YPOMNM) that would allow members of society to contribute RM1 each to ensure continued research on the brain, mind and neuroscience and simultaneously able to produce high-quality researchers acknowledged globally.
Lecturer and neurosurgery specialist at the Department of Neuroscience, Universiti Sains Malaysia (USM) School of Medical Sciences who is also the founder of YPOMNM, Professor Dato' Dr. Jafri Malin Abdullah said, illnesses or disorders relating to the brain, mind (mental) and the nervous system is one of the major health problems occurring especially in Malaysia and the rest of the world.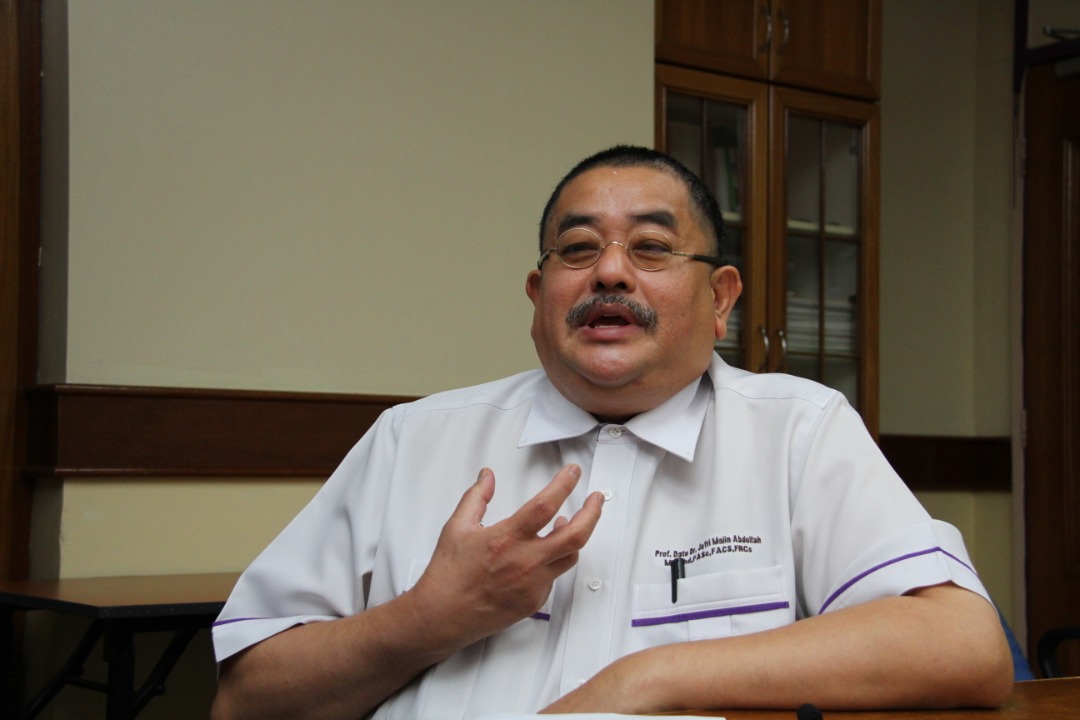 "Therefore, researches relating to the brain, mind and neuroscience would be able to amass important data leading to the prevention, treatment and cure of such illnesses.
"Furthermore, researches done locally in those areas are still small in number, due to manpower and budgetary constraints for the researches to be conducted," he said when interviewed recently.
According to Jafri, YPOMNM was established in 2017 under the Legal Affairs Division of the Prime Minister's Department, with the aim of preparing services and financial assistance, along with securing funds and contributions for active researchers having an interest in conducting any research relating to the brain, mind and neuroscience.
"YPOMNM will also launch a project called 'Donations for Malaysian Brain Initiative Project 2020/2021: Aiming RM1 Per One Malaysian Citizen' beginning in September in order to secure funds to ensure that research could be continued in the future.
"This project is an activity of YPOMNM that is similar to the 'Mega Brain Initiatives" which have been in existence since 2017 in seven (7) countries, namely the 'US Brain Initiative', 'Canadian Brain Research Strategy', 'EU Human Brain Project', 'China Brain Project', 'Australian Brain Alliance', 'Korean Brain Initiative' and 'Japan Brain/Minds'," he explained further.
Jafri said, YPOMNM hopes that the 'Malaysian Brain Initiative' project, through the collection of RM1 from at least 15 million Malaysians could assist in raising the funds to set up a grant for research on the basic and clinical knowledge, as well as matters relating to neuroscience.
"The funds collected would be used to support research grants for recognised institutions or researchers to establish a data bank relating to neurological illnesses and local psychology.
"YPOMNM would like to say thank you to all previous contributors and welcomes further contributions from all Malaysians in the pursuit of research excellence.
"Aside from that, YPOMNM is now qualified to receive monies from dubious or questionable sources from Islamic financial bodies after obtaining approval from the 121st Wilayah Persekutuan Islamic Law Consultative Committee Meeting in November last year," he added.
Contributions can be channelled into the YPOMNM account at Maybank Islamic Berhad, account no: 564258588020 (Yayasan Penyelidikan Otak, Minda dan Neurosains Malaysia).
For further inquiries, kindly contact the following (founders of YPOMNM):
Professor Dato' Dr. Jafri Malin Abdullah; Brain Behaviour Cluster, School of Medical Sciences, USM; Contact Email: This email address is being protected from spambots. You need JavaScript enabled to view it. / This email address is being protected from spambots. You need JavaScript enabled to view it.
Associate Professor Dr. Durriyyah Sharifah Hasan Adli; Institute of Biological Sciences, Faculty of Science, UM; Contact Email: This email address is being protected from spambots. You need JavaScript enabled to view it. / This email address is being protected from spambots. You need JavaScript enabled to view it.
Translation: Mazlan Hanafi Basharudin