PENANG GIRL MADE THE UNIVERSITY AND THE WHOLE NATION PROUD
PENANG, 22 July 2020 – The recent news had Dr. Masliza Mahmod topped the headlines in becoming an Associate Professor at the prestigious University of Oxford, making the nation proud. However, little did we know that there is also a Penang girl who is an Associate Professor of the university since 2016.
So here is a list of some bite-size information for you to digest and know more about her!
So, who's the Penang girl?
Dr. Cheah Phaik Yeong, 46, is keeping the nation proud for being the first Malaysian woman who topped the title of Associate Professor of Bioethics and Engagement in Oxford University since 2016. She is also the current head of the Bioethics and Engagement Department at the Mahidol Oxford Tropical Medicine Research Unit in Bangkok, Thailand.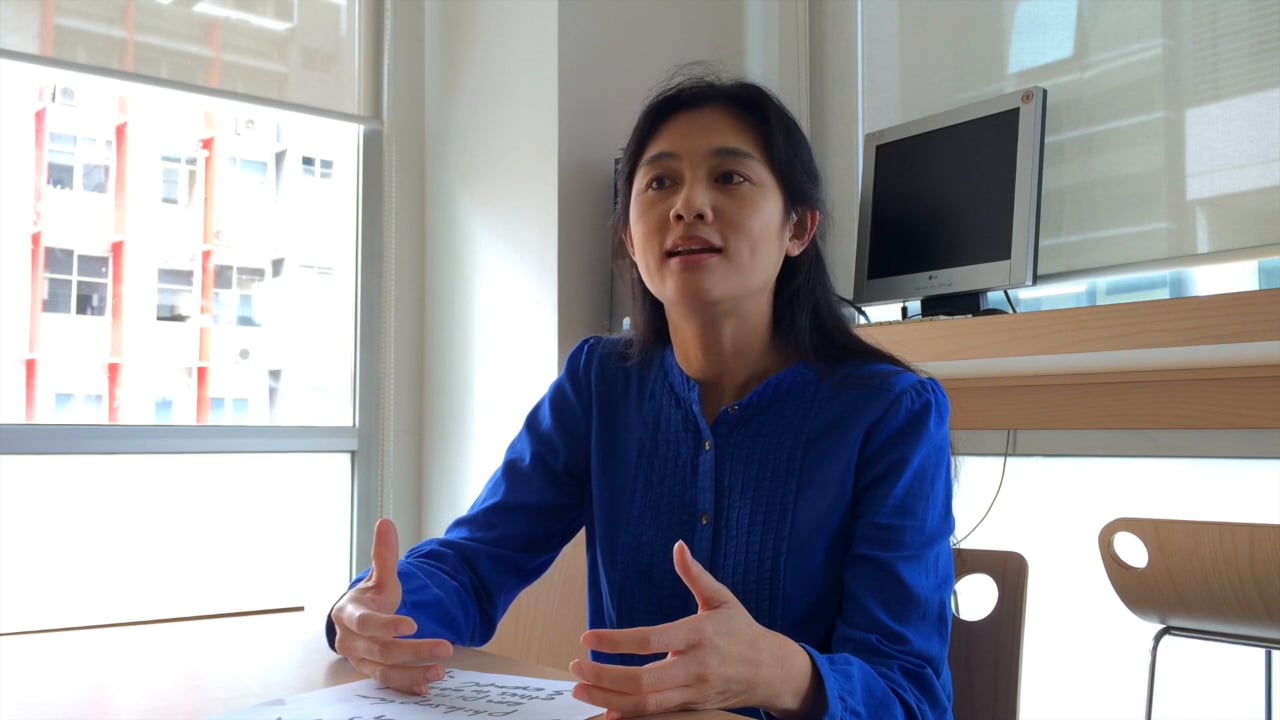 Short walk down the history lane to know about our Penang girl
Dr. Cheah went to St. George's Girls' School for her secondary education, before getting her Degree from USM at the School of Pharmaceutical Sciences. From the similar alma mater, she also obtained her Ph.D (Pharmaceutical Sciences) in 2002. She then worked in Kuala Lumpur (KL) which became a stepping stone for her to be who she is today. Back then in KL, Dr. Cheah applied for a vacancy at the University of Oxford and she was accepted! The rest were history.
What's she up to now?
Having been with Oxford University since 2005, Dr. Cheah now heads the Bioethics and Engagement Department at the Mahidol Oxford Tropical Medicine Research Unit in Bangkok. Her work essentially focuses on ethical issues emerging from conducting research and working with vulnerable populations such as children, pregnant women, migrants and other disadvantaged and hard-to-reach populations. Besides, with COVID-19 being the highlight since the earlier part of this year, Dr. Cheah's current project is an international study on economic and social impacts on COVID-19 and its public health measures.
What's the Bangkok hub?
Not many people know about University of Oxford's hub in Bangkok. It is part of the Nuffield Department of Medicine, University of Oxford. Embedded within Mahidol University, the Mahidol Oxford Tropical Medicine Research Unit (MORU) is more than 40 years old. A lot of researches were conducted on malaria and other tropical diseases. There are a lot of COVID-19 researches being done as well, parallel to the current coronavirus-plagued issues.
Making science through arts – the Village Drama Against Malaria in Cambodia
One of the projects that Dr. Cheah run in MORU through the collaboration with Cambodian authorities and local Cambodia theatre group was a village drama in Cambodian remote provinces. The Village Drama Against Malaria project was held in Sien Pang district, Stung Treng province for almost a month-long (25 Feb – 29 March 2018) and was presented in ten villages with some being very remote areas close to the border of Laos. The awareness-creating project aimed to engage the targeted population about malaria prevention and early treatment as well as infant vaccination through the beauty of arts.
COPCOV Trial by MORU – Lighting the bleak in COVID-19
Dr. Cheah is also involved in a recent randomised clinical trial by MORU called COPCOV Trial. With more than 40,000 health-related front liners who worked in close contact with COVID-19 patients enrolled, this study focuses on the effectiveness of chloroquine and hydroxychloroquine in COVID-19 infection prevention and severity reduction. This trial commenced in Thailand in early April and has been expanded to multiple sites worldwide.
Seeing ethics in clinical research through a different lens – Dr. Cheah's lens of view
Ethical issues are inherent in clinical researches. From the vast experiences working in clinical researches for a long time, the crucial key to the success of a clinical trial is through identifying and addressing the ethical issues. This can be very essential to improve the research quality and translate the evidences found through clinical trials to enhance patient management.
What sparked the interest about research ethics?
Ethical principles are universal. Dr. Cheah's work involved a Thailand-majored overseas research programme comprising of vulnerable populations and neglected diseases in lower income settings. Translating the universal ethical issues has become an exciting challenge for her. Dr. Cheah became passionate about operationalising these ethical guidelines in lower income settings and vulnerable populations. This allows good researches to be done in these settings. However, there is a need to contextualise these principles to make them practical for patient recruitment.
How has her work become an inspiration of change to other scientists?
Working on ethics is more enabling than disabling. Ethics can aid scientists to look at their studies in a different light when conducting their researches in ethically-charged situations. Among many, she found the area of empirical ethics and research by engaging community on clinical trials as of utmost importance.
Words of thought by the iron lady
Dr. Cheah has some advice to young women including Malaysians – work hard and dream big! Don't let being a woman or being Malaysian or anything stand in the way. If there is an opportunity, I would love to come back and serve. I graduated from USM, am proud to be a Penangite and a Malaysian!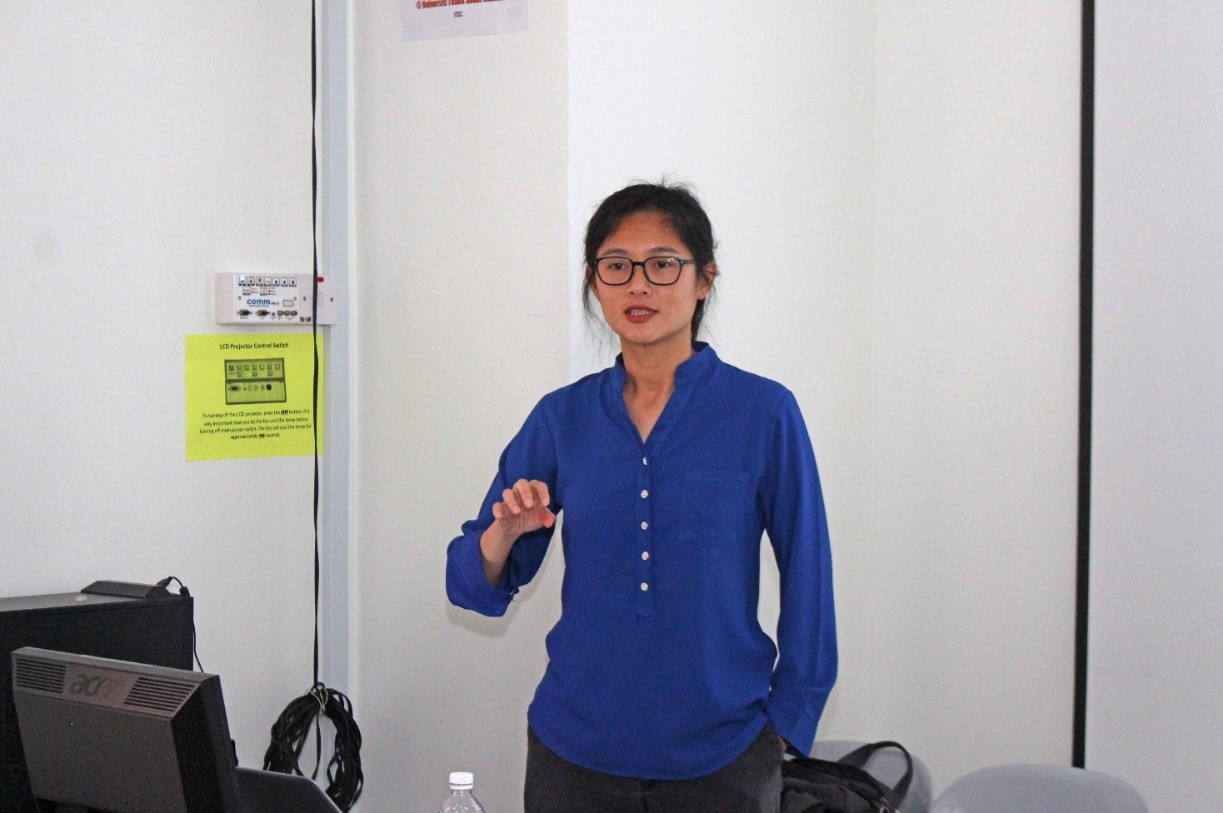 Thank you, Dr. Cheah Phaik Yeong! You've made us proud. You lead, USM leads, WE LEAD!
-----------
Text: Angel Goh Wei Ling (Alumna of St. George's Girls' School & USM School of Pharmaceutical Sciences, B.Pharm 2019)/Editing: Tan Ewe Hoe & Mazlan Hanafi Basharudin