COURTESY CALL ON TAN SRI AZMAN HASHIM
KUALA LUMPUR, 10 July 2020 – The Vice-Chancellor of Universiti Sains Malaysia (USM), Professor Dr. Faisal Rafiq Mahamd Adikan made a courtesy call on the founder and Chairman of AmBank Group, Tan Sri Azman Hashim at his office here today.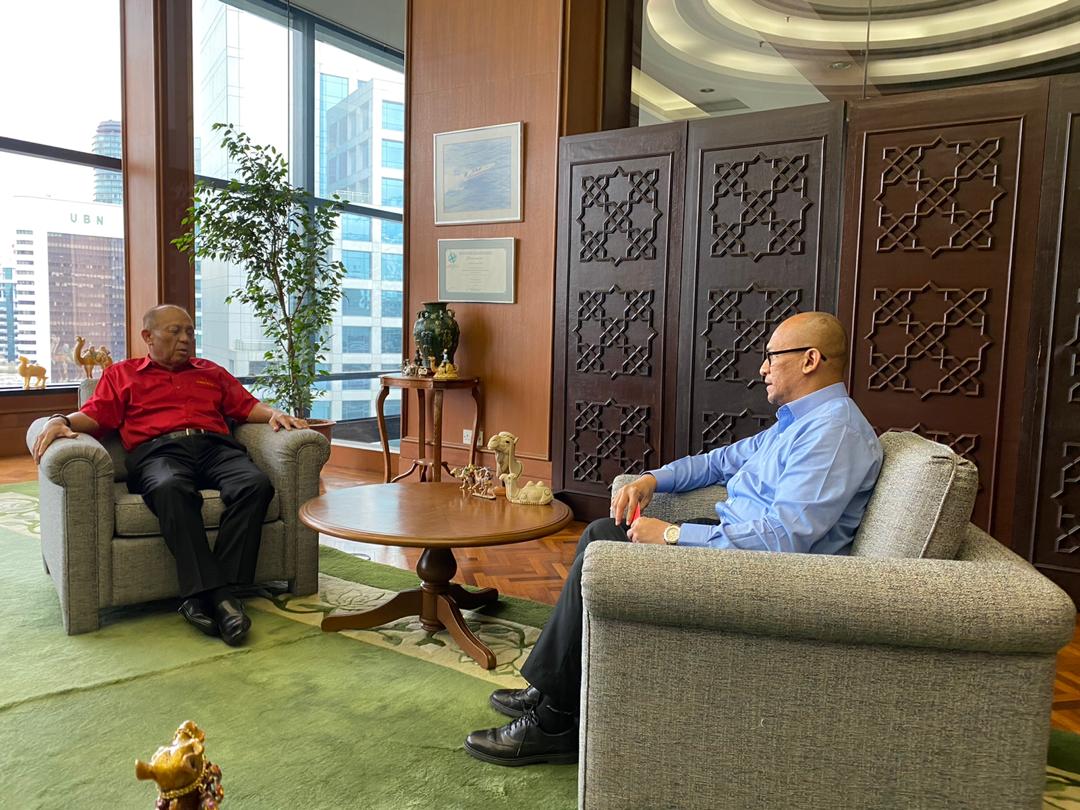 The Vice-Chancellor was accompanied by the Deputy Vice-Chancellor of Student Development Affairs and Alumni, Professor Dr. Aldrin Abdullah; Legal Advisor, Dr. Khairul Anuar Che Azmi and Acting Bursar, Zanita Zakaria.
The visit was to strengthen the existing ties between both institutions that has long existed, and the close partnership forged especially in looking after the welfare of the underprivileged students studying in USM.
The two sides discussed cooperation between USM and AmBank on matters pertaining to the high impact graduate employability programme proposed by USM, offering of sports scholarship to deserving students who excel in both studies and sports, and the Azman Hashim Foundation annual report.
Note: The Azman Hashim Foundation was established primarily for education with focus on sustainability, welfare of the poor and to alleviate human suffering.
Azman Hashim, who was joined by his senior officers, warmly welcomed the USM delegation and stated that he was honoured to receive them at his office.
For the record, Azman Hashim has made numerous significant contributions to USM over the years through the Azman Hashim Foundation, among them the iconic Azman Hashim USM Sports Arena on the main campus ground.
The corporate figure and philanthropist has been conferred an Honorary Doctorate in Management from USM during the University's 53rd convocation ceremony in April 2016.
Most recently, AmBank was reported in The Edge to have made another milestone achievement, where it has been ranked as THE BEST BANK IN MALAYSIA and among the TOP 100 BANKS IN THE WORLD by the prestigious Lafferty Group's newly launched banking magazine.
USM is truly proud to be associated with a bank of such reputation and accomplishments and it is hoped that in years to come, both institutions will achieve continued growth and progress that will be mutually beneficial.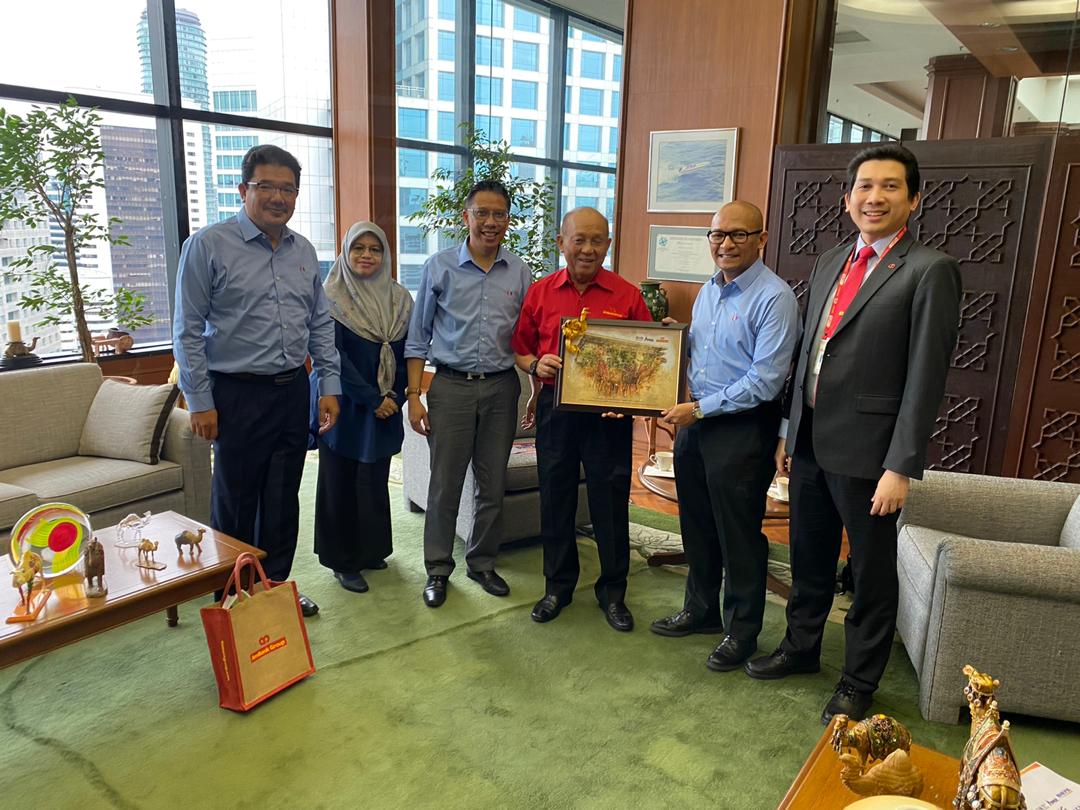 Text: Tan Ewe Hoe