USM, YALE UNIVERSITY SCIENTISTS CONDUCTED FIRST EVER CONTROLLED STUDY, FINDS KETUM EFFECTIVE IN RELIEVING PAIN IN HUMANS
​PENANG, 5 July 2020 – A team of scientists from Universiti Sains Malaysia (USM) and Yale School of Medicine, USA conducted a pivotal placebo-controlled, double-blind, randomized trial, enrolling a group of 26 volunteers to critically assess the effects of ketum on pain tolerance.​
​The study was led by Professor Dr. B. Vicknasingam, Director of the USM Centre for Drug Research and Professor Dr. Marek C. Chawarski from the Yale School of Medicine.​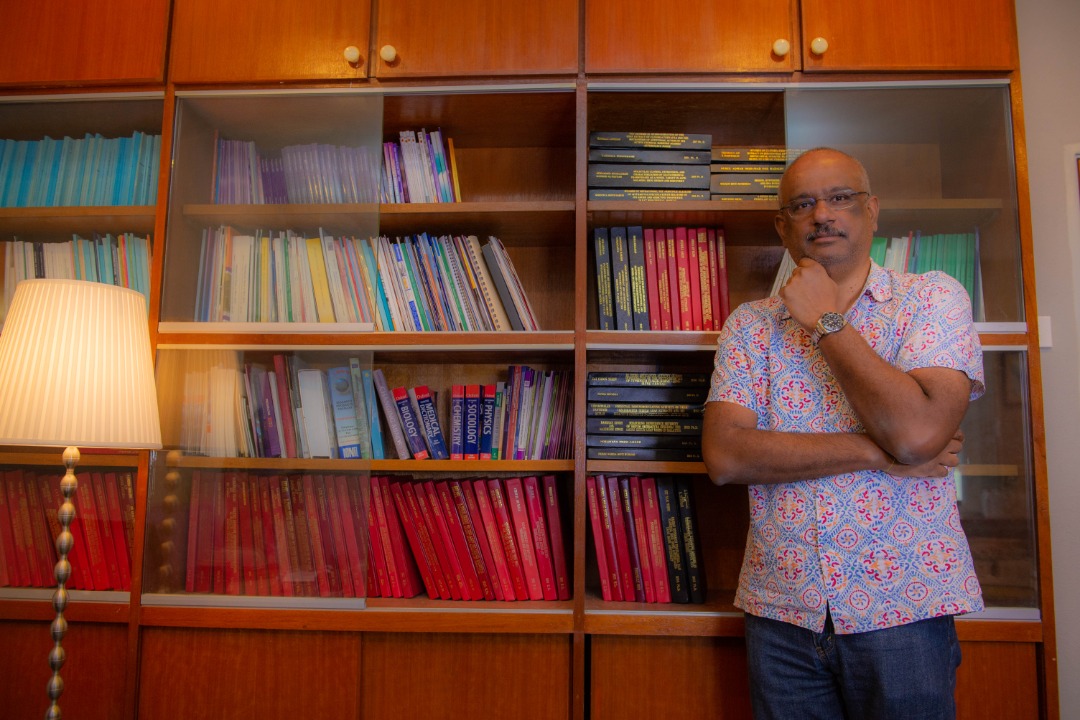 ​Results examined from the study revealed that use of ketum may improve tolerance towards pain.​
​However, further rigorous research on ketum pain-relieving properties and its safety profile is still needed.​
​The findings, published in the June 2020 issue of Yale Journal of Biology and Medicine (YJBM) provided the first objectively measured evidence, obtained in a controlled research with human subjects, that are preliminarily supporting or confirming the pain relieving properties of ketum, which were previously only anecdotally reported based on self-reports in observational research.​
​Ketum or kratom in English (scientific name: Mitragyna speciosa) has a long history of traditional medicinal use in Southeast Asia and has more recently gained popularity in the US and many other regions of the world.​
​Besides the alleged therapeutic effects, issues relating to potential toxicity and fatal incidents that have been reportedly attributed to ketum products, and potential addictive properties of ketum or its active compounds, are frequently debated within the scientific community and among regulatory agencies in the US and in other countries.​
​Although ketum has been used in Malaysia for more than a century, its recent widespread misuse has prompted the government to propose an amendment to the Poisons Act 1952 to introduce more stringent measures that will prohibit cultivation, production, distribution, and consumption of ketum with legal consequences and severe penalties.​
​The recent widespread popularity of ketum and the controversies concerning potential toxicity, as well as potential addictive properties and the uncertainty of the overall safety profile of ketum provided a fascinating example of increasingly urgent need for rigorous scientific investigations of the plant's effects on human health.​
​At the same time, rigorous, controlled research on plant-based medicines is lagging far behind traditional pharmaceutical research and efforts toward the development of new synthetic medicines.​
​Plant-based medicinal research has been hampered by the lack of scientifically sound methodologies, lack of funding, and the dearth of promising findings.​
​The USM Centre for Drug Research has been conducting research on ketum for more than a decade and has been a leader in the field, with more than 80 scientific papers published on ketum or its active compounds.​
​The Centre received funding from the Ministry of Education of Malaysia under the Higher Education Centre of Excellence (HICoE) Programme to conduct the current ketum research.​
​Having a long-standing collaboration with Yale University provides the Centre with a unique opportunity to advance its research towards ketum medicinal development if conducive research and commercial contexts for ketum-based medicines can be established.​
​The USM Centre for Drug Research is currently exploring various models of research and commercial development to advance the scientific foundations and medicinal development efforts toward ketum-based medicines or treatment interventions.​
​The US National Institute of Health (NIH) has a strong interest in supporting ketum research and is currently funding universities in the US to conduct a broad range of studies.
Text: Professor Dr. B. Vicknasingam (USM Centre for Drug Research)/Photo: Mohamad Zaidi Jaini