NATIONAL HIGHER EDUCATION FUND CORPORATION (PTPTN) CEO COMES A CALLING ON USM VC
USM PENANG, 30 June 2020 – The newly-appointed Chief Executive Officer (CEO) of the National Higher Education Fund Corporation (PTPTN), Ahmad Dasuki Abdul Majid today made an official visit to Universiti Sains Malaysia (USM).
In his visit to USM, and meeting with the Vice-Chancellor, Professor Dr. Faisal Rafiq Mahamd Adikan and the USM top management, various issues relating to education and engagement were discussed, to allow for the implementation of future collaborative efforts.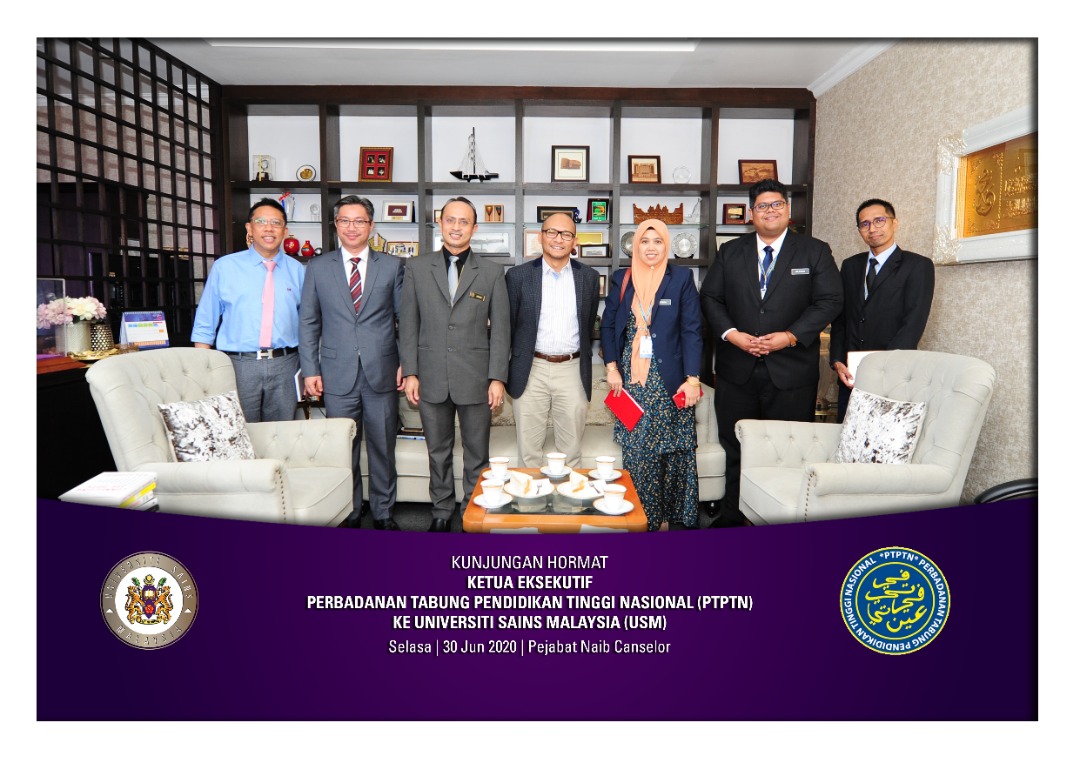 Held at the Chancellory Conference Room (CCR), the discussion also involved the USM Deputy Vice-Chancellor, Student Development Affairs and Alumni, Professor Dr. Aldrin Abdullah along with key officials of the university and state regarding PTPTN.
Translation: Mazlan Hanafi Basharudin/Infographic: Ebrahim Abdul Manan