USM RECEIVES ANOTHER 2,000 FACE MASKS, THANKS TO CONSULATE GENERAL OF CHINA IN PENANG
USM PENANG, 5 June 2020 – The Consulate General of the People's Republic of China in Penang, Lu Shiwei donated another batch of 2,000 pieces of face masks to Universiti Sains Malaysia (USM) recently to help USM in the fight against the COVID-19 outbreak.
In a brief message relayed to USM, via the International Mobility and Collaboration Centre (IMCC), Shiwei expressed his gratitude to USM for the attention, care and assistance given to the Chinese international students who have stayed back in Penang, residing on campus and off campus during the MCO and CMCO period.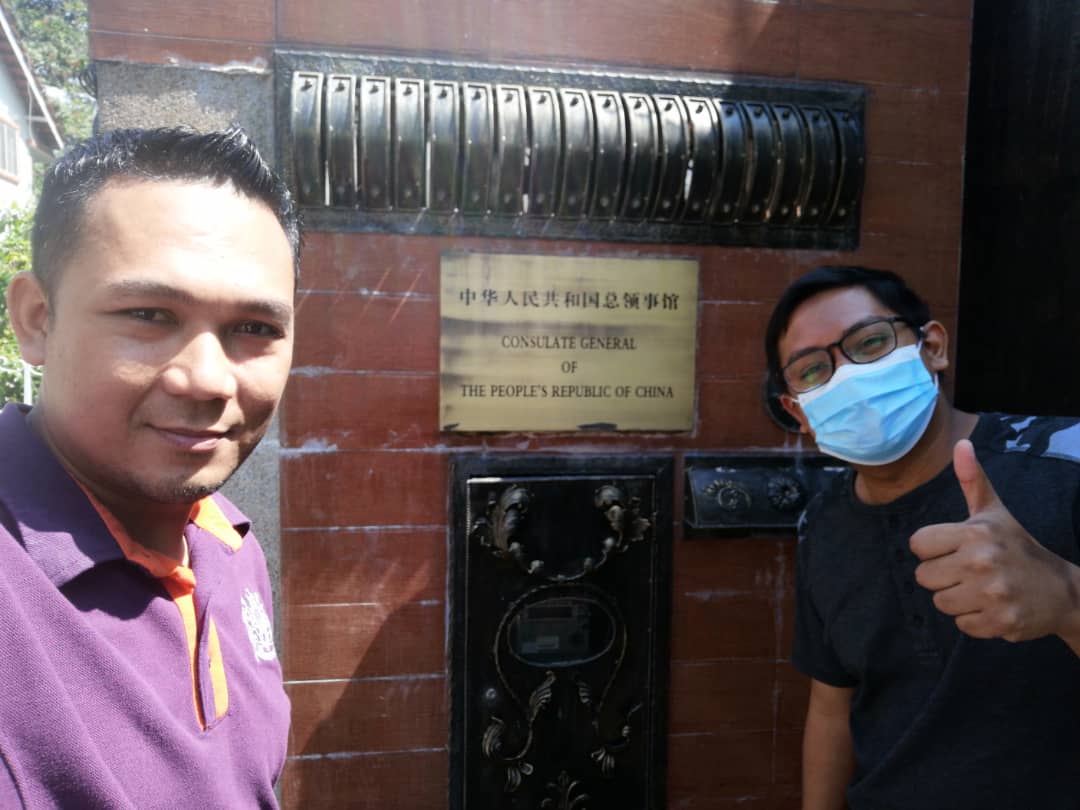 "We are willing to cooperate closely with USM to ensure that Chinese students pull through this challenging period due to the pandemic safely and smoothly, and have been reminding them to comply with the directives and guidelines issued by the university, which were meant to keep everybody safe on campus.
"We also look forward to jointly promote the continuous achievements of education, cultural exchanges, and cooperation between China and Malaysia, and in Penang," he added.
Meanwhile, IMCC Director, Ramli Osman said, "This donation is timely and a welcome addition to our university resources and will help our international students in their daily interactions.
"Furthermore, the supply of face masks would come in handy, as the campus doors have been re-opened for post-graduate students in research modes to continue with their academic activities on campus and we anticipate more international students would be coming in, from this week onwards.
"I want to thank the Consulate General of the People's Republic of China in Penang for reaching out and pitching in to help USM during these trying times," said Ramli.
He added that USM has always been working closely with international missions such as the embassies and consulates to ensure the well-being of the international student population in USM.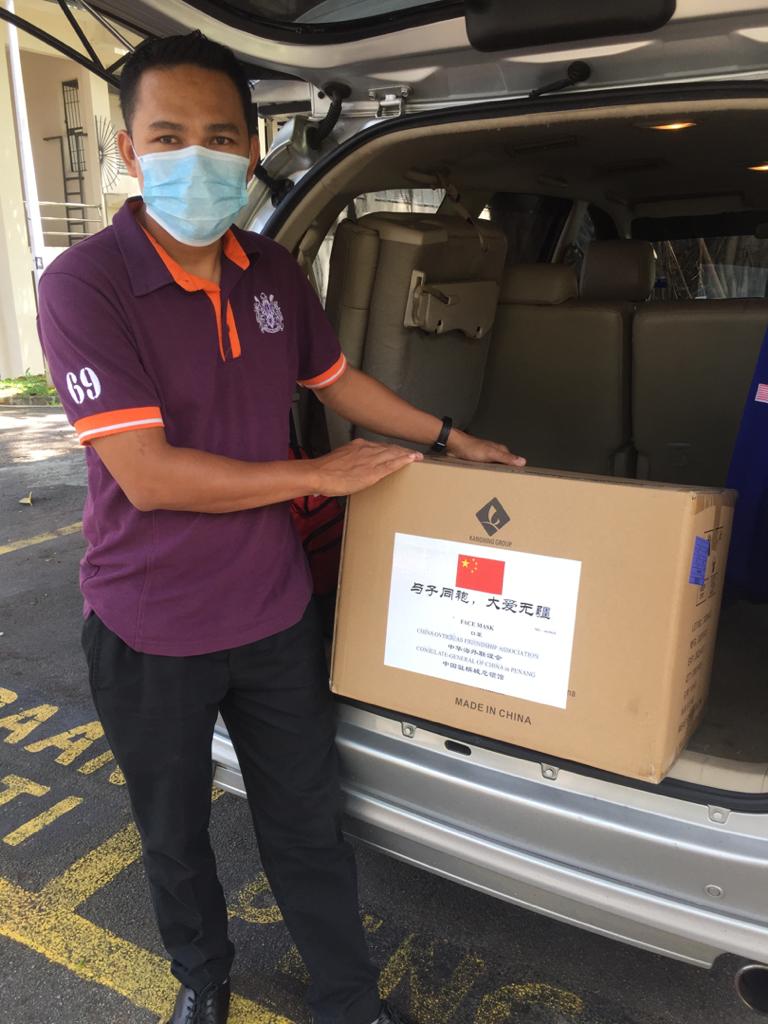 Shiwei has in fact visited USM in March as the MCO was enforced to meet international students from China personally as well as to distribute health equipment to them including cleansing items, face masks and hand sanitisers.
Previously, in November 2019, he made a courtesy call to the campus where he held a discussion with the Deputy Vice-Chancellor (Research and Innovation) on the potential of setting up a joint USM-China Centre at the USM main campus.
Text: Tan Ewe Hoe/Photo: Aizat Hisham Ahmad (IMCC)