USM IPPT RECOGNISED AS FIRST GLOBAL EDUCATIONAL CENTRE FOR BRACHYTHERAPY IN MALAYSIA
BERTAM, PENANG, 2 June 2020 – Universiti Sains Malaysia (USM) Advanced Medical and Dental Institute (IPPT) has been recognised as a global educational and training centre for gynaecological, liver, head and neck, prostate and esophageal brachytherapy techniques, with a special focus on primary and secondary liver cancer and also head and neck cancer.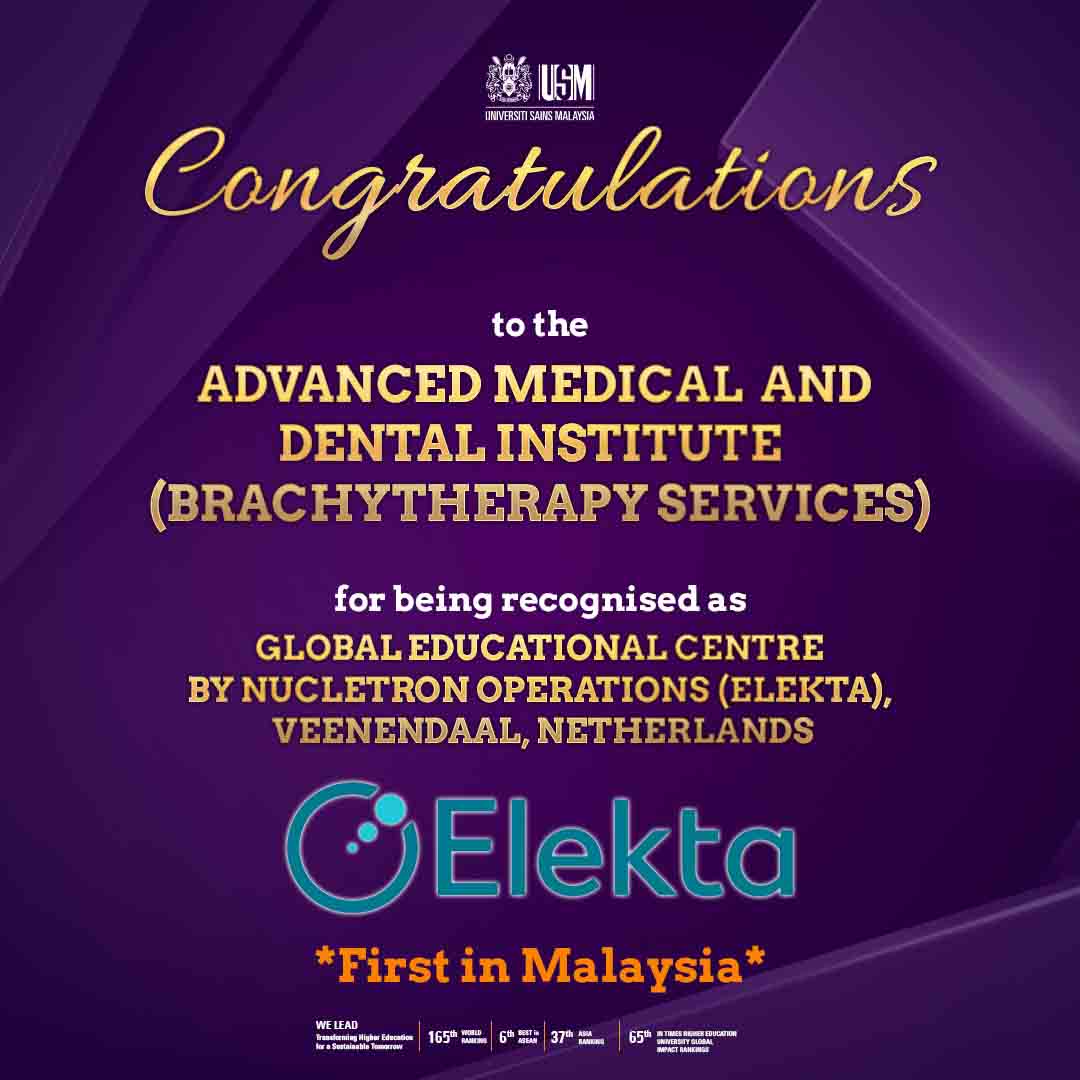 The recognition, the first of its kind in Malaysia, was given by Nucletron Operations B.V. (Elekta), a company that has long been a specialist for brachytherapy and is headquartered in Veenendaal, The Netherlands.
Brachytherapy is a form of radiotherapy treatment where radioactive material is placed in or near the cancerous tumour, hence reducing the radiation exposure to the surrounding healthy tissues.
According to IPPT Director, Professor Dr. Syed Azhar Syed Sulaiman, back in April 2020, IPPT signed a Memorandum of Agreement (MoA) with Nucletron, which designated IPPT as the first global brachytherapy educational centre in Malaysia.
"IPPT will promote radiotherapy and brachytherapy treatment on behalf of Nucletron in Malaysia, including displaying and showcasing Nucletron products and 3D brachytherapy technique to both domestic and overseas visitors coming to the institute.
"IPPT has been chosen by Nucletron because of its reputation as the sole referral institute under the Ministry of Higher Education Malaysia in the northern region that offers comprehensive cancer services and therapeutic/diagnostic nuclear medicine, besides being equipped with some state-of-the-art cancer treatment facilities," he added.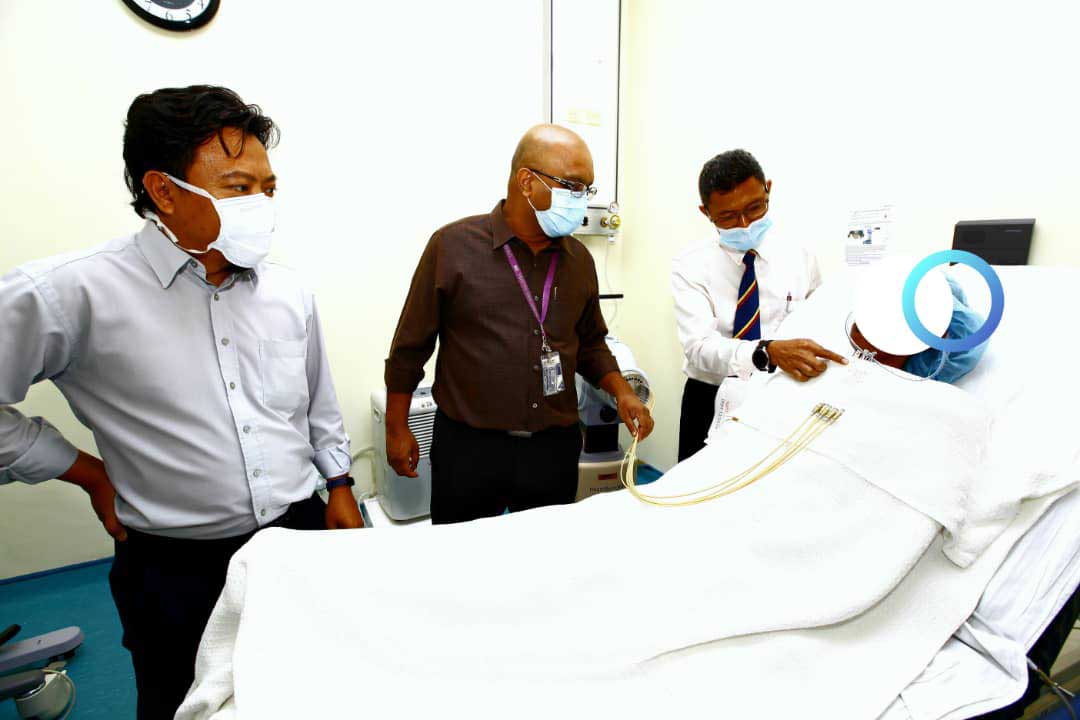 He said, "With an extensive range of expertise at its disposal and as part of its initiative to transfer knowledge on brachytherapy, IPPT has been hosting clinical workshops for radiation oncologists, medical physicists, the surgical fraternity, radiologists, ENT surgeons, OMF surgeons and general surgeons on brachytherapy and its use in cancer treatment."
"In the near future, USM IPPT is planning to offer cholangiocarcinomas (gall bladder) brachytherapy, a new branch of brachytherapy treatment," said Syed Azhar.
The institute is also blessed to have its own Consultant Radiation Oncologist, Dr. Gokula Kumar Appalanaido, who has served at the Melbourne Prostate Institute previously and has vast experience in low dose-rate (LDR) and high dose-rate (HDR) prostate brachytherapy procedure. He was also being trained in Image-Guided Brachytherapy for Gynaecology at the Chulalongkorn Hospital, Bangkok.
IPPT was quick to adopt this technology and has been offering CT-guided 3D brachytherapy for multiple anatomical sites to cancer patients since 2015.
IPPT receives around 110 patients for brachytherapy treatment yearly.
The centre has an impressive list of brachytherapy facilities and a dedicated brachytherapy team consisting of 2 radiation oncologists, 6 physicists, 3 radiologists, 1 ENT surgeon, 2 breast onco-plastic surgeons, 1 hepatobiliary surgeon, 1 urologist and dedicated dental specialists who are actively involved in the brachytherapy procedure.
Observational visits to the hospital are organised for people wishing to learn more about the wide range of brachytherapy services offered at USM IPPT, where they can observe clinical workflows and daily practices first hand.
Translation: Tan Ewe Hoe/Photo: IPPT