USM RECEIVES DONATION OF FACE MASKS FROM PARTNER INSTITUTION IN CHINA
USM PENANG, 16 May 2020 – Universiti Sains Malaysia (USM) will be receiving another shipment of disposable face masks, this time from Yangtze Normal University (YZNU), one of its partner academic institutions in China in response to the COVID-19 pandemic.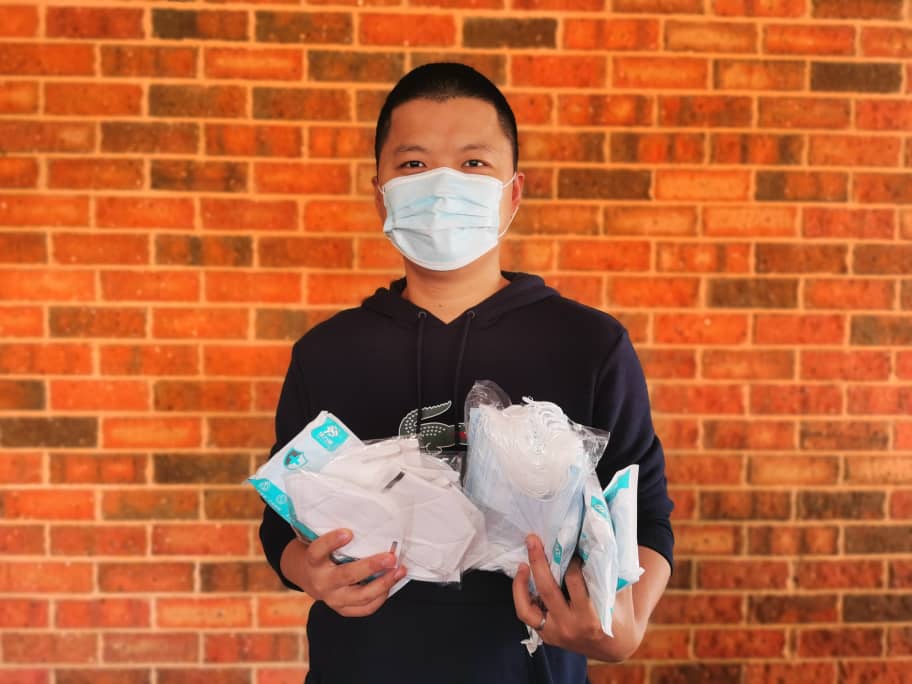 Some 2,000 pieces of face masks have been couriered from YZNU and will be delivered to the USM COVID-19 Nerve Centre here.
The supply was donated by the chief executive officer (CEO) of Chongqing Westlife Cultural Communication Co. Ltd (APUCEN associate member) and the director of "The Belt and Road Malaysia-China Culture Exchange Centre" of YZNU, Professor Dr. Mike Tan.
The Director of USM International Mobility and Collaboration Centre (IMCC), Ramli Osman said, "This donation is timely and a welcome addition to our university resources and will help our frontline staff to carry on the fight against COVID-19."
"I want to thank YZNU, in particular Professor Dr. Mike Tan, for reaching out, stepping up and pitching in to help USM during this globally-challenging times," said Ramli.
Meanwhile through a WhatsApp message, Mike Tan said, "YZNU has always cherished the in-depth relationship with USM and hope that this donation will express our deep concern for USM."
"Your friends in China will continue to cheer on for USM and Malaysia in your fight against COVID-19. I sincerely wish our friendship will last forever and hope we can work together to overcome the pandemic as soon as possible," he added.
USM via IMCC under the Division of Academic and International has initiated several partnerships with YZNU in mobility programmes through the 4+0 Exchange Programme.
Mike Tan, who is also the YZNU International Advisor, made a courtesy visit to USM in February 2020 before the COVID-19 outbreak, where he held discussions with the Deputy Vice-Chancellor (Academic and International) and the academic staff at the USM School of Civil Engineering, School of Management and Graduate School of Business.
Text: Tan Ewe Hoe/Photo: Aizat Hisham Ahmad (IMCC)