USM EXTENDS AID: CONTINUES HANDING OUT BASIC ESSENTIALS PACK
USM PENANG, 3 April 2020 – Universiti Sains Malaysia (USM) continues its mission in handing out aid to those affected due to the current Movement Control Order (MCO) which resulted from the COVID-19 pandemic outbreak.
The aid which comprised of daily necessity items were meant to lessen the burden in their daily struggle.
The aid, which is known as the Maidaturrahman Kit, were prepared by the USM Islamic Centre, and which contained basic essentials such as rice, cooking oil, sugar, salt, soya sauce and ketchup among others, were distributed beginning today by staff volunteers overseen by the USM COVID-19 Nerve Centre.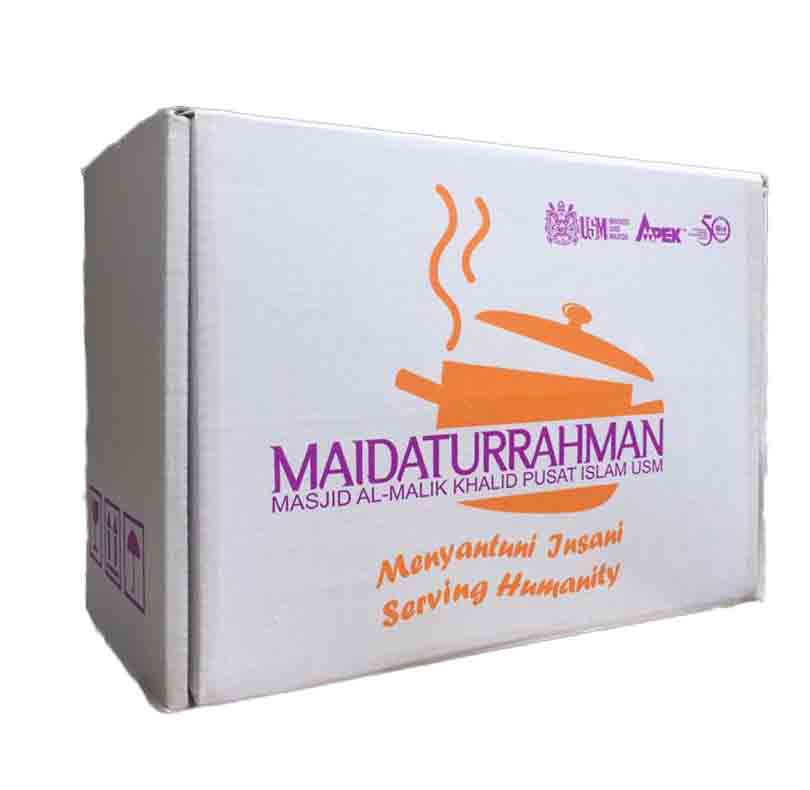 Contribution for the kits came from the USM Division of Industry & Community Network (BJIM), which resulted from a survey conducted by the USM Student Representative Council (MPP) together with the Bakti Fajar Permai Petas (BFPP) Students Council on USM students who reside off-campus (PETAS) and who could not leave for home during this MCO period.
The USM COVID-19 Nerve Centre Coordinator, Zulkifli Che Husin said, to start off, two separate teams have started distributing the aid to the students and staff members who belonged in the B40 group residing within the vicinity of USM, including in Sungai Dua and Jelutong.
"We are truly thankful to the Malaysian Police Force (PDRM) in allowing USM to proceed with the distribution of 250 kits, with 100 kits handed out to staff members while the remaining were handed out to the students (PETAS) including international students who could not return to their home countries," he said.
Apart from the kit, the USM Engineering Campus in Nibong Tebal also took the same route, by distributing 500 kits that contained hand sanitizer, dried food, toothpaste, face shield and other items which were contributed by various parties.
He added that, USM will continue to provide the essential items to fulfil the needs of its community members, while urging the rest to assist in relieving the burden of the USM students and staff members who are in the B40 group.
This initiative is one among many other initiatives done by USM, which included providing food coupons to students who are on campus, e-counselling sessions to those who need them and efforts by the USM Student Representative Council (MPP) in organising various activities to fill in the time of and providing relief to the students who are restricted in their movement and are required to stay put in their dormitories as a result of the MCO.
Translation: Mazlan Hanafi Basharudin