COVID-19: SOCIAL RESPONSIBILITY, PREVENTIVE POLICY AND CURRENT DEVELOPMENTS AT UNIVERSITI SAINS MALAYSIA
LATEST
COVID-19: SOCIAL RESPONSIBILITY, PREVENTIVE POLICY AND CURRENT DEVELOPMENTS AT UNIVERSITI SAINS MALAYSIA
To the campus community and neighbouring communities of the Universiti Sains Malaysia (USM) campus,
As we have been informed, the World Health Organisation (WHO) has announced that COVID-19 reached the pandemic stage on 11 March 2020. Latest statistics have recorded 132,000 infections involving 123 countries (WHO, 14 March 2020). Given such a situation, USM is also anticipating the possibility of its members facing such risks and being infected with the COVID-19 virus.
USM is seriously monitoring the situation regarding the recent report on its community member who was suspected of contracting the COVID-19 virus. With regard to this, USM is working very closely with the State Health Department. Any official statement on whether the case is positive or otherwise, will only be issued by the Ministry of Health Malaysia (MOH). Up until 10.00 pm, 14 March 2020, the USM authorities have yet to receive any official notification from the authorities concerned.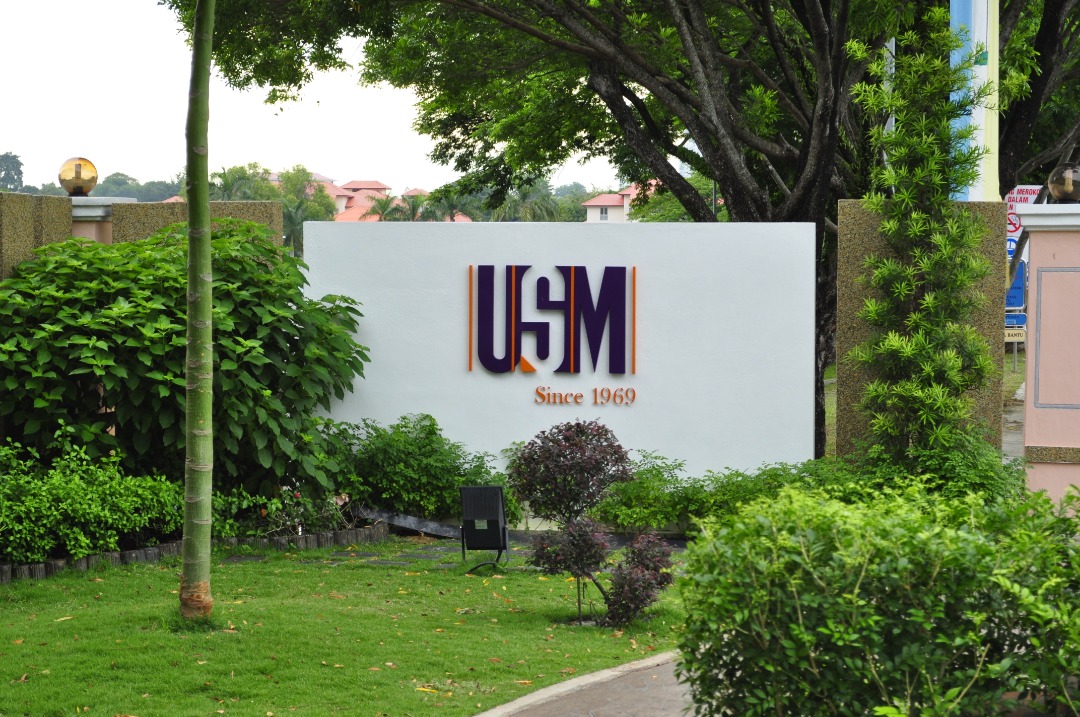 Therefore, USM is committed to:
i) work closely with the Ministry of Health Malaysia and to receive and abide by the latest instructions from MOH regarding measures that could and should be taken.
ii) be ready with preventive and mitigation measures following the Standard Operating Procedure (SOP) which has been outlined in dealing with the outbreak of COVID-19.
16 initiatives have been and are being implemented to safeguard the well-being and safety of all University community members.
Here, allow me to present some of them:
1. SETTING UP OF A SPECIAL CRISIS COMMITTEE TO DEAL WITH COVID-19: The Crisis Committee chaired by the Vice-Chancellor meets a minimum of once every week to plan strategies on the prevention and management of COVID-19. This committee can and will also be summoned to meet upon immediate notice for unforeseen situations. The most recent meeting was on Saturday, 14 March 2020.
2. PROTECTIVE GEARS AND OTHER PREVENTIVE INITIATIVES: Pusat Sejahtera has begun distributing sanitisers at lecture halls and PTJs. Please note that Pusat Sejahtera has taken the initiative to produce its own sanitisers but stock is limited up until April 2020. Please exercise prudent use.
Pusat Sejahtera has begun the training exercise on preventive measures for the field staff, including the Security Department, Occupational Safety and Health Unit (UKKP), Department of Development and Asset Management, and also staff manning the counters. Training would be done in stages.
Protective equipment such as face masks will be provided firsthand to the staff who are the 'front liners'.
3. SPECIAL ALLOCATION: Additional allocation of RM350,000 has been readied in dealing with this issue.
4. PROHIBITION OF ALL USM COMMUNITY MEMBERS (STAFF AND STUDENTS) FROM GOING ABROAD ON OFFICIAL MATTERS, RECONSIDERATION OF PERSONAL TRIPS AND ADDITIONAL REMINDERS FOR ALL JOURNEYS
Official Trips: All trips abroad for USM community members on official matters under University funding are not allowed. The University authorities is also urging for domestic official trips to be postponed and substituted with other alternatives (via communication and working online for instance).
Non-Official or Personal Trips: The University authorities is also urging its community members to seek possibilities of postponing travel plans (domestic and international) which are non-official.
5. CANCELLATION OR POSTPONEMENT OF SEMINARS / WORKSHOPS / OFFICIAL GATHERINGS
All events as listed above involving large gatherings carry high risks of possible infection and are to be avoided. The University urges that all such arrangements are to be postponed to a more appropriate time or canceled with justified considerations without jeopardizing the brand of Universiti Sains Malaysia.
In the event of a meeting involving more than 25 people (if you can't avoid from doing so), the involvement of the Pusat Sejahtera USM is compulsory. Screening is a must and preventive measures are to be taken (this will be under the responsibility of the organizer). However, online meeting is considered to be the best method under the current situation.
For official events taking place this weekend (13, 14 and 15 March 2020), MPRC has begun the process of contacting the organizers to ensure preventive measures are to be taken, inclusive of holding screening tests for each visitor. USM will enforce both of the above two restrictions (4 and 5) effectively 16 March 2020 and defer them to a later date that will be announced later based on the progress of the pandemic and the advice of the Ministry of Health Malaysia (MOH) and the World Health Organization (WHO).
6. THE SHIFT TO ONLINE LEARNING
All lectures at ALL USM CAMPUSES will not be held on site but will be replaced with online learning, effective TODAY, 15 March 2020. The Deans of the respective schools will be communicating the detailed methods with their students soon.
The University, with the expertise from the Centre for Development of Academic Excellence (CDAE), is in the midst of implementing a larger-scale shift in teaching and learning to an online approach that minimizes social interaction for all academic programmes. These changes will certainly raise many questions for educators and students. The Dean of each school will communicate directly with all lecturers and students in making this change possible. This migration is expected to be announced soon. To understand more on this shift and alternative teaching and learning method, kindly contact the Centre for Development of Academic Excellence (CDAE)*.
7. POSTPONEMENT AND LIMITING EXTERNAL VISITS TO THE CAMPUS
Previous commitment and acceptance of visits (official and unofficial) to the University from any external visitors are to be revised and in most cases, postponed until further notice. MPRC has now begun the process of postponing the previous commitment to a more suitable date when we can share the campus experience in a safer environment. The postponement will take place effectively on 16 March 2020.
8. ENSURING RESEARCH ACTIVITIES AND OTHER UNIVERSITY OPERATIONS
USM is committed to pursuing ongoing research. All researchers are urged to take the necessary precautions and security measures in order for this to be done safely and effectively.
All University services and service-based centres will continue to operate as per usual while adhering to the USM COVID-19 Preventive Standard Operating Procedure (SOP)* throughout the entire operation period.
This announcement is a follow-up to the previous "COVID-19 HEALTH ADVICE FOR DEPARTMENTAL HEADS" made by the Registrar and the Deputy Vice-Chancellor (Academic & International) on 2 and 10 March 2020.
I hope the current global situation is being taken seriously by the campus community.
I would also like to urge folks from all walks of life in this University to join and assist the University leadership towards the effort of maintaining a safe environment in Universiti Sains Malaysia. You are the greatest asset to the University and we must work together to ensure the safety of you and your family in the unforeseen challenges that the world is facing today. This is part of our social responsibilities.
This is a defining moment for all of us. The kind of moment that requires us to make some tough decisions. I believe that health and safety are far greater than wealth at this point in time and there's no greater call than to prioritize on the safety of USM community worldwide.
May we all be well protected and blessing upon our efforts. I also pray for ease and facilitation in all the undergoing matters involving each and every one of us in this trying times and challenging environment.
PROFESSOR DR. FAISAL RAFIQ MAHAMD ADIKAN
Vice-Chancellor
15 March 2020