FEMALE OKU STAFF PRAISES USM FOR OPPORTUNITIES AND SUPPORT FOR WOMENFOLK AND OKU
PENANG, March 2021 – International Women's Day is a day that is celebrated globally for the social, economic, cultural and political achievements of women around the world.
We recently communicated through email with Tan Chin Chin, a female staff of Universiti Sains Malaysia (USM).
Since 2008, Chin Chin has worked with USM at the Institutional Planning and Strategic Centre (IPSC) as a Social Research Officer.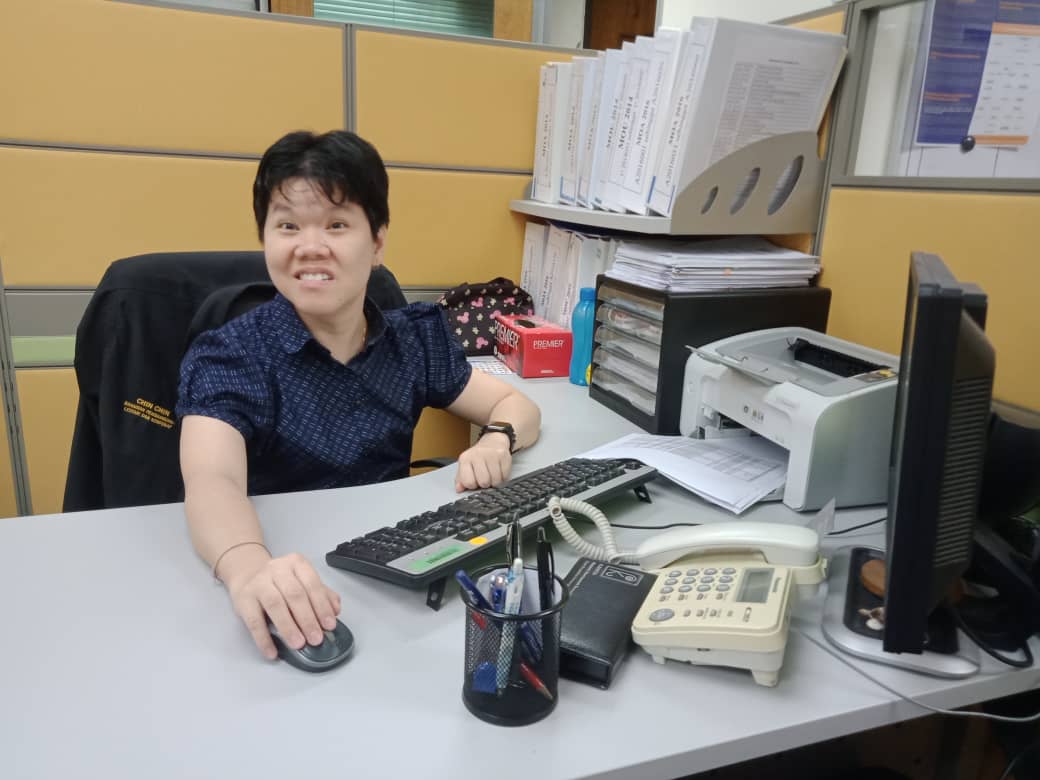 She has an elder sibling. A true Penangite, she graduated from USM in 2006 with a Social Science Bachelor's degree.
Being born with Celebral Palsy, she had undergone therapy a few months after birth to assist in the development of her motor and speech capabilities. She attended her therapy sessions at the Penang General Hospital and later at the Penang Cerebral Palsy Children Association Centre. She also started her Early Special Education classes there as she could not attend Year One classes with other ordinary children.
However, she had shown some progress when she was 8 years old, which led her to attending a kindergarten and later into a mainstream school. She continued her education until Form Six and later completing her tertiary education at USM.
Her work at IPSC in USM involves monitoring and reviewing activities concerning Mou/MoA, managing data documentation of the former, serving as a review officer for the Malaysian Research Assessment Instrument (MyRA) auditing exercise, and to prepare, manage, analyse and present various data and information with regard to rankings and ratings.
According to Chin Chin, her best achievement was her convocation at USM. She was awarded the Chancellor's Gold Medal Award and the Universiti Sains Malaysia Gold Medal Award that was presented by the USM Women's Association.
She is happy and truly grateful for what USM has provided and done for people with disabilities (PWD), for instance in readying the needed infrastructure. She felt that the availability of such infrastructure and support from various parties have played an important role in providing her the opportunity to study and undergo campus life throughout her studies.
She noticed that the facilities for PWDs have been upgraded and updated to fulfil the needs of people with different types of disabilities, which is essential towards creating more conducive surroundings for them to move and function.
Aside from that, she also felt that it would be good if USM could have more frequent engagements with PWDs, to understand them and their needs better. Some may need more moral and emotional support rather than physical infrastructure. Some might just need another person to help them cross the road or accompany them when they walk.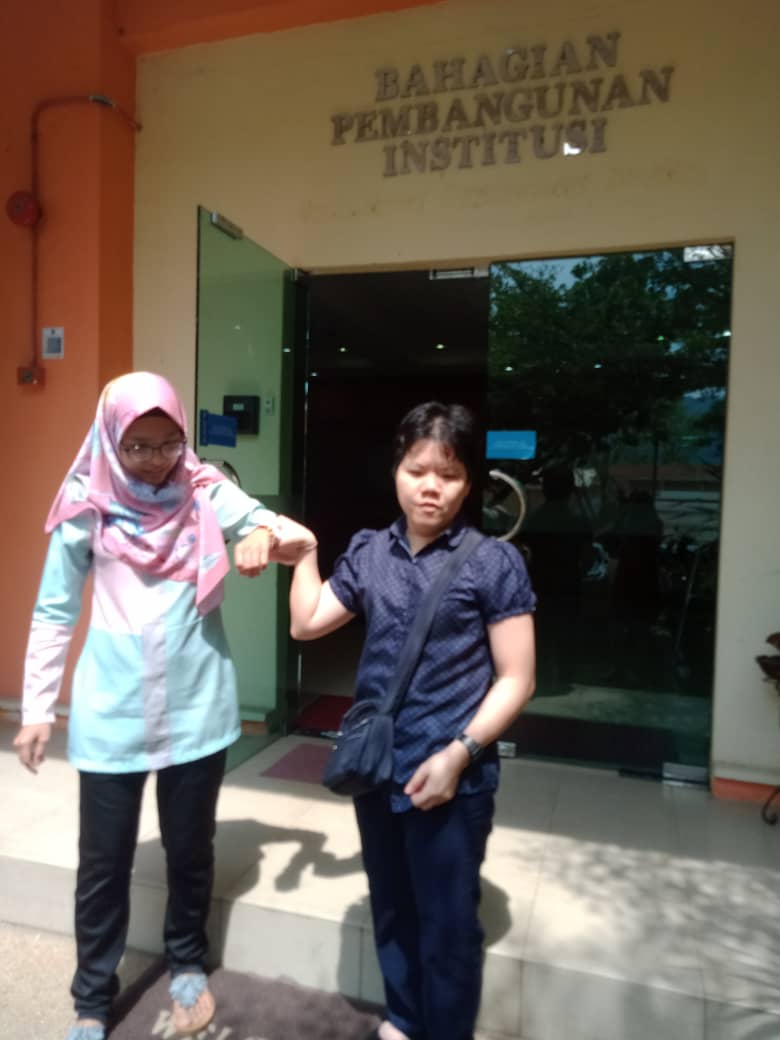 On this occasion of International Women's Day, Chin Chin hopes that women would be given more opportunities in education and in acquiring jobs. Women are just as capable and skilful as men. However, women are still the minority in filling the posts of leaders and decision-makers. There should be more involvement and equality with regard to such opportunities.
Career women should also be allowed the flexibility in working hours or structure within the organisation, as they would want to prioritise their family and children too, more so for those with children who are disabled. By providing them with such considerations, it would allow women to continue contributing to the nation's economy and development.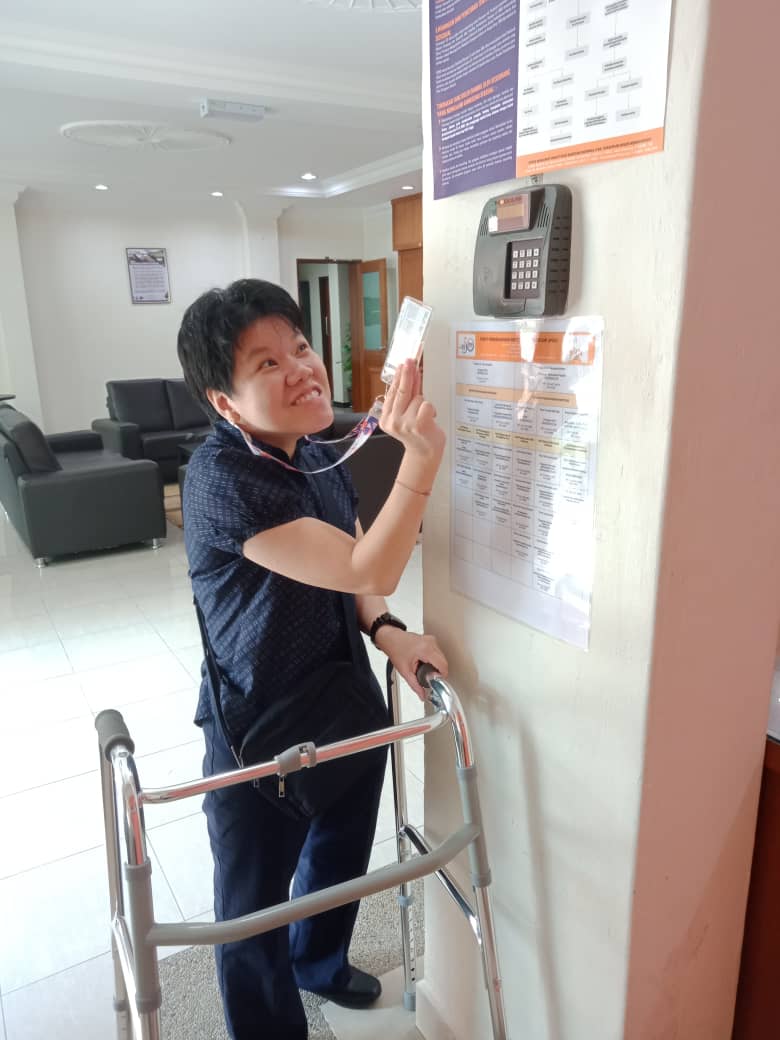 Chin Chin wishes everyone Happy International Women's Day. "Let us continue to empower women and ensure there is gender equality for all in the future," she said in ending her email.
Text: Mazlan Hanafi Basharudin