DR. ZARINA ZAINUDEEN FIRST USM SCIENTIST APPOINTED AS APSID JUNIOR MEMBERS WORKING PARTY (CO-CHAIRPERSON)
IPPT BERTAM, 5 March 2020 – Dr. Zarina Thasneem Zainudeen created history with her appointment as the first female scientist from Universiti Sains Malaysia (USM) to become the Co-Chairperson (Junior members working party) of the Asia-Pacific Society for Immunodeficiencies (APSID).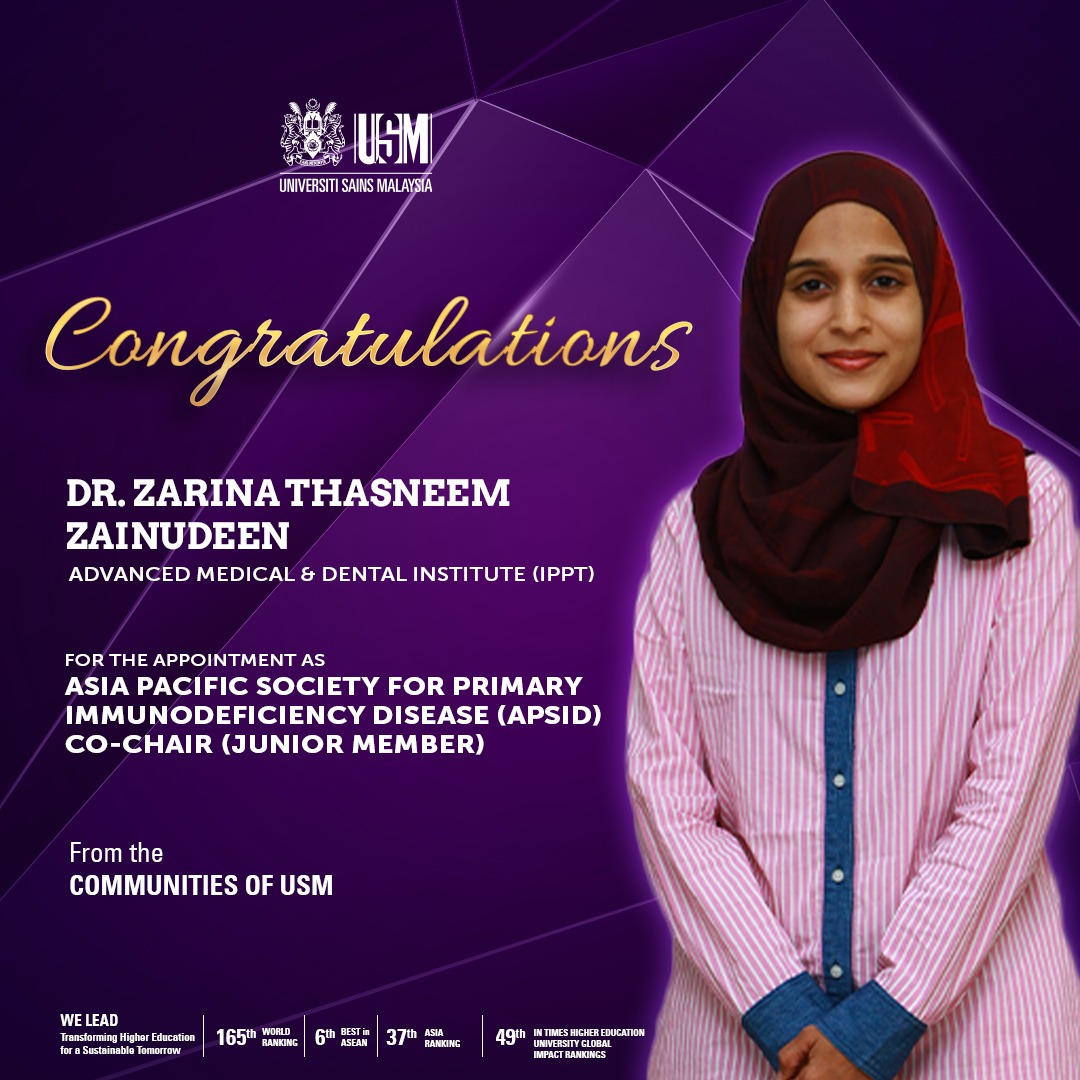 As an academic who lectures at the USM Advanced Medical and Dental Institute (IPPT) she said, such appointments would commonly come from a pool of physicians.
"I was thrilled to be among the scientists chosen to be part of the core of the working party (Junior Member) of APSID and hoped that I could bring about impactful contributions and benefits to USM and the society at large," she said when contacted recently.
Zarina also said, the appointment has provided an opportunity for her to build networks for collaboration and in the exchange of ideas and inputs on related matters through platforms on case study discussions, attachments and training as well as collaboration with members of APSID throughout the Asia-Pacific region.
Zarina added, she will represent the APSID Junior Member in Malaysia and she will also be actively involved as the next APSID Congress is scheduled to take place in Kuala Lumpur in 2022.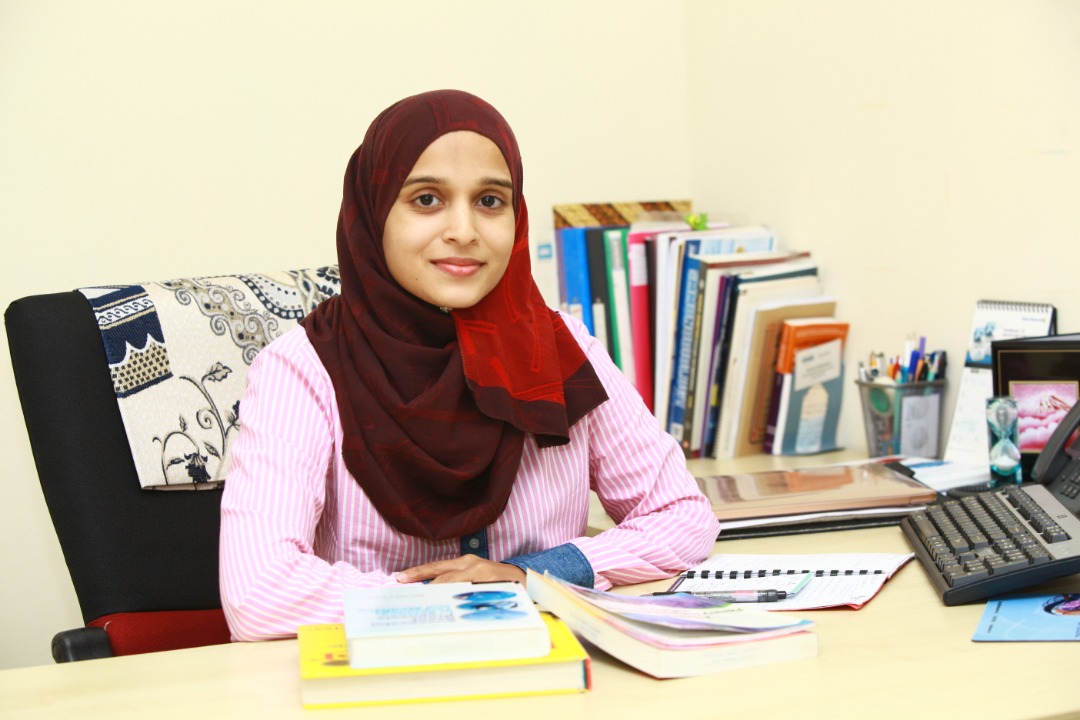 Meanwhile, APSID, which was inaugurated on April 2016, is a group of over 60 Asian paediatricians and scientists who are interested in the field of Primary Immunodeficiency.
Previously, they met in Osaka, Japan in April 2015 and pledged to establish the Asia-Pacific Society for Immunodeficiencies with a mission to care and cure patients with primary immunodeficiency (PID).
Beside being a platform to share their PID experiences so as to promote collaboration and education and improve PID management through an understanding of genetics and pathogenesis, APSID is also aimed to advocate and advance the care of PID patients through engagements with the government sector, patient organisations and the industry.
APSID also promotes networking with professional societies on immunology, infectious diseases or related disciplines in Asia-Pacific.
Translation: Mazlan Hanafi Basharudin