CONTINUING THE USM LEGACY OF MPPK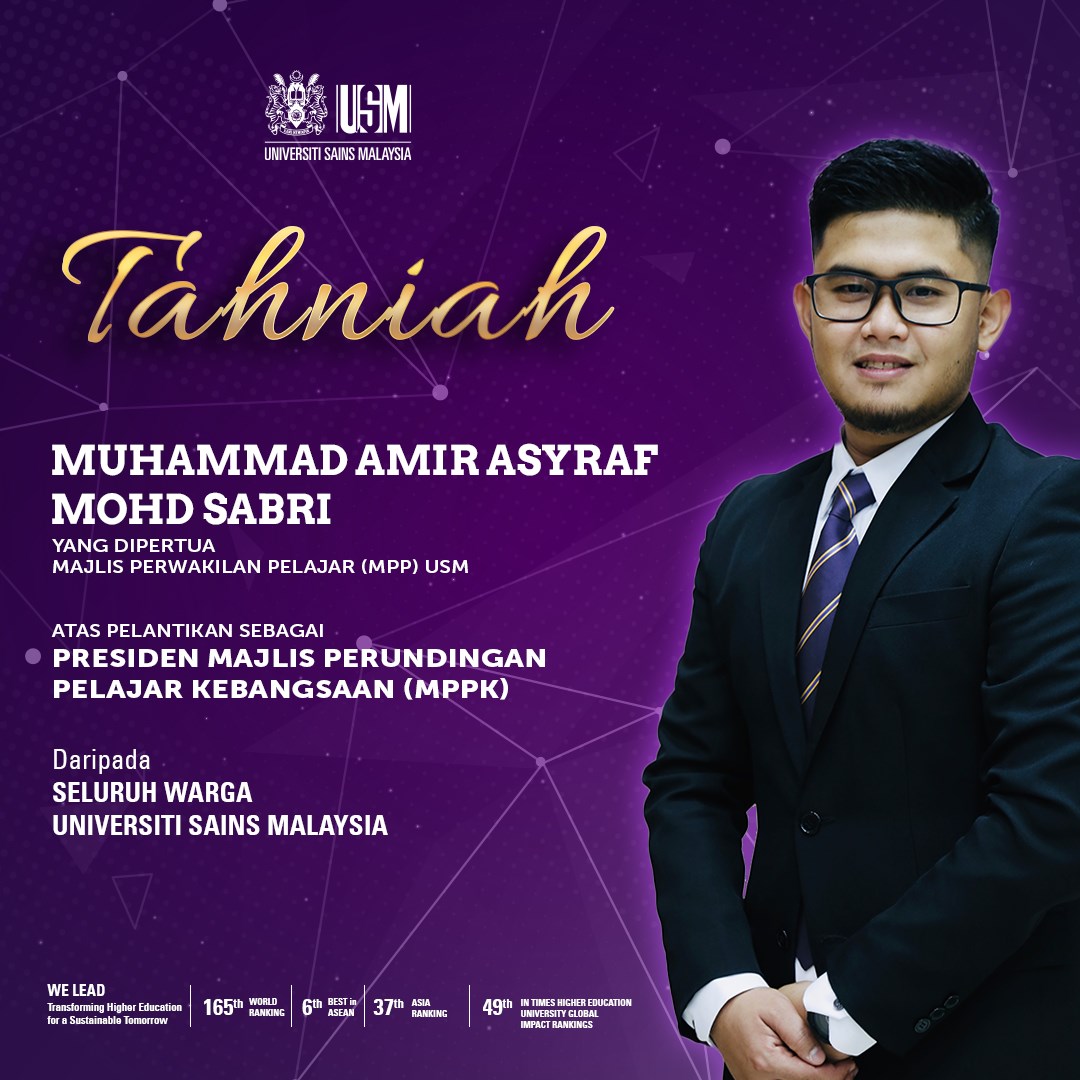 USM PENANG, 4 March 2020 – Student leaders from various higher educational institutions in the country recently gathered for the first meeting of the National Student Representatives Council (MPPK).
The students who convened comprised of members of the Student Representatives Council (MPP) from the respective public (UA) and private universities, polytechnics, community colleges and teacher training institutes (IPG).
An election was also held at the meeting, where a consensus was reached.
The President of Universiti Sains Malaysia Student Representatives Council (MPP USM), Muhammad Amir Asyraf bin Mohd Sabri was chosen as the President of MPPK.
This appointment has led to the MPP USM having its President being chosen for two consecutive years in a row.
Muhammad Amir Asyraf is identified to have the vision in reinstating the relevancy of MPPK, firstly by changing the name from MPPK to Malaysian Students' Union Council (DKMM).
DKMM will represent about 1.3 million students at the tertiary level, bringing their voice to the authorities concerned.
In addition, Amir Asyraf will also bring forward the Sustainable Development Goals (SDGs) agenda through the collaborations with those involved in the field.
He has embraced the leadership context throughout his life, as seen from this quote by Tom Peters which he lives by; "Leaders don't create followers. They create more leaders."
Text: Siti Hajar binti Bahar (General Secretary, USM Student Representatives Council, 2019/2020 Academic Session)