USM HBP WINS BIG AT 2019 PAM-ZSR ARCHITECTURE MEET!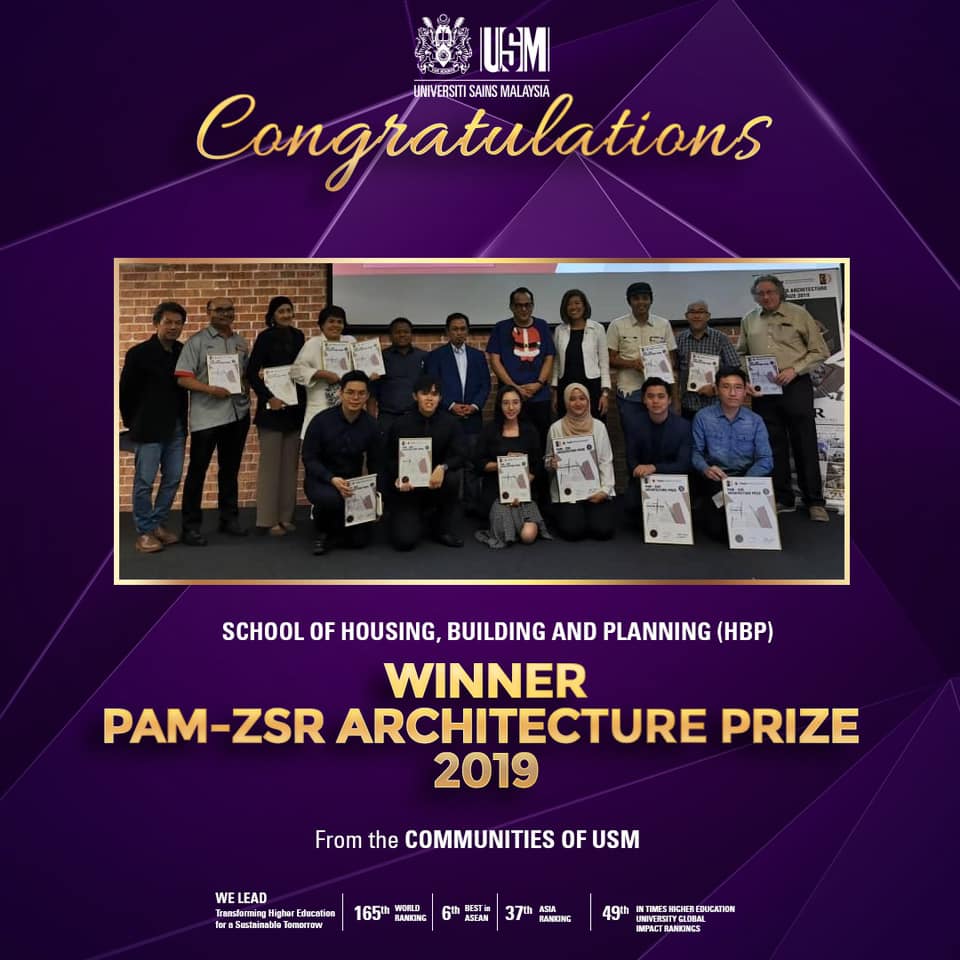 KUALA LUMPUR, 27 February 2020 – Universiti Sains Malaysia (USM) School of Housing, Building and Planning (HBP), with the motto 'Integrated Design Environmental Architecture' or IDEA, is continuously nurturing young architects who are mindful towards environmental issues such as global warming, climate change and sustainability.
This was clearly evident when several HBP students who took part in the recently concluded 2019 PAM-ZSR Architecture Prize competition, emerged victorious.
Muhamad Hisham Zainal Aznam was chosen as the winner.
Under the supervision of Dr. Nooriati Taib at HBP, his winning entry with the title: 'Ipoh Gateway, Tourist Information Centre and Architectural Heritage Museum, with the concept of "Reminiscing the Past" - The Tin Dredger' won the hearts of the jury, and he took home RM3,000 and a certificate as the winning prize.
As for the LAM PART II category, among the six finalists, the entry by Teh Xian Zhi with the title 'Lepu Alang Housing Project' won the prize and he took home RM5,000 and a certificate.
His supervisor, Dr. Mohd Hafizal Mohd Isa said that the project addresses local issues in communities, which could lead to improvements in the social well-being of the community in the proposed housing project.
First started in 2015, the objectives of the PAM-ZSR Architecture Prize are to recognize architectural education in Malaysia and to encourage students in the field to proceed to the next level of education, while also encouraging greater interaction and networking among architectural students in both public and private higher educational institutions in Malaysia.
Original text: HBP USM/Editing: Mazlan Hanafi Basharudin