DR. YANNY MARLINA IS ON HER WAY TO THE UK!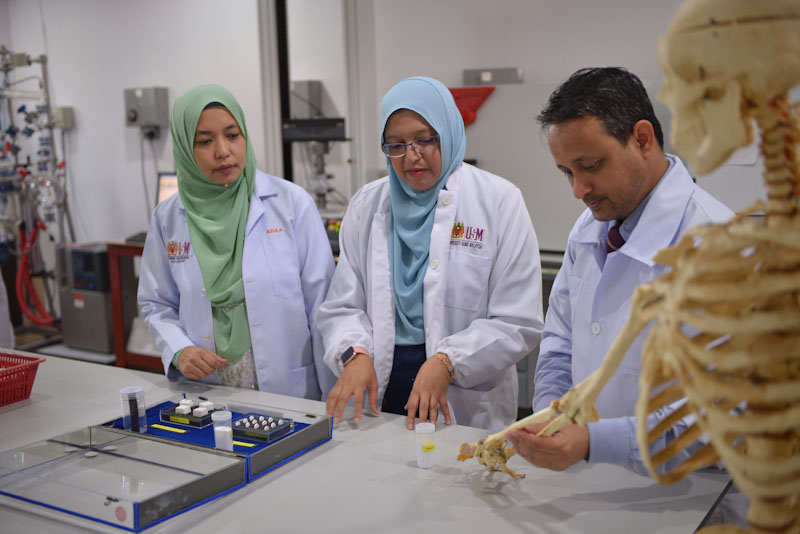 NIBONG TEBAL, December 2019 – A young lecturer from the School of Materials and Mineral Resources Engineering, Universiti Sains Malaysia (USM), Dr. Yanny Marlina Hj Baba Ismail, 33, is on her way to the United Kingdom (UK)!
Yanny was one of the five exceptional young Malaysians who received the prestigious Merdeka Award Grant for International Attachment 2019 to pursue their research in their respective fields.
She will undergo her attachment at the Nottingham Trent University (NTU), UK to continue with her research on advanced materials that can accelerate bone healing process.
She is currently part of the Biomaterials team, which includes Professor Dr. Ahmad Fauzi Mohd Noor, Professor Dr. Mariatti Jaafar and Dr. Khairul Anuar Shariff with 5 postgraduates (3 PhD and 1 MSc active students and 1 soon-to-graduate MSc student).
Other USM experts involved in the research are Assoc. Prof. Dr. Badrul Hisham Yahaya and Dr. Siti Mardhiana Mohamad from the Regenerative Cluster at USM Advanced Medical and Dental Institute (IPPT) as well as Assoc. Prof. Dr. Nurul Asma Abdullah from the USM School of Health Sciences.
At the same time, she is partnering with Dr. Yvonne Reinwald, a Senior Lecturer in Biomedical Engineering from the School of Science & Technology at Nottingham Trent University (NTU), UK.
Reinwald was a recipient of the Robert Brown Early Stage Investigator Award of the Tissue and Cell Engineering Society in 2016. She works with the Tissue Engineering Team at NTU and would be the host for Yanny during the latter's 3 month's stint there from June to September 2020.
When met during a brief interview session, Yanni said her research would focus on smart material – a synthetic ceramic material that, when combined with collagen, mimics our native bone composition and architecture, and can help speed up new bone growth.
"She said that normally it will take 3-6 months for bone defects to heal, but it depends on many factors such as defect size and location, severity of defect, age and health conditions of an individual.
"People suffering from bone fracture will be able to recover quickly using the smart material that is fabricated in-house.
"Furthermore, since it can be fabricated in-house, it is a potentially affordable option for patients especially those from the bottom billion, and this would bring greater improvement to the lives of the patients," she added.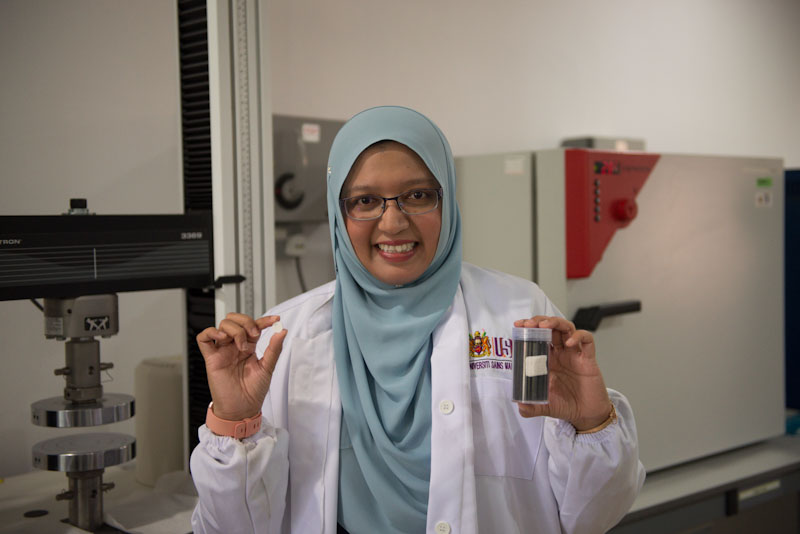 Yanny received her Grant certificate from the Sultan of Perak Darul Ridzuan and Royal Patron of the Merdeka Award Trust, His Royal Highness Sultan Nazrin Muizzuddin Shah Ibni Almarhum Sultan Azlan Muhibbuddin Shah Al-Maghfur-Lah, at the announcement ceremony held in August in Kuala Lumpur.
Since its inception in 2012, a total of 19 young Malaysians have been selected for the Merdeka Award Grant with 14 of them having completed their international attachments todate.
The Merdeka Grant Award is designed to allow qualified and deserving Malaysians, between the ages 22-35 to engage in short-term collaborative projects/programmes of up to three months, at an internationally-recognised host institution in selected disciplines (education, arts, sports, community/social work, environment, health, science and technology).
The attachment aims to help the recipient build on his or her expertise by undergoing a learning experience in an institution or organisation of international repute, and improving the Grantee's body of work and achievements.
The end goal is to promote thought leadership and innovation, foster a culture of excellence and encourage a world-view.
Text: Tan Ewe Hoe