RINTIS DESIGN SHOWCASE: THERE'S ALWAYS MORE TO SEE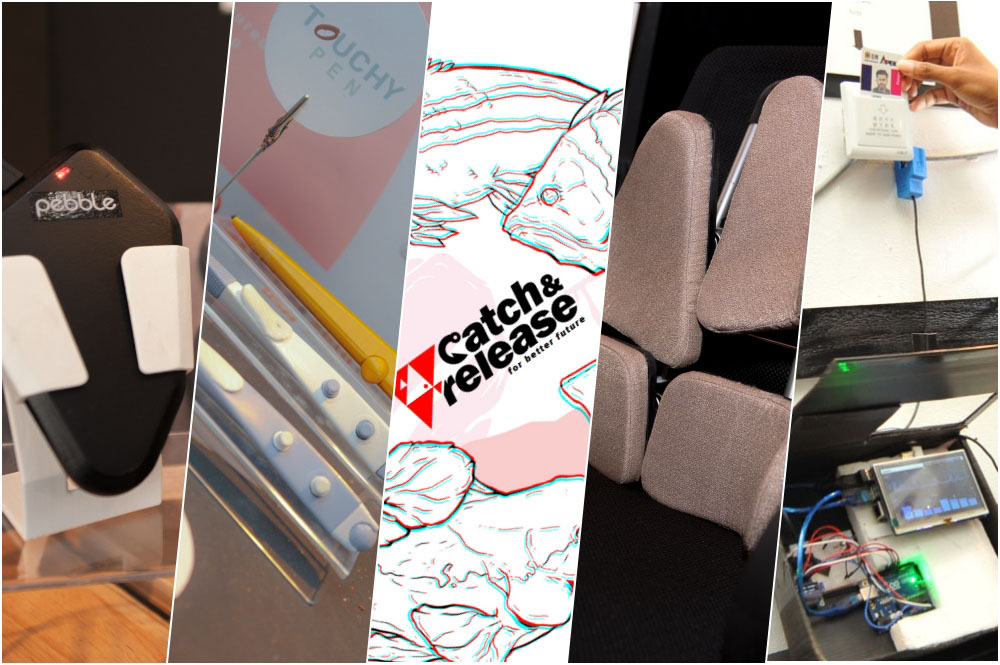 What you see is what you get, or so they say.
Come over to the RINTIS by Design Showcase, from the 8-13 December 2019, and there'll be more than just a feast for your eyes!
In its 13th edition this year, the RINTIS (Research & Innovation Towards Integration & Sustainability) exhibition highlights the creativity, teamwork and soft skills of final-year students from the Universiti Sains Malaysia (USM) School of the Arts.
Final-year students from the Communication Graphic, New Media Design and Technology and Product Design departments will be highlighting each of their designs this time around.
This year's edition would present 93 design ideas based on 5 concepts, namely Children and Education with Compassion; Innernet Waves; Connecting People, Culture and Tradition; Awesome Urban Living and Lifestyle; and Nature, Sustainability and Wellness.
We managed to take a peek of some of the students' designs: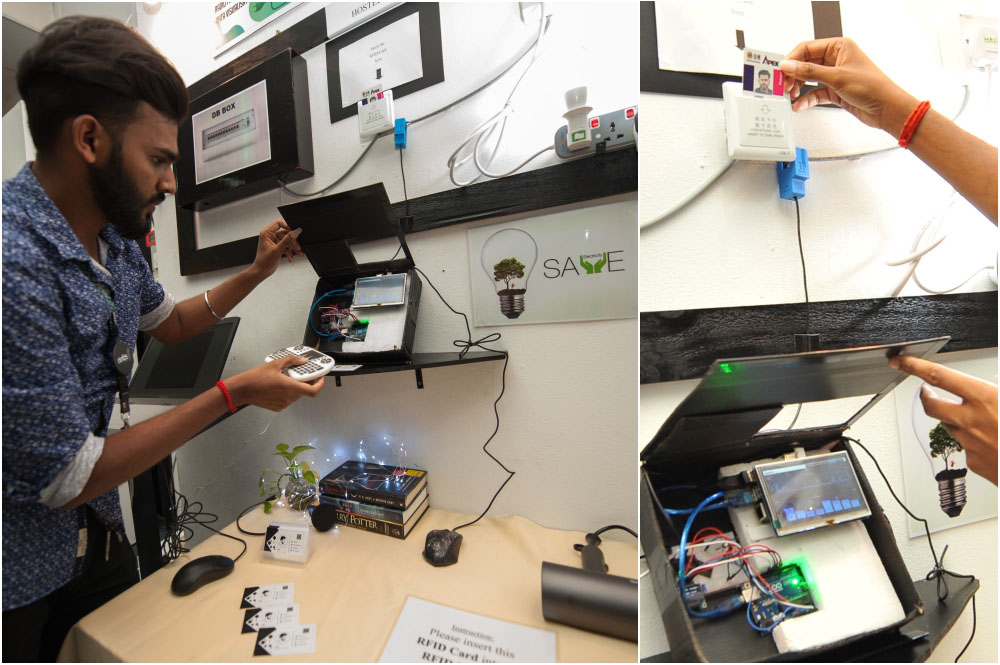 Jagen a/l Thana Rajan [New Media Design & Technology: Sub theme - Awesome Urban Living and Lifestyle] presented his product which manages and monitors electricity usage through an RFID and data visualisation system, making use of the Internet of Things (IoT). This could assist in reducing risk of electricity grid disruption and enhance energy reliability at homes, hostels, hospitals, laboratories and other establishments. His inspiration came through what he had studied previously for his diploma (Computer Technology & Electronic Engineering) and now realised in his final-year undergraduate project.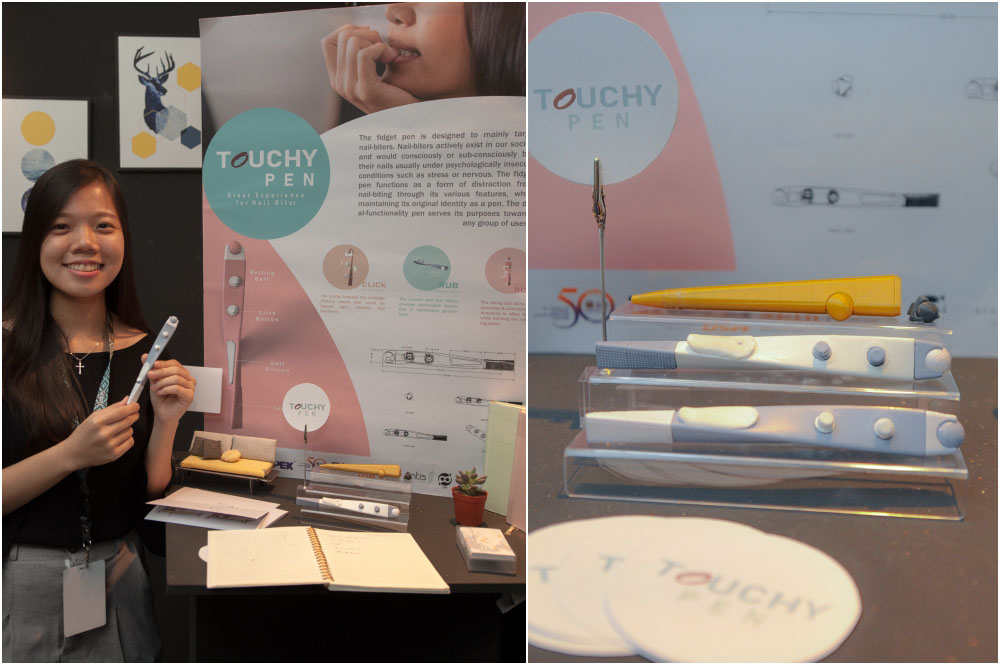 Next is by Ong Zhi Ying [Product Design: Nature, Sustainability and Wellness], whose idea is the fidget pen, deals with individuals who have feelings of anxiety and tend to bite their nails. These nail-biters have a psychological condition, as the fidget pen would be used to distract them from their habit, aside from its main function as a pen. Being a nail-biter herself, she managed to get rid of the habit when she was designing this product for her final year project. With the changed behaviour, she is now happier and is more focused.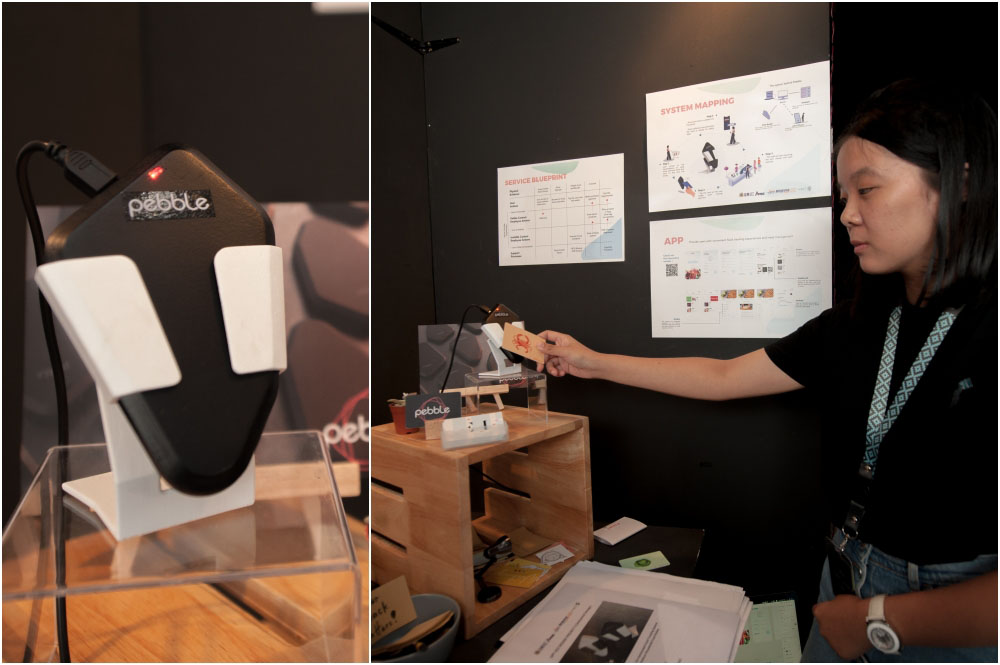 The third product, by Chuah Ee Hua [Product Design: Nature, Sustainability and Wellness], looks at how food stored at home can be avoided from being wasted. The product, known as 'Pebble,' connects to the Internet of Things (IoT) to track food purchased from stores and identifies their expiry dates. It will remind the consumer when the product approaches its expiry date. Information will then be sent to the consumer utilising an apps that could be downloaded.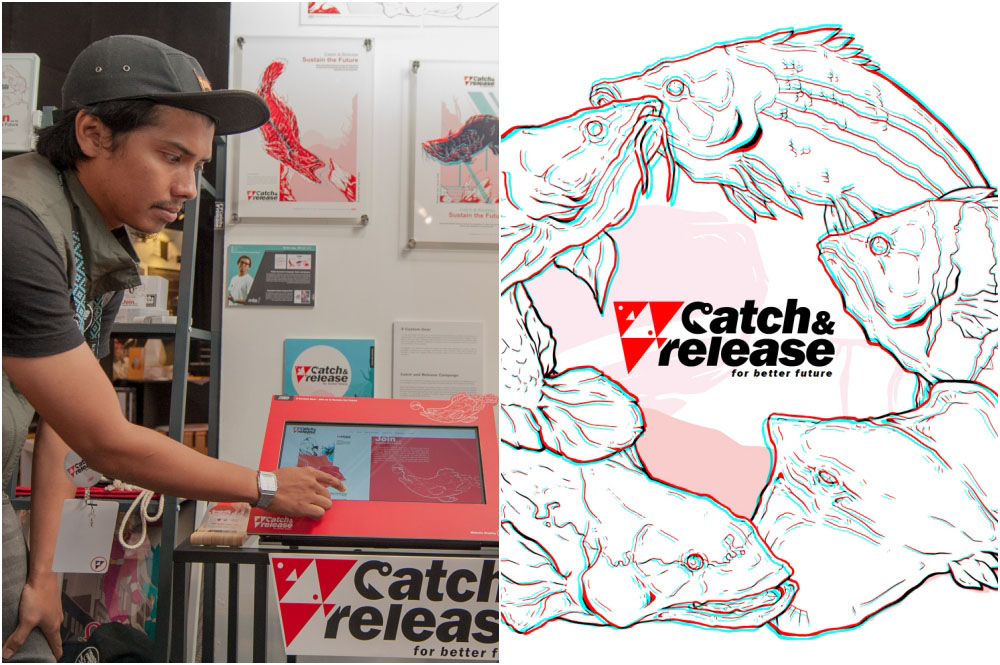 Next on the list is by Megat Nurhayatuddin bin Megat Hasnan [Graphic Design & Communication: Awesome Urban Living and Lifestyle]. His 'Catch & Release' idea makes use of the angling hobby to promote awareness and sustainability of fish species. Targeted towards outdoor lovers and fishing enthusiasts especially among the young adults, his product identifies what type of fish that is caught, whether it's an endangered type, and should be released back into the water. Inspired by what Japanese anglers have done, he hopes to preserve the fish population while still be able to promote fishing as a hobby.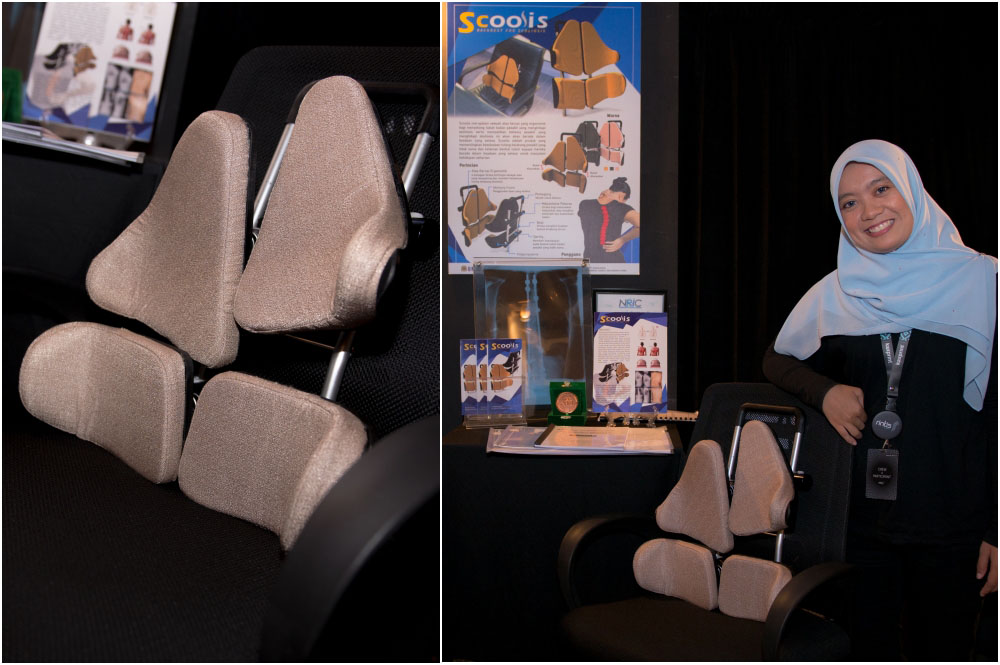 A product by Nazratul Nadiah binti Samsuddin [Product Design: Nature, Sustainability and Wellness] was inspired by her personal experience. Known as 'Scoolis', it adapts the common chair with flexible foam pads to support adults with back problems, more so for those suffering from scoliosis. The product is hoped to ease the back pain for the users, while still being able to perform at work. She was also the winner of a Bronze medal for a related product in the National Research and Innovation Competition (NRIC) held in April this year.
'Design is where science and art break even', there is a saying that can be seen on the wall of the School of the Arts. The RINTIS exhibition testifies to this, with the fresh ideas coming from the young, creative minds.
Even the USM Vice-Chancellor, Professor Dr. Faisal Rafiq Mahamd Adikan suggested that it should be extended to other fields of study, when he visited the exhibition earlier.
When you can have a product that looks good, works well, is not costly and can be easily carried or moved around, then you can say that it is all about good design.
That is what RINTIS is all about.