USM, OSAKA UNIVERSITY BRIDGING IDEAS AND EXPERTISE THROUGH JOINT COLLOQUIUM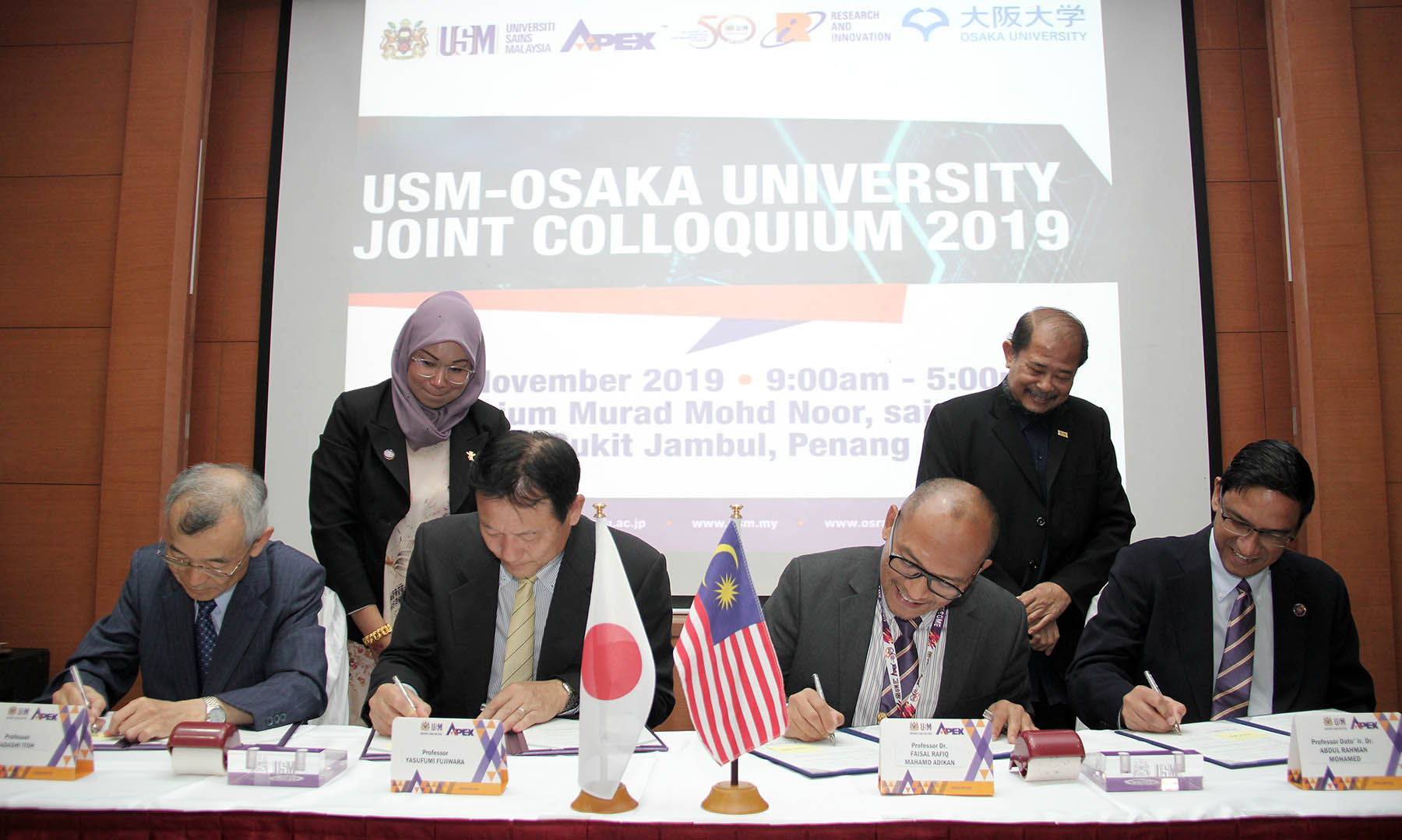 BUKIT JAMBUL, PENANG, 2 December 2019 – Universiti Sains Malaysia (USM) and Osaka University long-standing strategic partnership that started in 2006, recently achieved another milestone with the success of a three-day joint colloquium.
With the theme 'Strategizing Partnership for Smarter Collaboration', the colloquium is in line with the intent of both universities, which is to continue developing the cooperation in promoting and enhancing education and academic research activities.
The USM Vice-Chancellor, Professor Dr. Faisal Rafiq Mahamd Adikan said, the partnership between USM and Osaka University has been essential to both institutions, leading to and serving as a platform for joint learning, research and in the sharing of best practices and experience.
"I am delighted to note that the collaboration with Osaka University has allowed for the development of talent and expertise, as well as the transfer of knowledge made possible through many joint academic and research programmes between the two universities," he said in his speech during the opening ceremony held at the sains@usm here recently.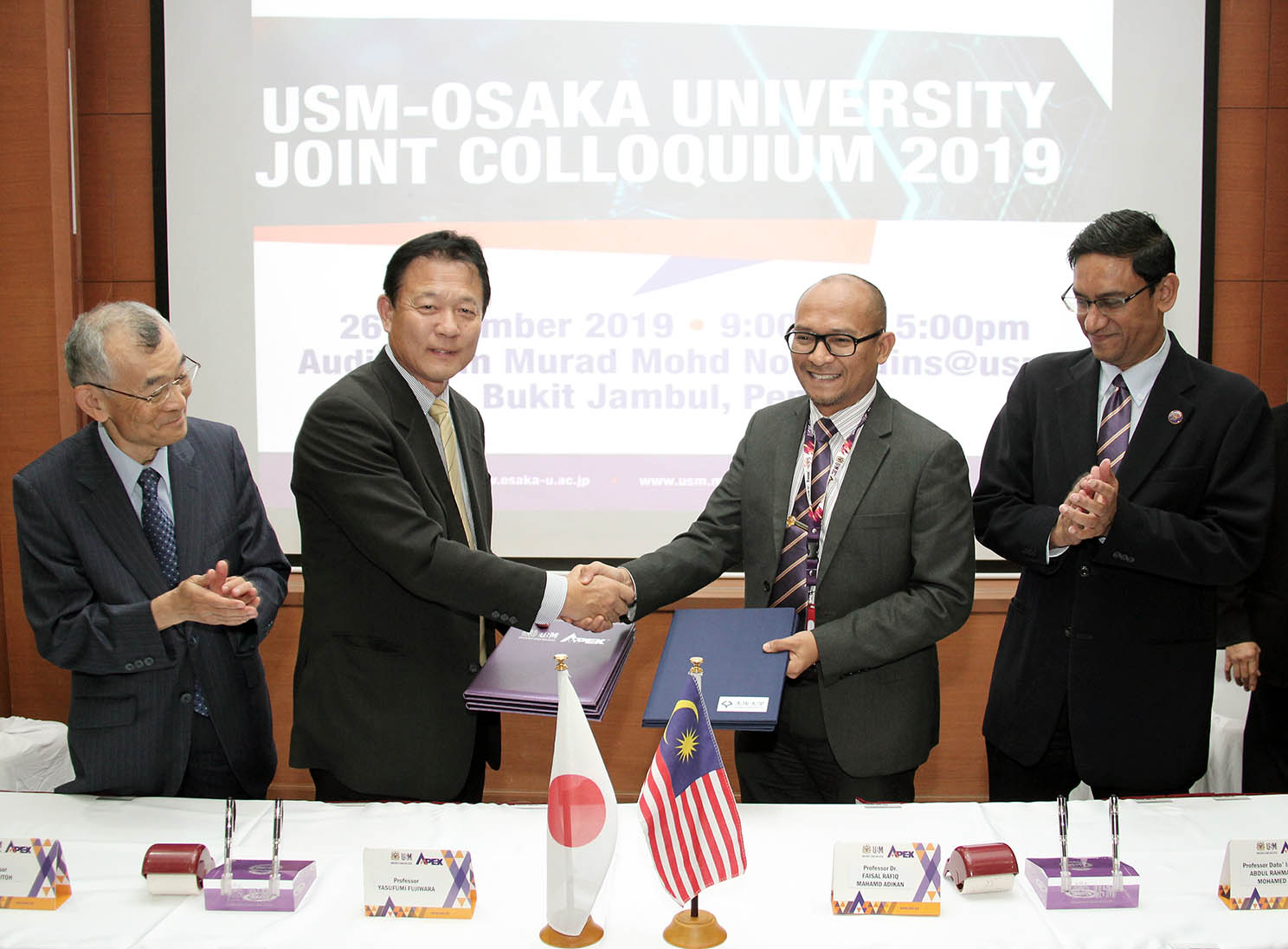 Apart from the colloquium, the cooperation with Osaka University also made its mark with the signing of another Memorandum of Understanding (MoU), to signify a continuation in the cooperation between both parties.
The MoU was signed by Faisal Rafiq, who represented USM, while Osaka University was represented by their Director, Institute for NanoScience Design, Division of Materials and Manufacturing Science, Graduate School of Engineering, Professor Dr. Yasufumi Fujiwara.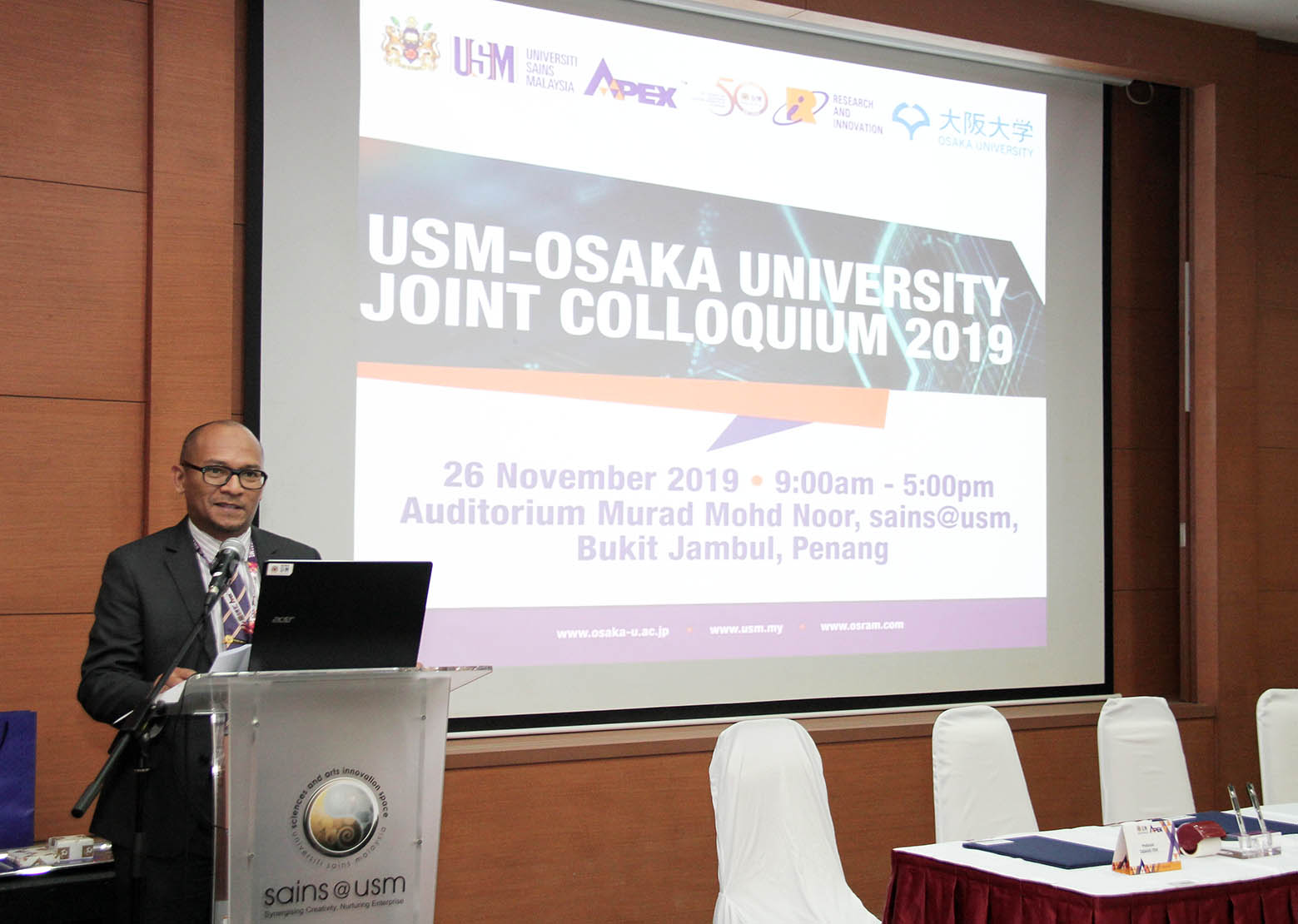 Referring to the collaborations, Faisal Rafiq strongly believes that such programmes will create an avenue for the lecturers and students to not only explore new learning experiences and to engage with the experts, but also to be able to learn and understand a different culture through opportunities like this.
"USM is a higher learning institution that is committed towards creating holistic individuals in terms of knowledge and character. Without a doubt, partnerships such as this not only bridges the education and research gaps but also creates a learning opportunity on the awareness and importance of mutual respect and understanding of the (different) cultures," he said.
USM Deputy Vice-Chancellor Research and Innovation, Professor Dato' Ir. Dr. Abdul Rahman Mohamed and the Osaka University Vice-Director of Institute for NanoScience Design, Professor Dr. Tadashi Itoh were also present to witness the occasion.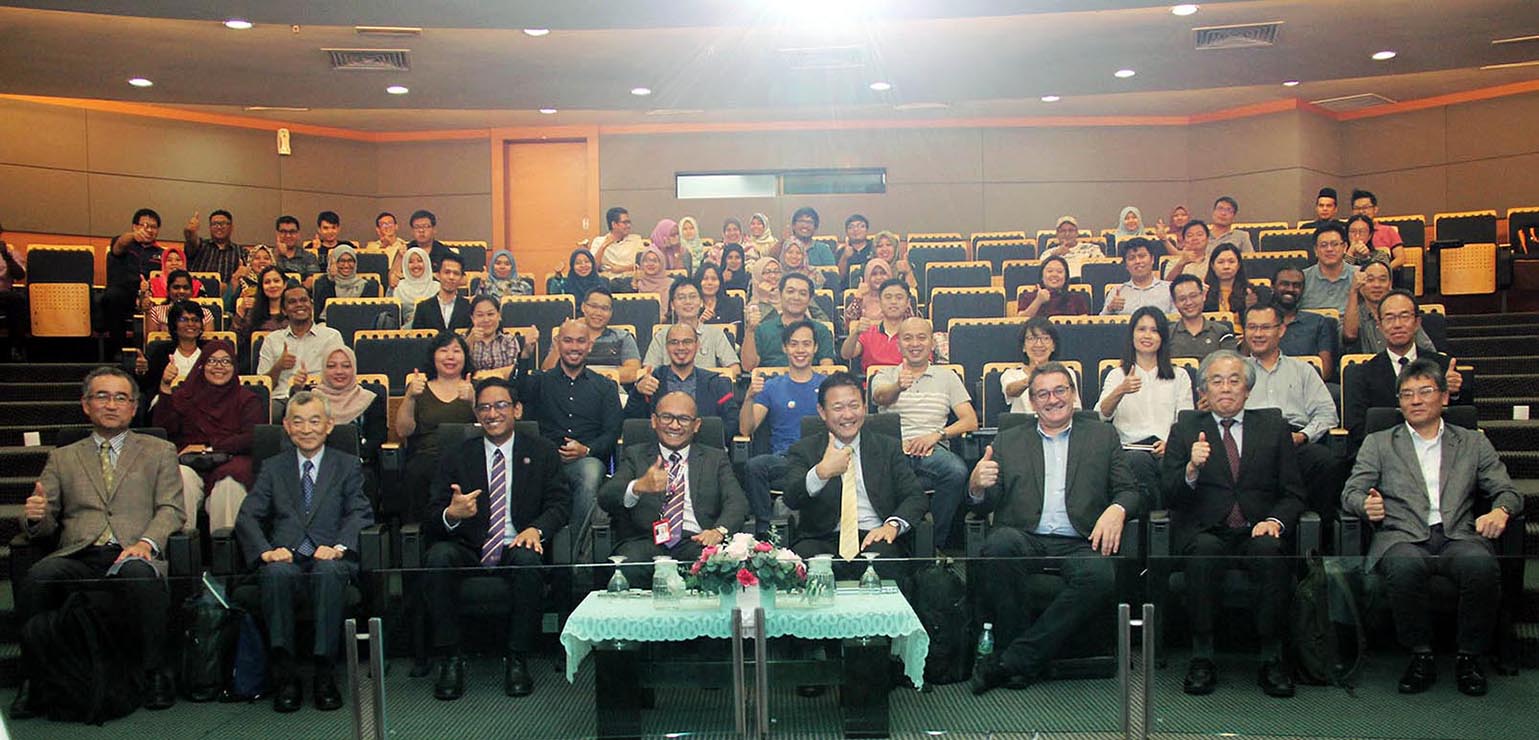 The programme saw the participation of various partners and collaborators from the industry, heads of departments, students and visitors.
Text: Marziana Mohamed Alias