PROF. MD. ROSLAN APPOINTED AS FIRST USM DVC FOR SUSTAINABILITY AND INSTITUTIONAL DEVELOPMENT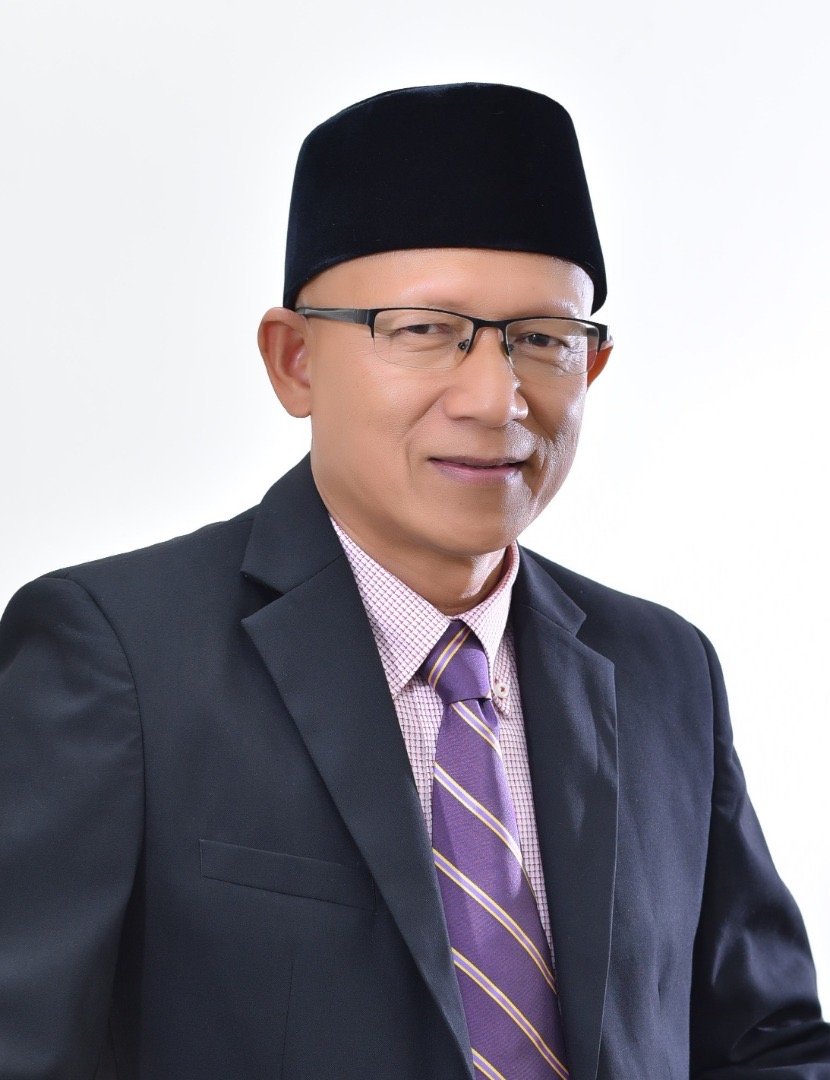 PENANG, 1 December 2019 – Professor Dr. Md. Roslan Hashim has been appointed as the first Universiti Sains Malaysia (USM) Deputy Vice-Chancellor (Sustainability and Institutional Development/SID) for three years effective from 1 December 2019 until 30 November 2022 through the Ministry of Education, Malaysia.
Md. Roslan, 54, who hails from Kubang Pasu, Kedah is a Professor at the School of Physics, and his area of specialty and focus in research is in Nano Optoelectronics in Semiconductor Materials.
He obtained his Bachelor's Degree in Physics (Honours) in 1989 at USM and due to his deep interest in Physics, he continued his studies and graduated with a Master's Degree in Spectroscopy in 1992 from USM. He proceeded further with his studies, graduating with a PhD in the field of Microelectronics from University of Southampton, United Kingdom in 1997.
Upon returning from the UK in 1997, he began his career in USM as a lecturer at the School of Physics.
His academic career include being appointed as the Programme Chairperson for Applied Physics (8 years) and Engineering Physics (5 years) between 2000 until 2013, and as a teaching staff in advanced courses (continuing education) offered by the School to those working in industries from 1998-2008.
He has served at USM for the past 22 years, and was one of the pioneers responsible for setting up a RM22 million nano-optoelectronic research lab in 2000. He was also a recipient of several awards including the Graduate Scholarship for PhD from USM, Excellent Performance Award and Merits Award.
As an academic, he has supervised more than 25 USM postgraduates locally and from abroad, both at the Master's and Doctoral levels, and had succeeded in securing various research grants at the national and institutional levels, in addition to publishing more than 130 research papers in journals and for national and international proceedings.
He had served as a Visiting Researcher JSPS in Tohuku University Japan and Seoul National University, Cheju Island Korea, in October 1999.His other appointments included as a Visiting Scientist under the Asian Development Bank, in Serpong Indonesia (2001); a Visiting Researcher at the University of New South Wales, Australia (February 2008); a Visiting Scientist at the University of Lorraine Nancy, France (August 2015); a Visiting Professor at the King Abdul Aziz University of Science and Technology (KAUST), Saudi Arabia (April 2017); and as a guest speaker to the Ninth International Petra School of Physics Amman Jordan (October 2018).
He has also served as an IRPA Grant Evaluator and Industrial Grant Scheme (IGS) MOSTI 2002-2009.
He has been frequently invited to be a reviewer for high-impact international indexed journals. Locally, he has sat on more than 20 committees under the Ministry of Science, Technology and Innovation (MOSTI) to assess grants under Industrial Funds.
Md. Roslan is also a social activist who has been involved in various humanitarian efforts, be they at the local or international levels. Over the years, Md Roslan has been actively involved in voluntary works that impacted USM community, the Malaysian society and the international community at large.
Some of his involvements in volunteer work included being the Chairman of MyCare Penang for 12 years in moving volunteers to help underprivileged people in 22 countries around the world. He also headed the Penang NGO Coalitions for 5 years (2002-2007) as the spokesperson and advocator for Muslim causes in Penang.
He had been on humanitarian aid missions for tsunami victims, refugees and earthquake victims, and involved in activities promoting religious understanding, education, science and in providing training and motivational talks to different community groups.
A keen believer in practicing a healthy lifestyle, he believes in eating good and healthy foods and doing proper exercises. He is actively campaigning and promoting them through various means. In life, he goes by the sayings of Prophet Muhammad: Let Your Life be Most Beneficial to Mankind.
When reached through WhatsApp, Md. Roslan expressed his gratefulness and is thankful to the Ministry of Education Malaysia and the USM top management in providing the opportunity and entrusted him with the responsibility, which is a truly challenging portfolio for him to serve under.
"I truly hope to move together with the top management and the USM community to drive the university further towards excellence, in line with the vision and mission of USM," he said.
The Minister of Education Malaysia, YB Dr. Maszlee Malik, in the appointment letter issued, also congratulated Md. Roslan on his appointment and hope that he could serve with excellence to the university in his capacity as the DVC of SID.
Text: Mazlan Hanafi Basharudin