USM ROVER SCOUT MAKES UNIVERSITY PROUD FOR RECEIVING OUTSTANDING INTERNATIONAL AWARDS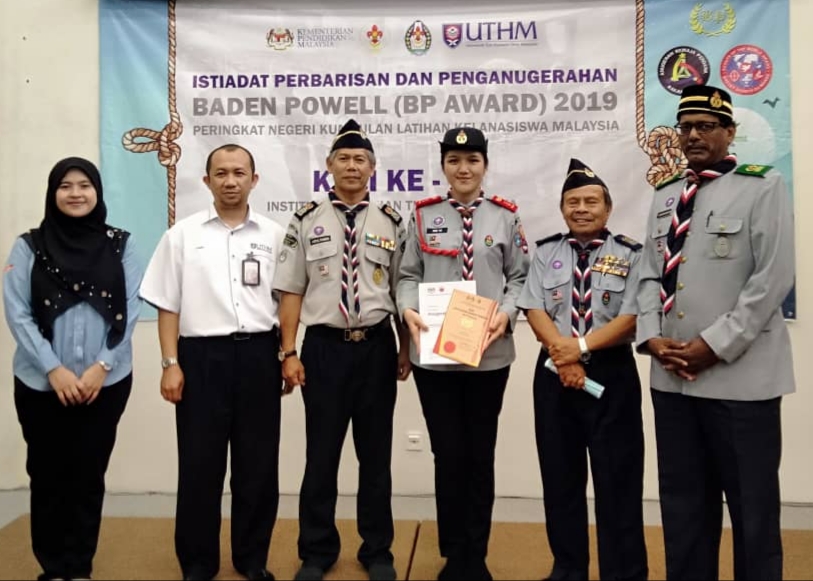 USM PENANG, 24 November 2019 – Universiti Sains Malaysia (USM) has its name once again being proudly mentioned on the external platform when our Arts student, Teoh Wei Ni from Sabah bagged home three outstanding international awards for her active participation in scouting.
Teoh received a bronze for The Duke of Edinburgh's International Award (Anugerah Remaja Perdana Rakan Muda) back in May 2019. The Duke of Edinburgh's International Award is an award that recognises an achievement by youths globally for young people between the age of 14 to 24.
Teoh's dedication in the scouts movement was again recognised with her receiving a silver award for the similar The Duke of Edinburgh's International Award in Universiti Tun Hussein Onn Malaysia (UTHM) yesterday.
Both awards were presented to Teoh by the Ministry of Youth and Sports Malaysia to acknowledge her excellent participation.
Besides, Teoh also received the Baden-Powell Award presented by the Scouts Association of Malaysia in February 2019. This award was gifted to Teoh for her exemplary leadership skills and successful attendance at the Rover Training Programme (Program Latihan Pengakap Kelana).
Being 23 this year and as a final-year student at the USM School of the Arts majoring in fine arts, Teoh finds an excellent balance between her studies and scouting.
She never procrastinates her work if she can get it done immediately. With that habit and discipline practiced, she has more time for her studies and her passion, scouting. Also, the support and assistance from her dear lecturers and peers are keeping her going too.
When asked on the reasons behind her choice of scouting, Teoh humbly said, "Scouting is a place that I can build my confidence level and learn to pick up my responsibility."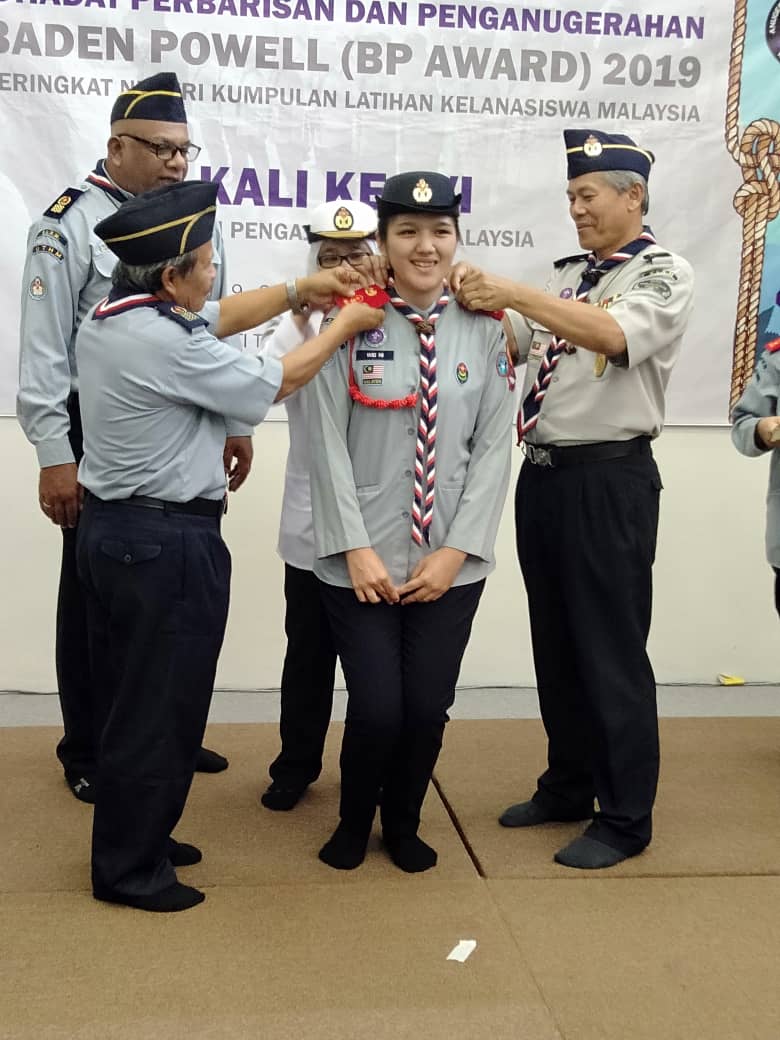 "I love scouting as it is also a place that allows me to mingle with people from all over the world and we treat each other like siblings. Just like how people would always say 'Once a scout, always a scout'," she added.
With her active involvement in the USM Malaysian University Rover Training Group, Teoh deserves these awards.
She received her outstanding awards from Tuan Haji Ishak Mohd Jonid, the Deputy Chief Commissioner of National Rovers (Timbalan Ketua Pesuruhjaya Pengakap Negara) and Associate Professor Dr. Abdul Rashid Mohamad from the USM School of Educational Studies.