CSICE 2019 SYNERGIZING BETWEEN INDUSTRY 4.0 AND SOCIETY 5.0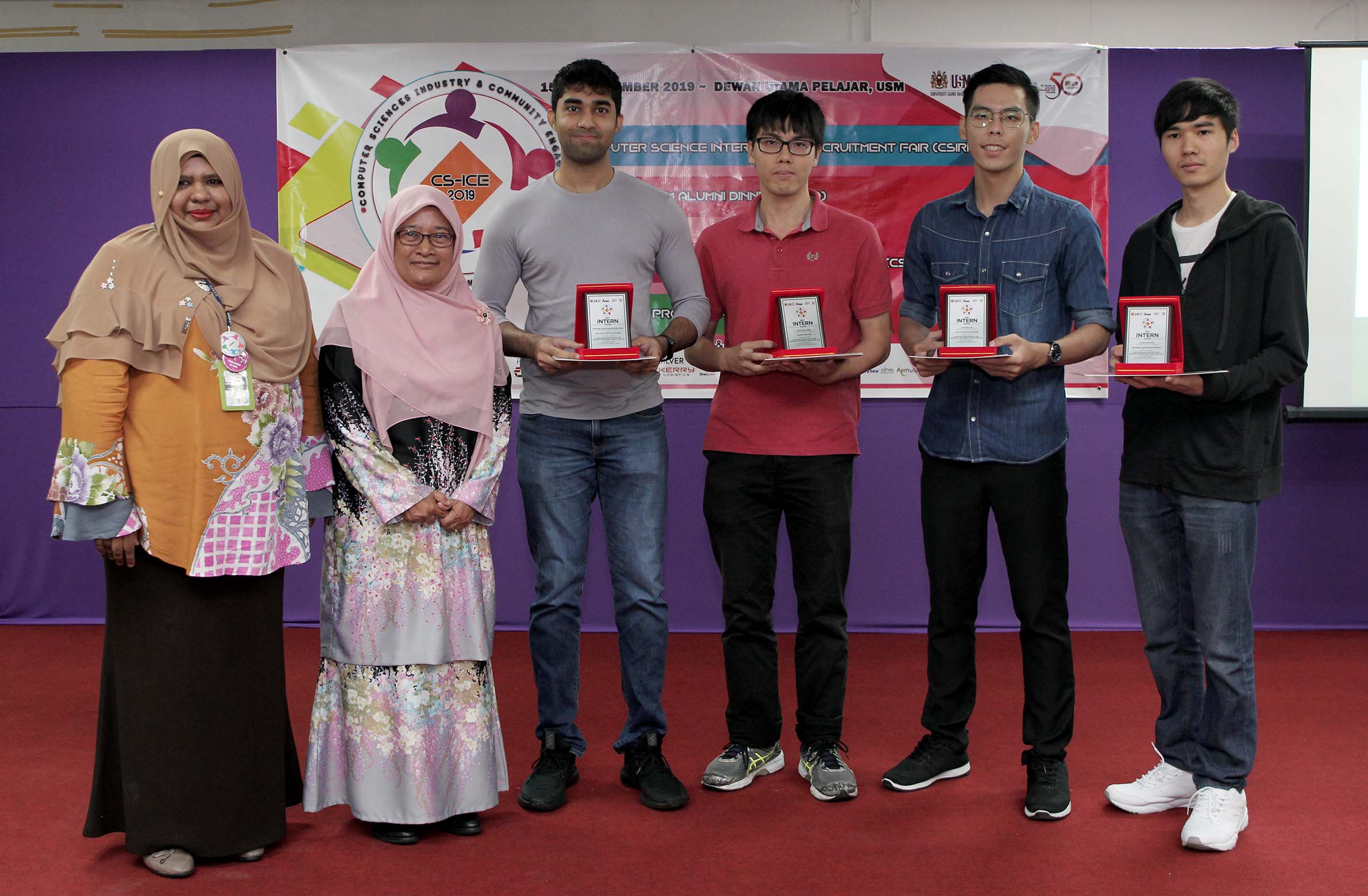 USM PENANG, 18 November 2019 – Holding the Computer Sciences Industry and Community Engagement Week (CSICE) 2019 is timely especially with the current revolution of Industry 4.0, where the focus is shifting from accelerating machines to humanising machines i.e. making machines act more like humans.
This was stated by the Universiti Sains Malaysia (USM) Director of Community Network, Division of Industry and Community Network (BJIM), Syed Yusof Syed Kechik who represented the USM Deputy Vice-Chancellor Research and Innovation in officiating the opening ceremony of CSICE 2019, held here recently.
He added, "Such rapid technological advancements could lead to humans losing their core values, which would require the need to balance the requirements of Industry 4.0 with Society 5.0."
"Thus CSICE 2019 can be seen as the bridge in creating a harmonious synergy between these two concepts," he said, in applauding the efforts of the organiser, the School of Computer Sciences (SCS), for a job well done.
The Dean of SCS, Professor Rosni Abdullah, meanwhile highlighted that with 85 percent of learning happening on the job, universities need to develop stronger relationships with their industry partners who are willing to put in the effort to train the next generation of employees through real industry experiences.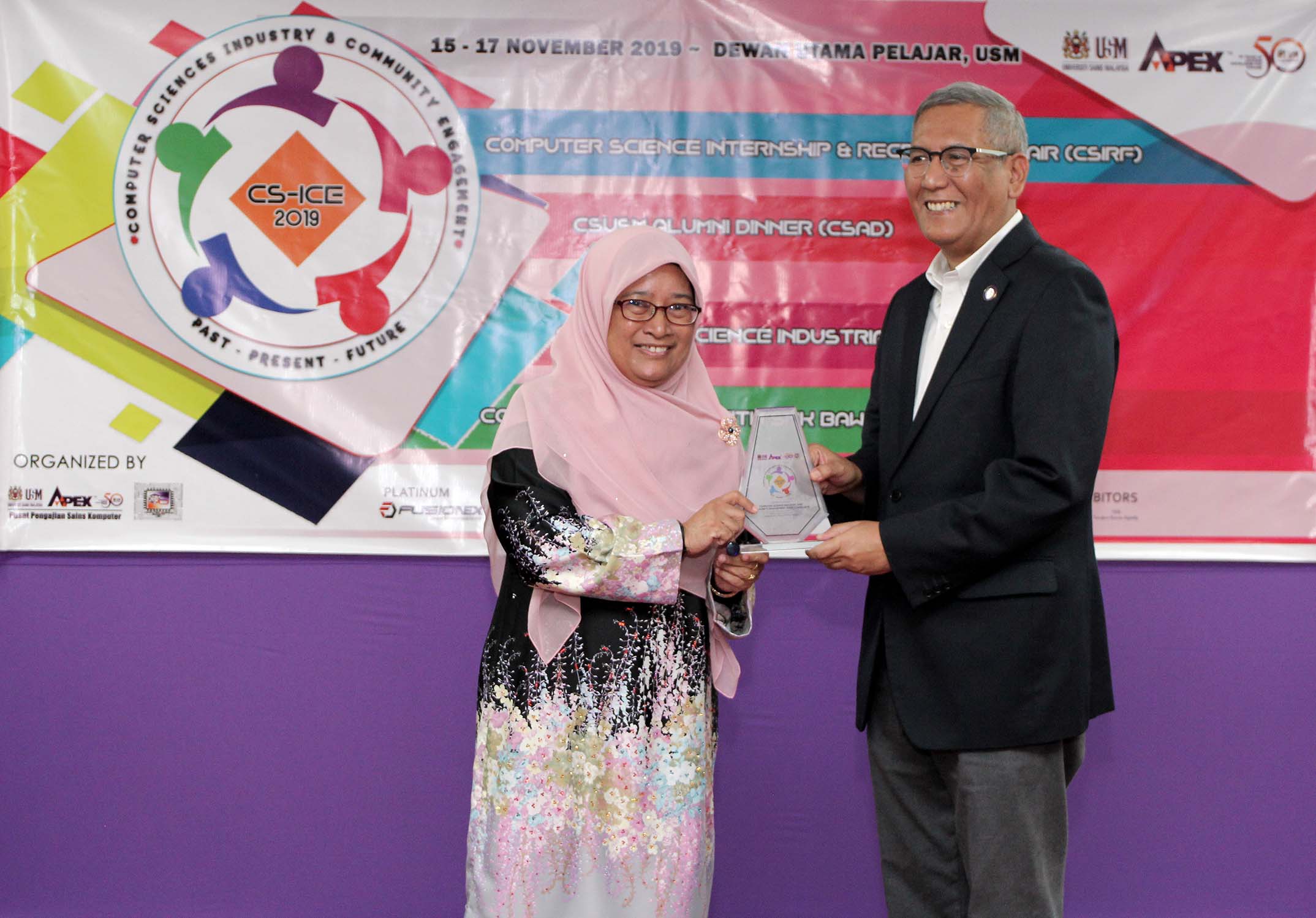 The Programme Chair, Dr. Nurul Hashimah Ahamed Hassain Malim said that 11 companies were involved as sponsors and exhibitors at the event.
"Most of these companies have been both active collaborators and employers with SCS especially Fusionex Corporation Sdn. Bhd. which has been the on-going partner for almost a decade and was the platinum sponsor for CSICE 2019," she said.
Mr. William Teo who represented the CEO of Fusionex Corporation Sdn. Bhd., described in his speech that USM, being one of the oldest and most prestigious university in Malaysia, has a Computer Sciences (CS) faculty that continues to be among the best in the field.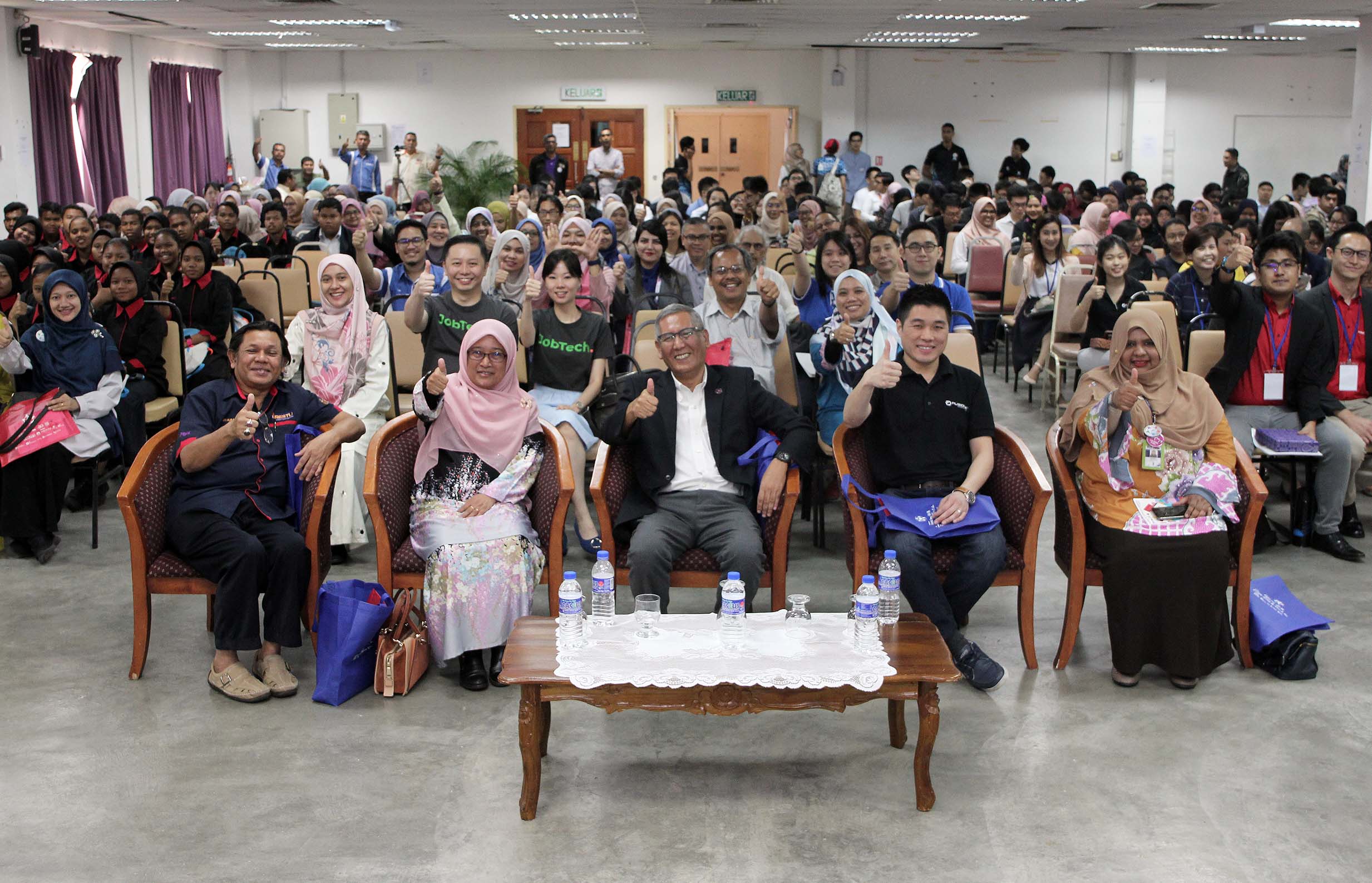 "Fusionex has supported SCS throughout the decade, through a partnership in the exchange of ideas and in the organisation of events to ensure that the students would be better prepared before they step into the working environment and society.
"Additionally, Fusionex has also allowed the SCS students to experience what is expected in the industry and getting a practical industrial experience which embeds the company's positive working beliefs," he said.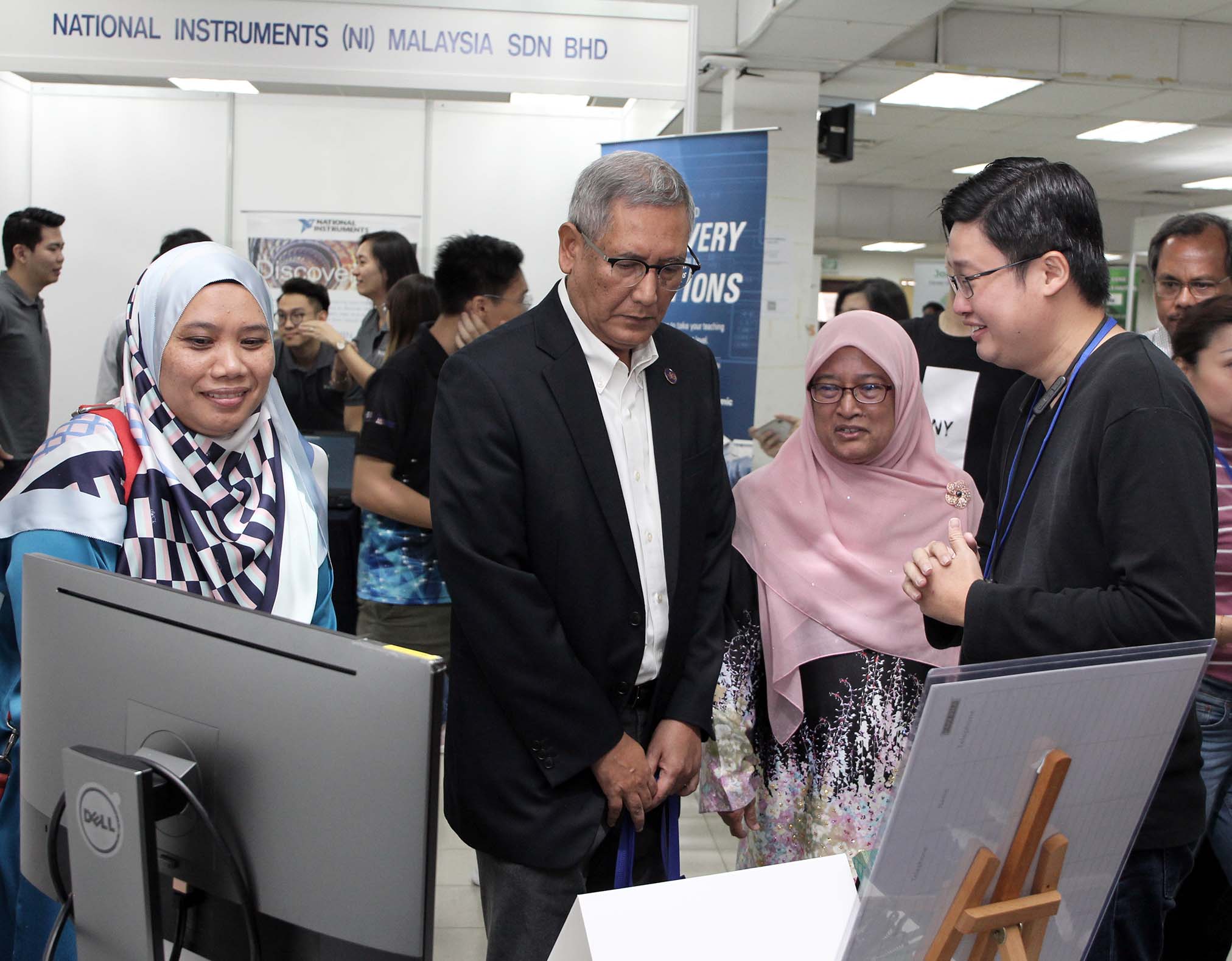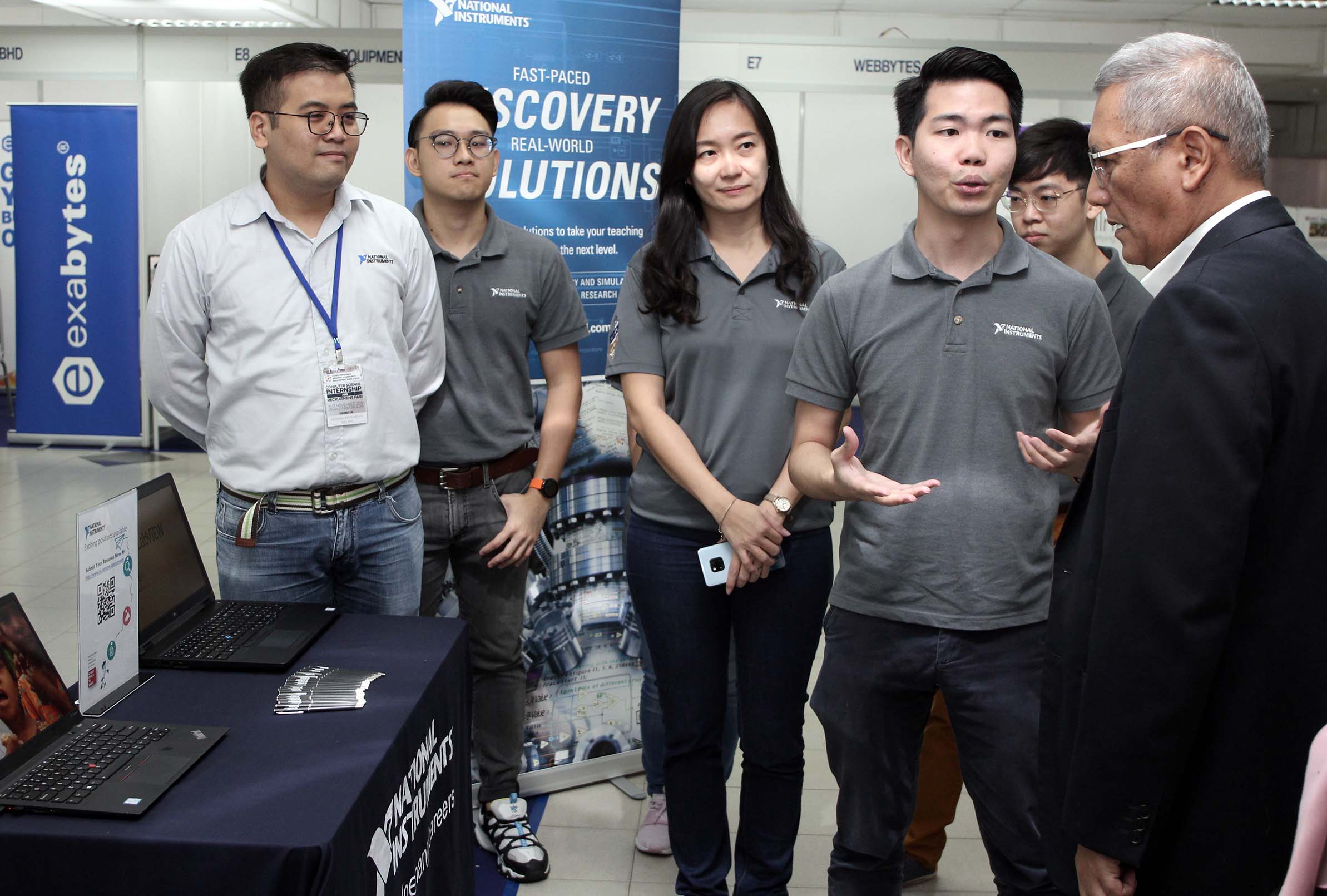 Apart from Fusionex Corporation Sdn. Bhd, other companies that were involved in the 3-day programme included Hilti Asia IT Services Sdn. Bhd.; Huawei Technologies (Malaysia) Sdn. Bhd.; Binary Group Services Sdn. Bhd.; KLN Services Sdn. Bhd.; EY; WebBytes Sdn. Bhd.; Exabytes Network Sdn. Bhd.; Mi Equipment (M) Sdn. Bhd.; National Instruments (NI) Malaysia Sdn. Bhd. and Aemulus Corporation Sdn. Bhd.
Text: Programme Chair of CSICE 2019/Editing: Mazlan Hanafi Basharudin / Photo: Mohd Fairus Md. Isa