PROFESSOR HANAFI PROUD RECIPIENT OF EXCELLENT RESEARCH AWARD IN INOVA 2019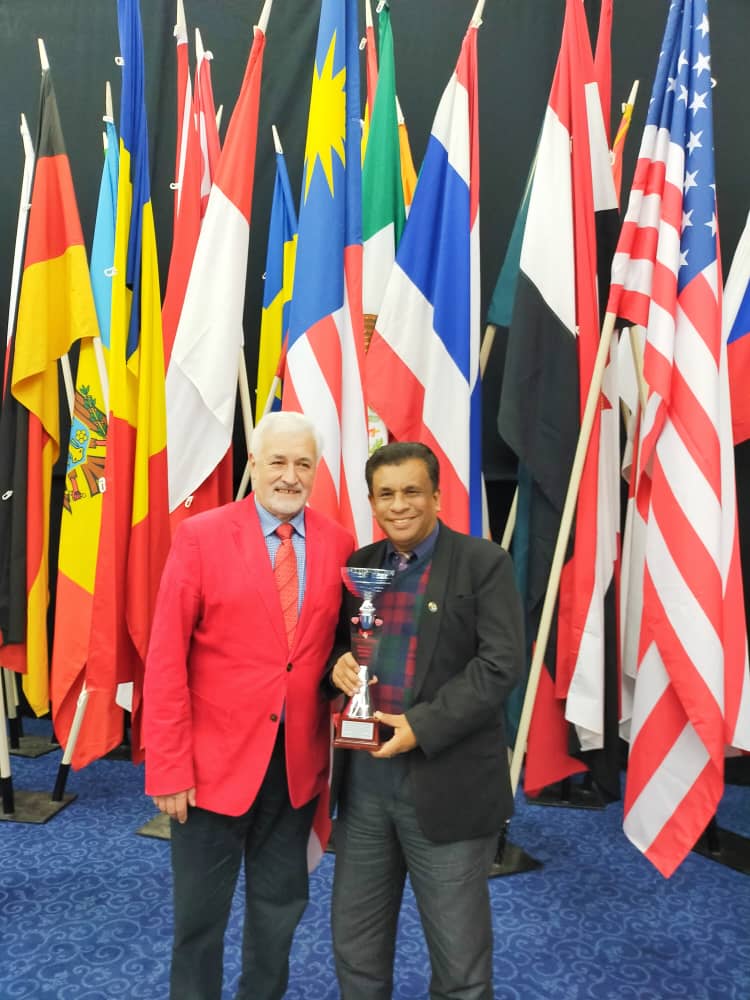 PENANG, 17 November 2019 – Once again, Professor Ts. Dr. Hanafi Ismail from the School of Materials and Mineral Resources Engineering, Universiti Sains Malaysia (USM) has boosted the name of USM in research and innovation when he was selected as the recipient of the Excellent Research Award from the Croatian Inventors Network at the 44th International Invention Show (INOVA 2019) held in Zagreb, Croatia from 13-16 November 2019.
The innovative research product that won Hanafi the award was named "D-Foam - Dual Function of Innovative Green Foam."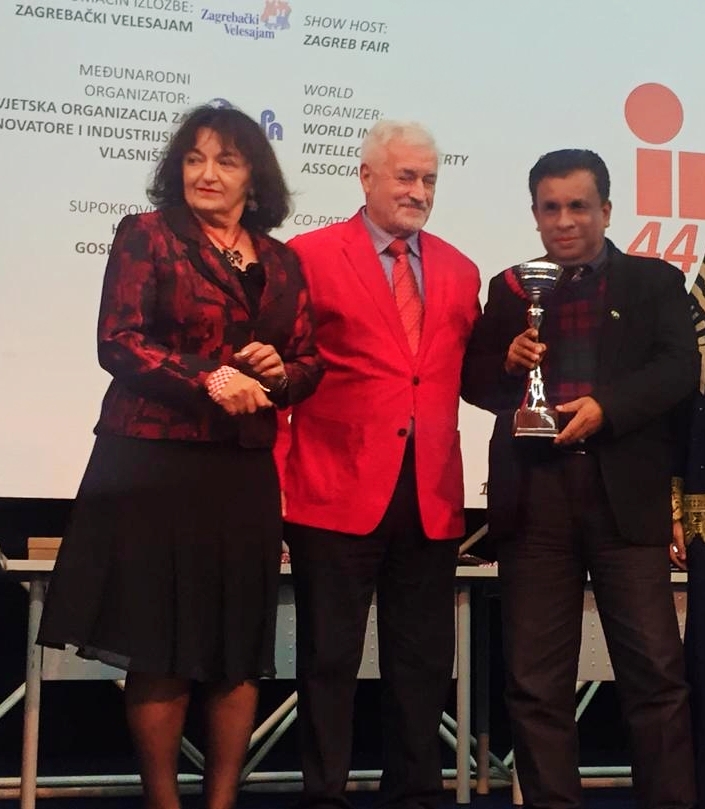 Hanafi, who is also the USM Director of Innovation and Consultation Centre, received the award comprising of a trophy, Gold medal and certificate from the President of Croatian Inventors Network, Ljiljana Pedisic.
Being appointed as a member of INOVA 2019 International Jury, his participation at the invention show was fully sponsored by the organiser of INOVA 2019.
Well-known among the research and innovation circle, Hanafi has also won numerous prestigious awards in the past, both in Malaysia and abroad.
INOVA, steep in tradition, started in 1971 and since then has been regularly showcasing the best of the technical inventive work of many Eastern European researchers and inventors.
Touted as one of the largest international invention show in south-eastern Europe, INOVA also attracts the participation of local and foreign entrepreneurs and industry players.
Text: Tan Ewe Hoe/Photo: Courtesy of Prof. Ts. Dr. Hanafi Ismail