USM-KSU NIGERIA TO COOPERATE TOWARDS CAPACITY BUILDING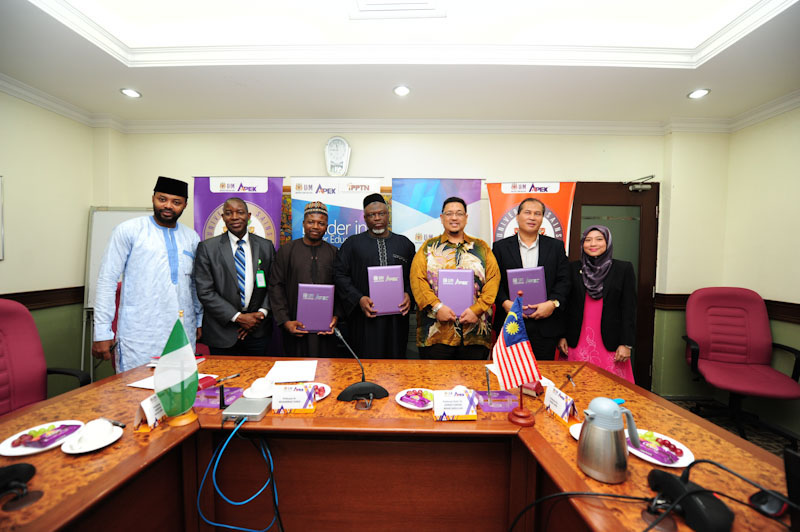 USM PENANG, 10 November 2019 – Universiti Sains Malaysia (USM), via the National Higher Education Research Institute (IPPTN) signed a Memorandum of Understanding (MoU) with Kaduna State University (KSU) from Nigeria to facilitate cooperation in staff and student capacity-building efforts which would be beneficial to both parties.
"I am looking forward to holding many joint academic and research activities with Kaduna State University, such as research projects, short term placements, workshops, conferences and publications," said USM Deputy Vice-Chancellor Academic and International, Professor Dato' Dr. Ahmad Farhan Mohd Sadullah in representing the USM Vice-Chancellor.
"Hopefully, we can build on each other's strength and work towards achieving the objectives of the MoU, to benefit both parties in the short and long terms," he added.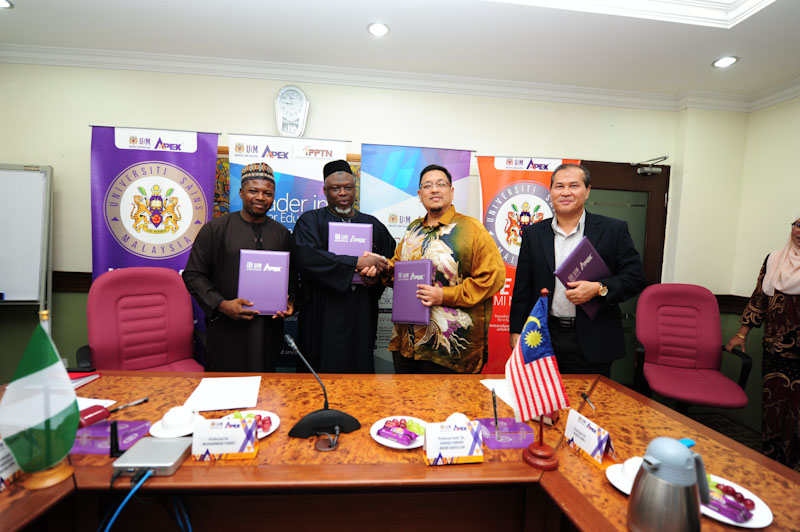 Meanwhile, the Vice-Chancellor of KSU, Professor Dr. Muhammad Tanko said that there are so many areas having the potential to collaborate in, especially in strengthening and capacity-building of the staff.
Also present at the signing ceremony held on 7 November were the IPPTN USM Director, Professor Dr. Hazri Abdul Jamil and the delegates from KSU, namely Deputy Vice-Chancellor (Academic), Professor Dr. Abdullahi Musa Ashafa and Librarian, Dr. Abdullahi Ibrahim Musa.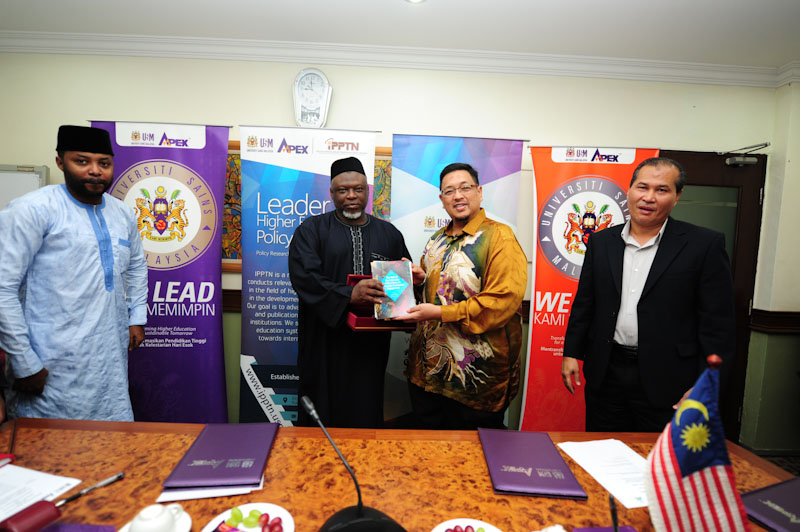 For the record, the number of Nigerian students currently enrolled at USM has increased over the years. At present, there are 223 postgraduate students (209 funded by TETFUND scholarship), 7 undergraduates and 9 mobility students (number of active students as of October 2019).
Text: Nor Rafizah Md. Zain