USM ARCHAEOLOGY CENTRE CELEBRATES 1OTH YEAR OF SUNGAI BATU DIG SITE WITH COMMUNITY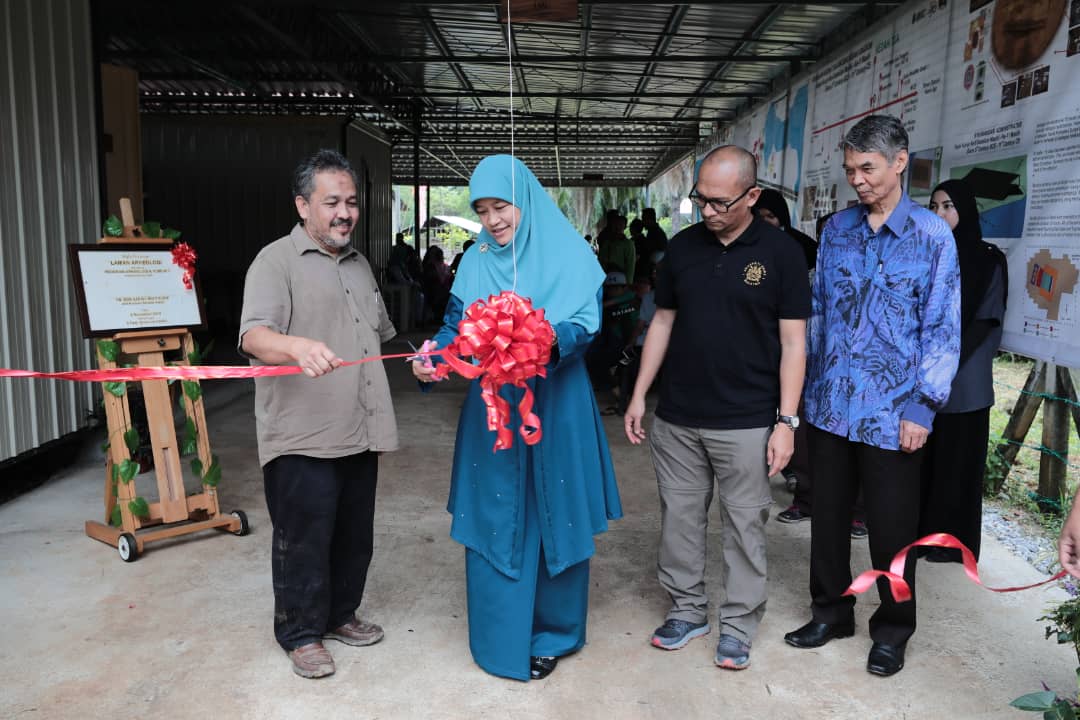 MERBOK, KEDAH, 2 November 2019 – The Universiti Sains Malaysia (USM) Centre for Global Archaeological Research (CGAR) recently celebrated the tenth year of discovery of the Sungai Batu archaeology dig site with the neighbourhood community.
Known as the Archaeology Community Engagement Programme, it was officiated by the Merbok Member of Parliament, Nor Azrina Surip who also opened the Archaeology Compound, which houses a library containing research and publication items relating to the Kedah Tua Archaeological site, an excavation site model for tourists' and visitors' hands-on experience as well as a science laboratory to analyse archaeological artifacts.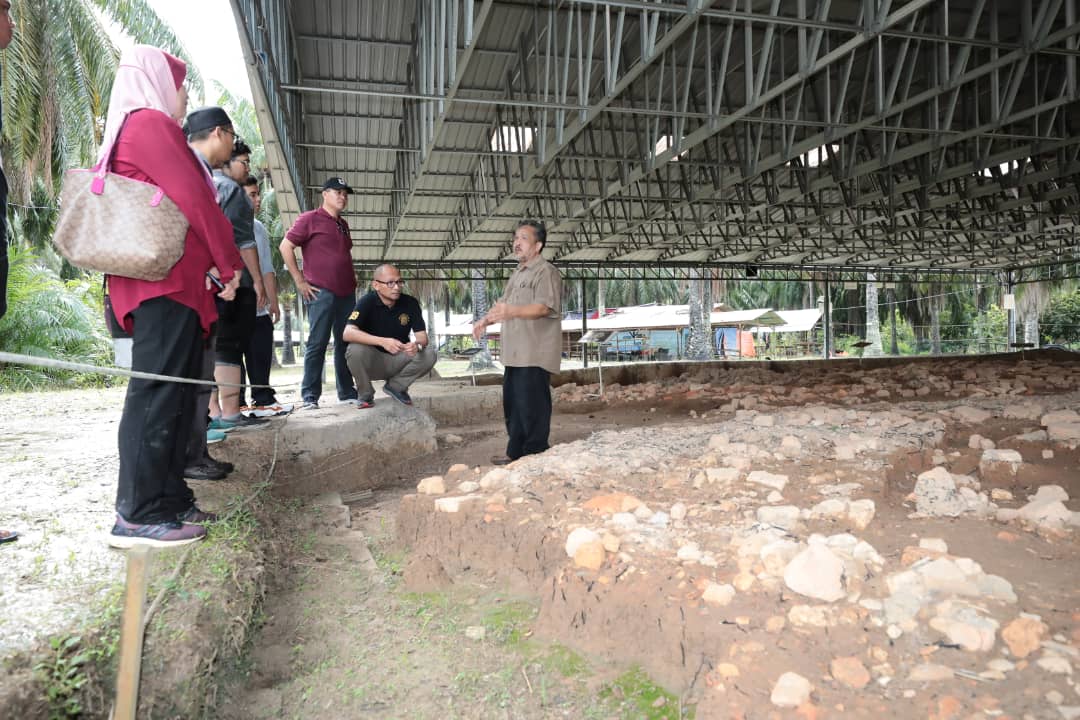 "The importance of having this programme is in ensuring that the local community could play a pivotal role in contributing towards the sustainable aspect of this site in terms of heritage and historic significance," said Nor Azrina.
Newly-appointed USM Vice-Chancellor, Professor Dr. Faisal Rafiq Mahamd Adikan, who visited the site for the first time, expressed his amazement at the various dig sites at the location and hoped that it would instil the love for the science and the non-science fields in the students, while maintaining the quota in the intake of students into both fields into the local higher education institutions.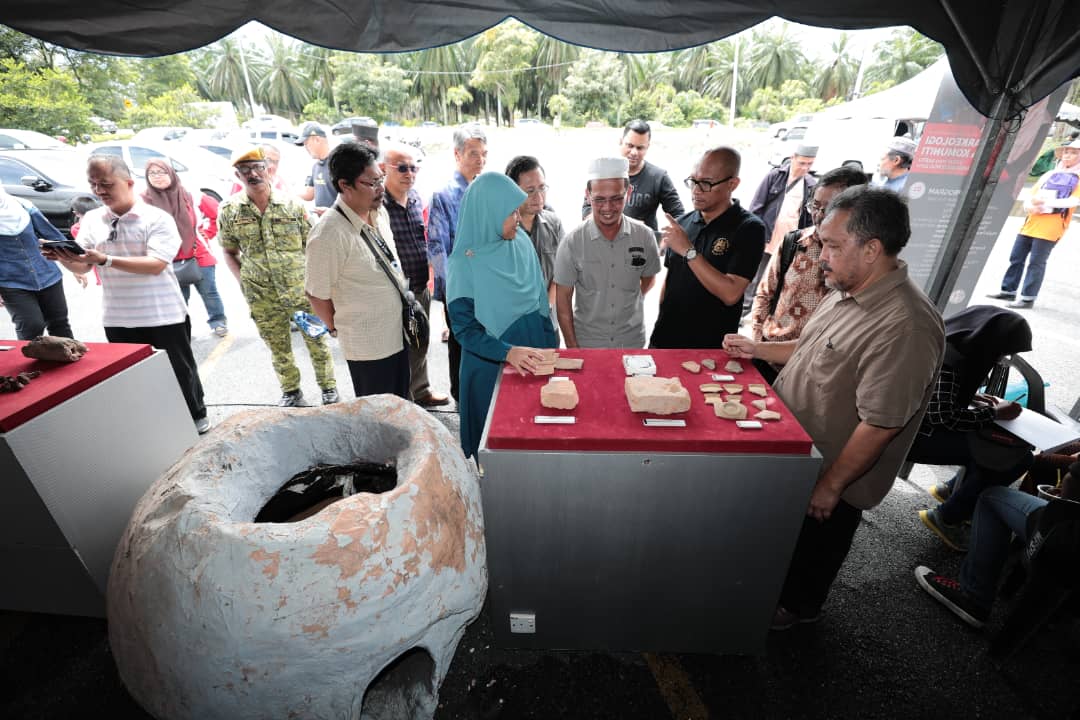 This programme could create a major impact by raising the number of tourists and visitors to the site, raise the socioeconomic status of the local community and strengthen the network between the governmental and non-governmental bodies.
Also present were the Director of CGAR, Professor Dato' Dr. Mokhtar Saidin and representatives from the Kuala Muda District Office and the Sungai Petani Municipal Council.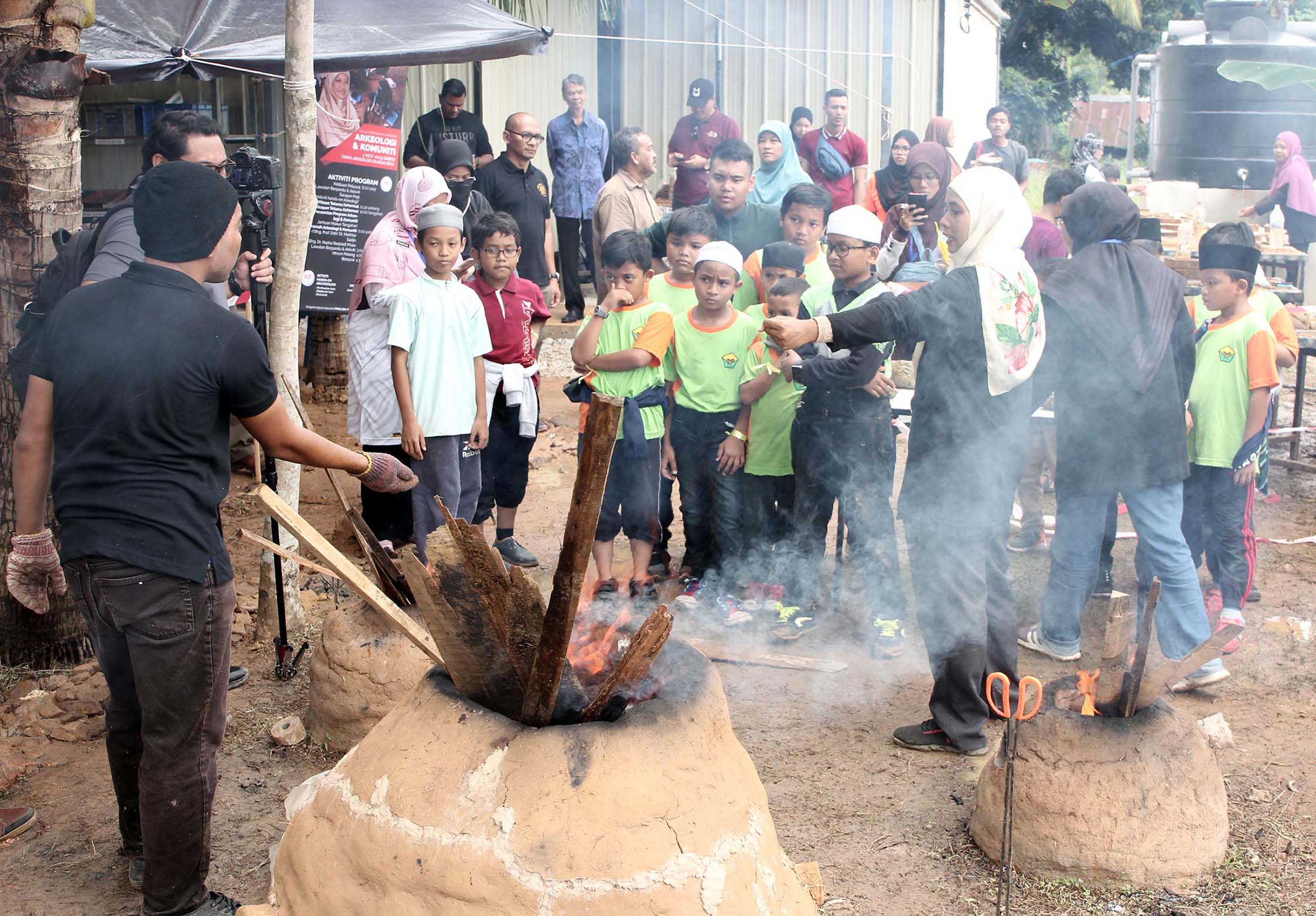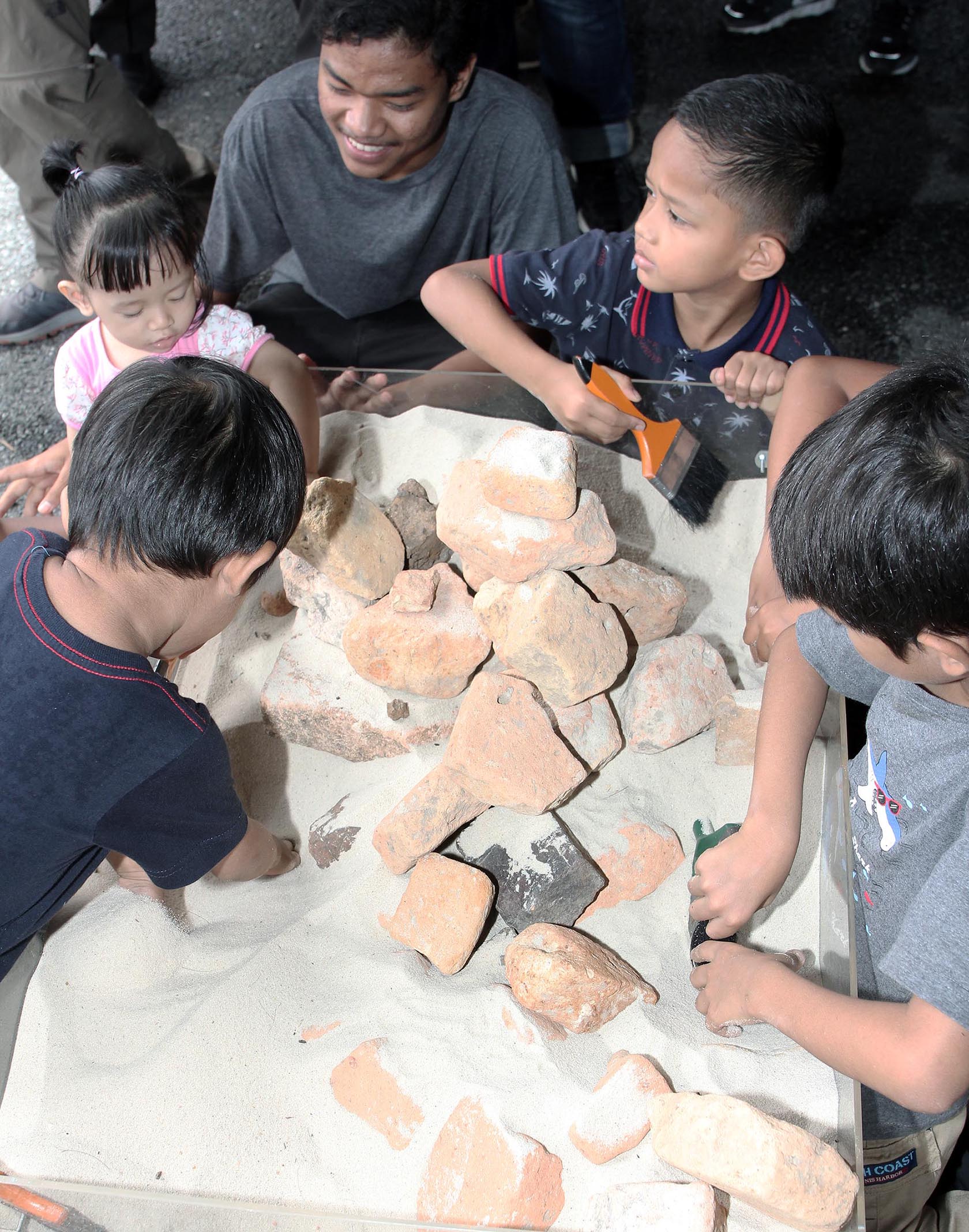 Various activities are held including guided tours to every dig site at the Sungai Batu Archaeological Complex, with brick-making activities, iron-smelting and constructing replicas of artifacts which are also held, in addition to the sale of local dried food products, handicrafts and traditional weapons.
Translation: Mazlan Hanafi Basharudin