ICH 2019 – HUMANISING SOCIETY THROUGH THE HUMANITIES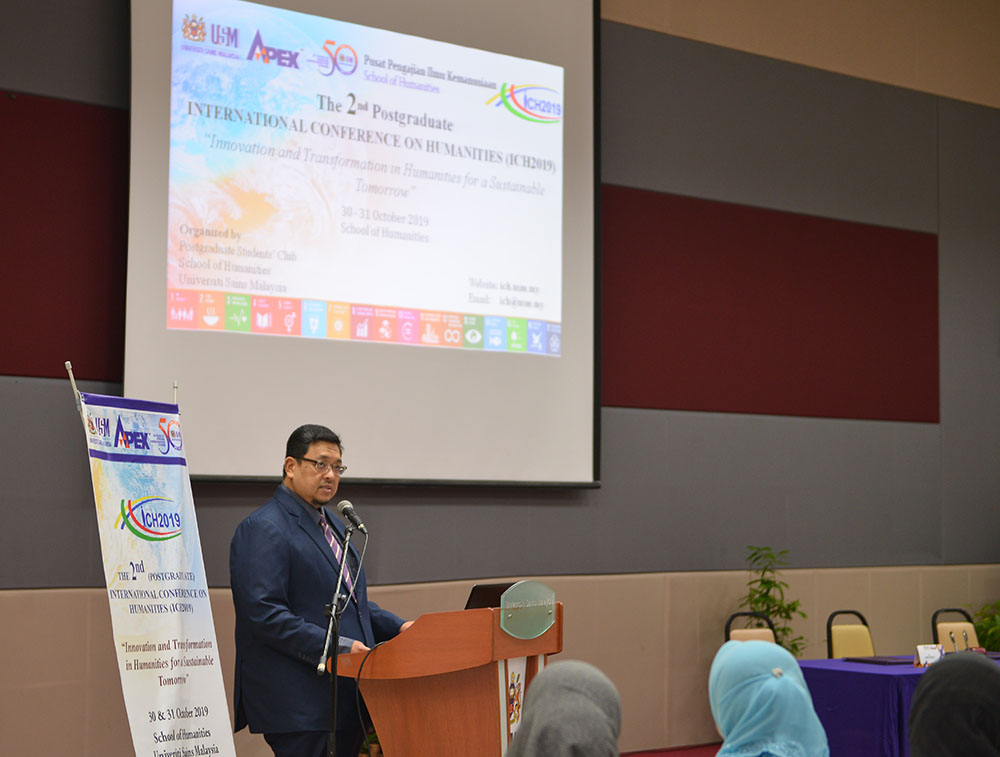 USM PENANG, 30 October 2019 – The Universiti Sains Malaysia (USM) School of Humanities today organised the 2nd (Postgraduate) International Conference on Humanities (ICH) 2019, with the theme "Innovation and Transformation in Humanities for a Sustainable Tomorrow".
Officiated by the USM Deputy Vice-Chancellor Academic and International, Professor Dato' Dr. Ahmad Farhan Mohd Sadullah who represented the USM Vice-Chancellor, the 2-day conference would be highlighting issues relating to the diverse, yet interconnected fields in the Humanities.
Farhan said that the theme of the conference is truly apt, as now human beings are facing various challenges in the wake of the 4th Industrial Revolution, or Industry 4.0.
With the growing perception of machines and automation playing increased roles in people's lives, Humanities need to play the role of 'humanising' society, to ensure that the people would continue to be smart and in control, and to live balanced lives. "To be smart, humans need to have limits," Farhan said.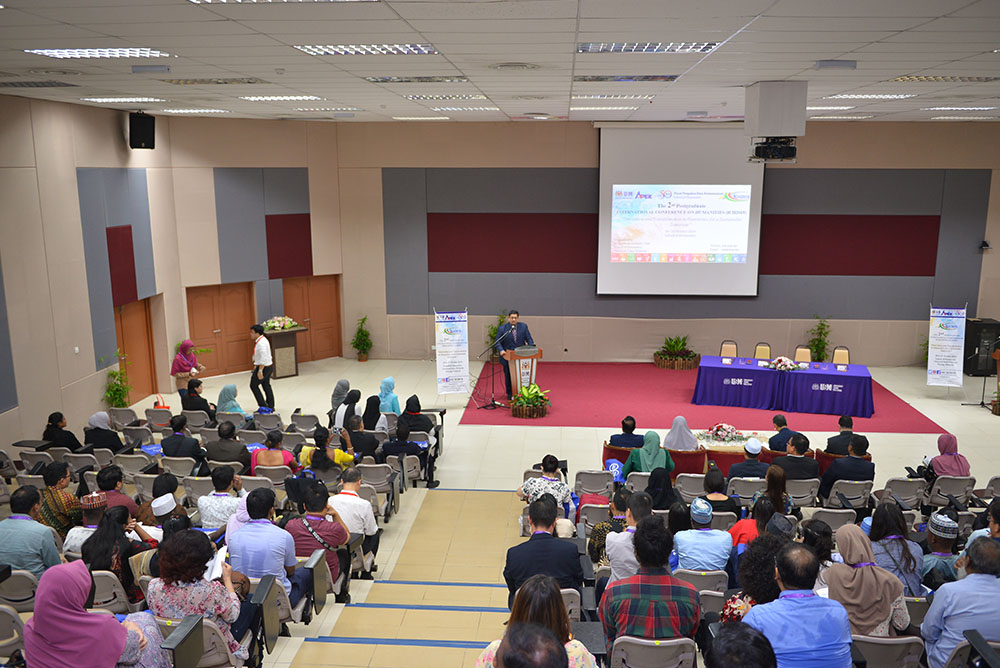 He added that, the School of Humanities could become a catalyst in 'humanising' projects in various fields, which could be undertaken with other academic schools.
The Humanities could even be positioned in a different light. Rather than completing the various academic courses offered by the university, the Humanities could serve as a pillar or thrust, in driving the university forward while still fulfilling the requirements of the Sustainable Development Agenda (SDGs) of the United Nations, he further said.
Farhan also congratulated the School of Humanities for its success in attracting 126 presenters and participants, comprising of not only postgraduates but also academics to the conference.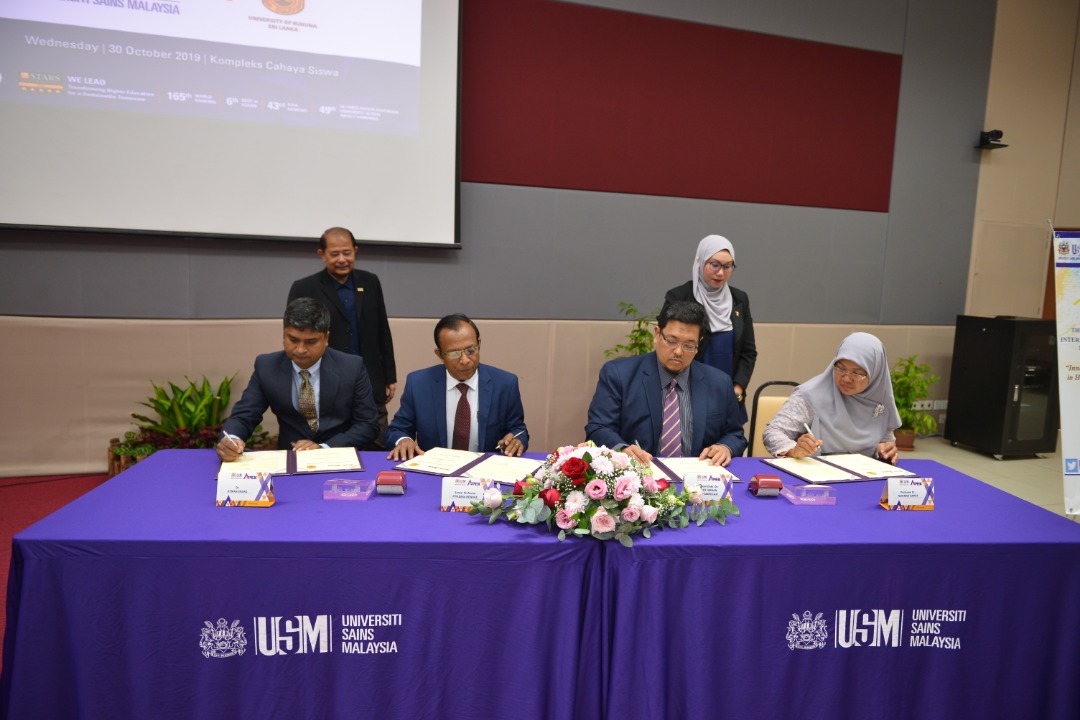 The School of Humanities then held a Memorandum of Understanding (MoU) signing ceremony with the University of Ruhuna, in Matara, Sri Lanka.
Farhan represented USM while Professor Dr. Piyadasa Hewage, the Head of Geography Department at the Faculty of Humanities and Social Sciences represented University of Ruhuna.
The MoU signed is meant to renew a cooperation established in 2016, with regard to curriculum development and research methodology matters. Workshops, field works, conferences and other academic collaborations have been conducted successfully by both parties since then.
The Dean of School of Humanities, Professor Dr. Narimah Samat was also chosen early this year as an external expert to review the curriculum of a BA programme at University of Ruhuna.
Others present at the programme were the USM Ombudsman, Professor Dato' Seri Dr. Md Salleh Yaapar; Chairperson of ICH 2019, Dr. Mousssa Pourya; delegates from University of Ruhuna, principal officers of USM, invited guests and participants of the conference.
Text: Mazlan Hanafi Basharudin