USM GRADUATE STUDENT CAME OUT TOPS AT ASEAN FOOD CONFERENCE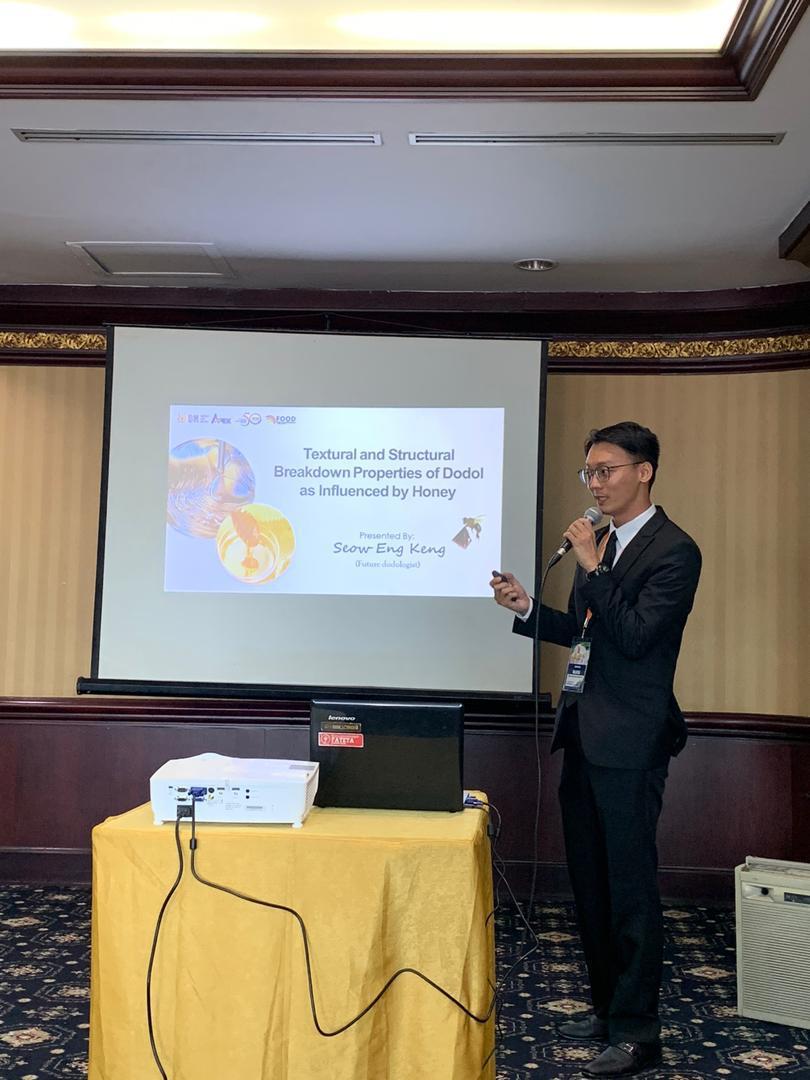 BALI, INDONESIA, 20 October 2019 – Seow Eng Keng, a graduate student from the Universiti Sains Malaysia (USM) School of Industrial Technology recently represented Malaysia at the 16th ASEAN Food Conference (AFC2019) held here.
His 'delectable' effort won him 1st prize for the Best Graduate Student Research Paper Competition (GSRPC) at the AFC2019, where he presented his research paper entitled "Textural and Structural Breakdown Properties of Dodol as Influenced by Honey."
Supervised by Professor Dato' Dr. Azhar Mat Easa, Eng Keng represented Malaysia at AFC2019 after emerging as the best postgraduate oral presenter at the 11th National Food Science and Technology Competition held in April this year.
As part of AFC2019, the GSRPC brought together graduate students from ASEAN countries to present their research work while evaluating their presentation skills.
The objectives of GSRPC are to encourage and arouse the interest in research relating to food science and technology, to provide opportunities for selected food science and technology postgraduate students studying in local universities to present their original research papers, and to provide a forum for postgraduate students of different cultures in the region to interact and exchange their knowledge and research areas.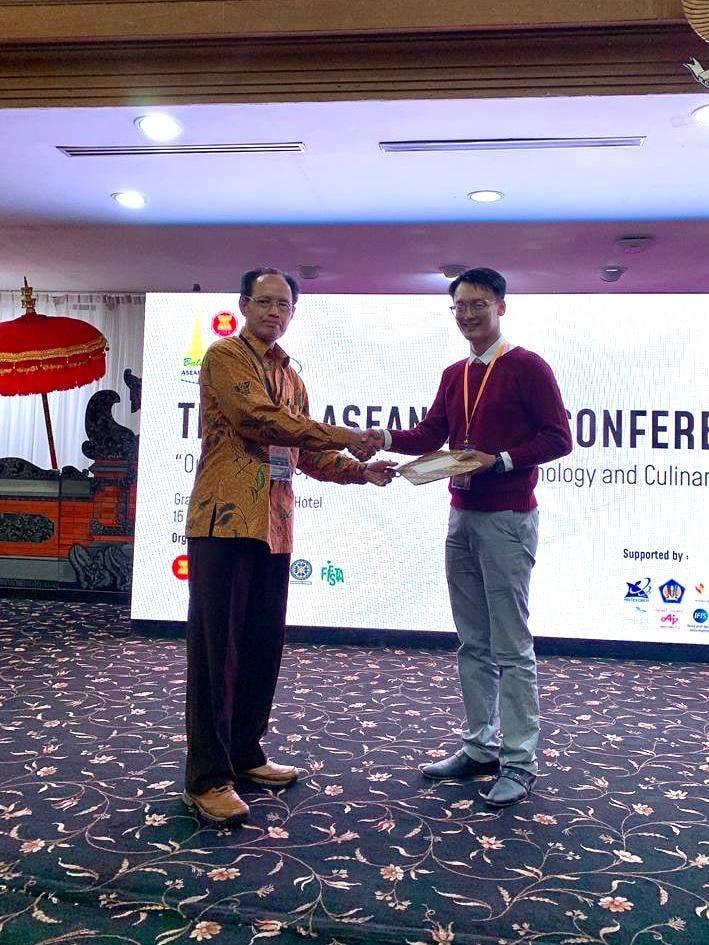 AFC2019, with the theme "Outlook and Opportunities of Food Technology and Culinary for Tourism Industry" was held from 15-18 October 2019.
The conference features technical sessions focusing on the topics of food processing, food microbiology and fermentation, post-harvest technology, food safety, and organic and Halal food among others.
It brought together experts, researchers and scientists in the field of food science and technology in the ASEAN region, in recognising the significance of food to sustain a healthy life and also as an essential support for economic development.