RCE PENANG@USM ADVANCES SDG AGENDA WITH JAPANESE PARTNERS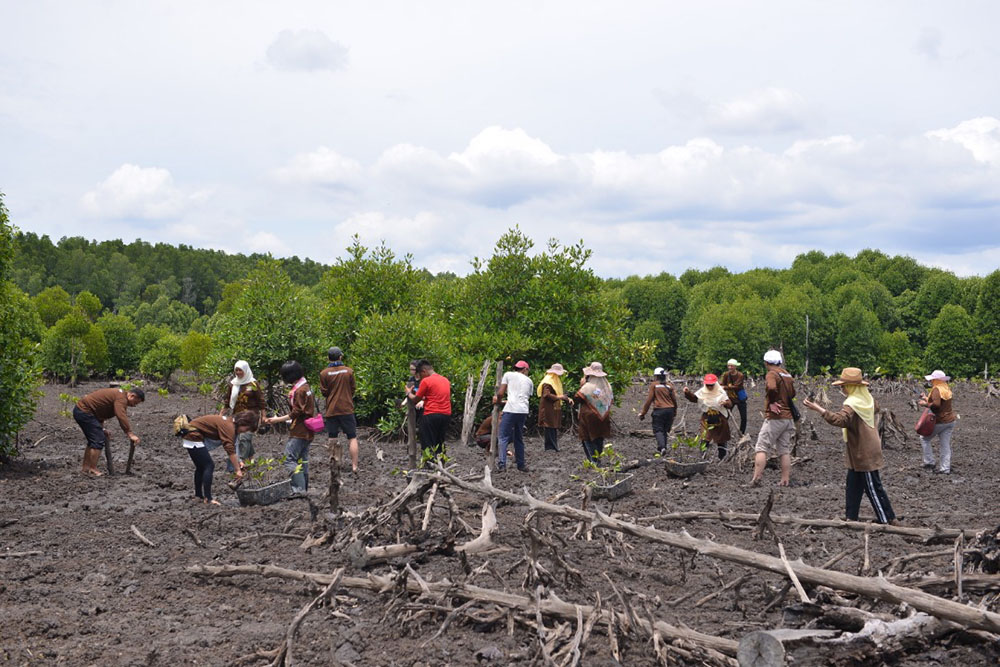 MERBOK, 8 September 2019 – The Regional Centre of Expertise on Education for Sustainable Development (RCE-ESD) at Universiti Sains Malaysia (USM) in Penang, also known as RCE Penang@USM advances its SDG (Sustainable Development Goals) agenda with its Japanese partners recently.
The project between RCE Penang@USM and its Japanese partners focused on the replanting of mangroves stalks at the Merbok Forest Reserve in the nearby state of Kedah.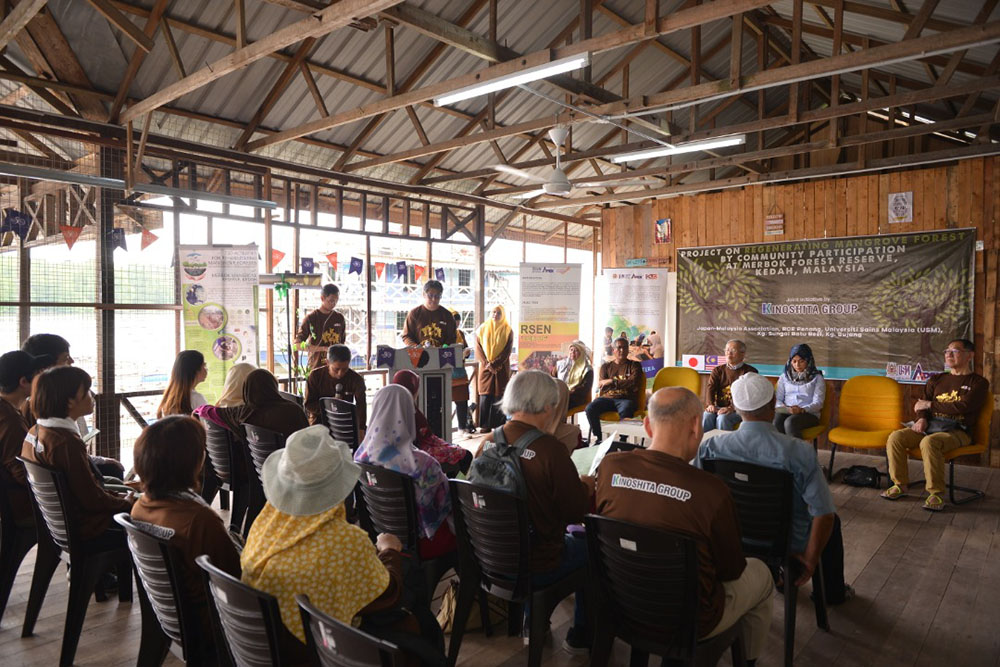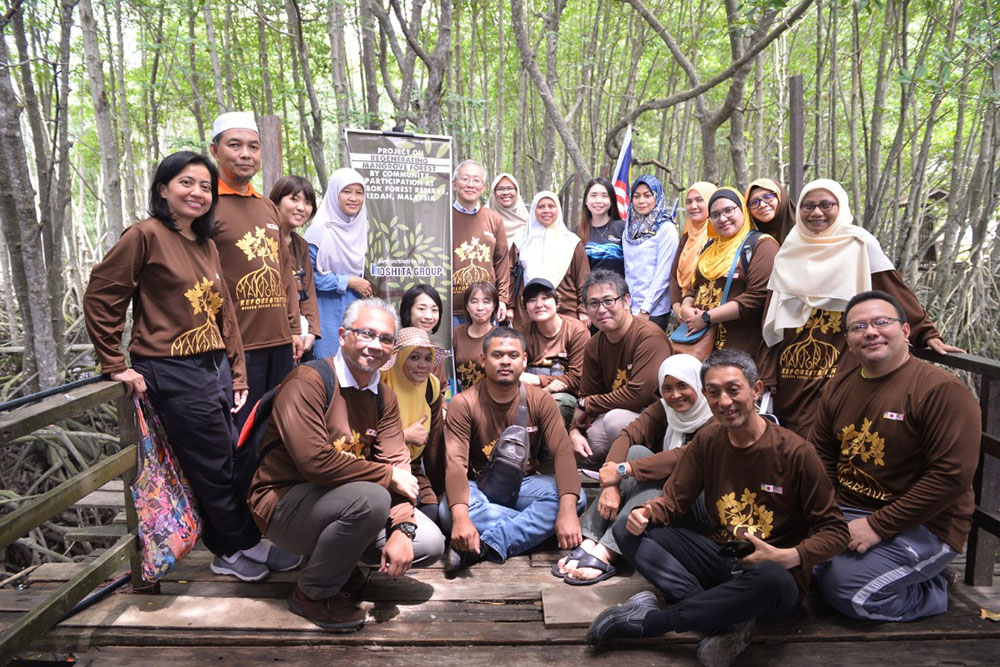 The Centre had the support of its long-term partner, Japan Malaysia Association (JMA) as well as the Kinoshita Group which recently joined in the project.
In his opening speech on behalf of the USM Vice-Chancellor, the Director of Community Network, Tuan Syed Yusof Syed Kechik said that this effort to create a 'Living Lab' would certainly be more inclusive and effective through the collaborative work between RCE Penang and its partners.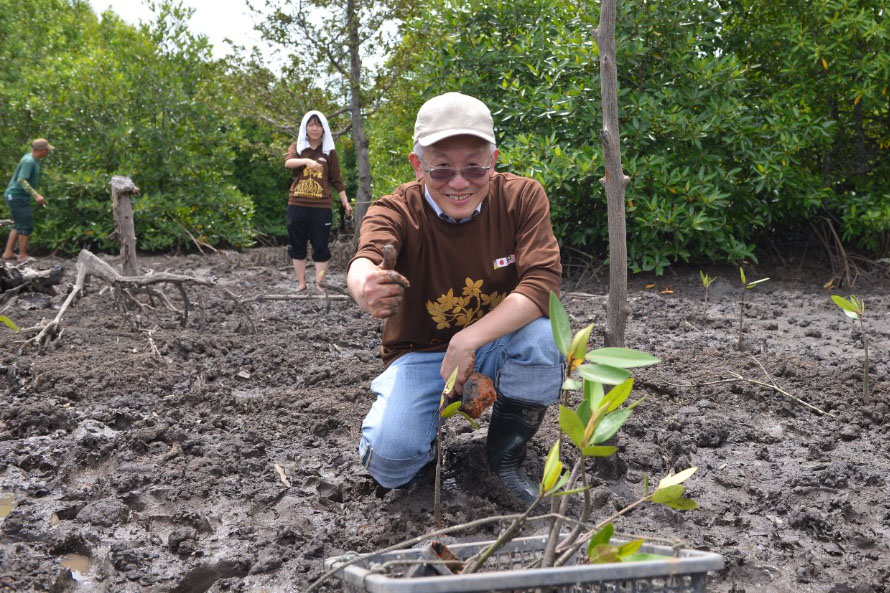 The Consul-General of Japan in Penang, Shinichiro Kanoya in his officiating speech also commended the conservation effort, done together by the locals with their partners from Japan.
"I hope that the collaboration would result in greater bilateral ties between Malaysia and Japan and that it would continue to even greater heights," he said.
Kinoshita Group Co. Ltd Director, Naoki Chiba when giving his opening remarks, said that the company would be committed in supporting the programme throughout the duration by working closely with all the stakeholders. This would not only benefit the communities, but also the surrounding areas.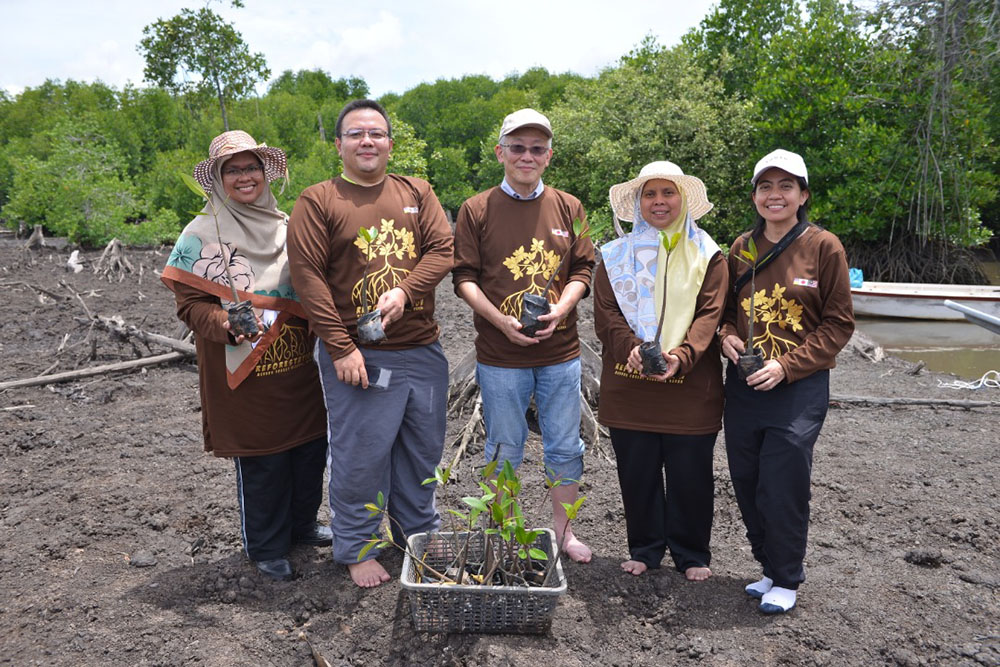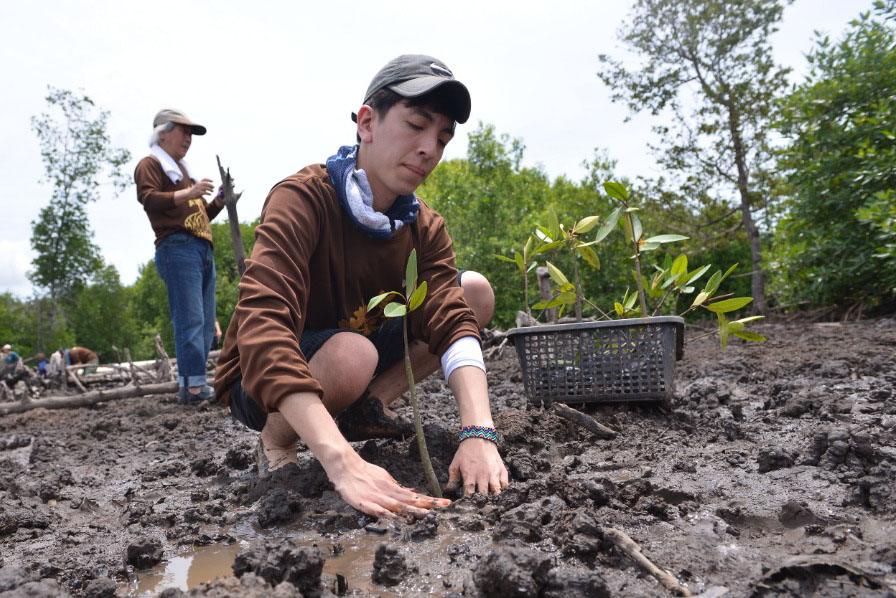 The Merbok project involved the replanting of 200 young mangrove stalks at a designated area, part of a long-term collaboration between RCE Penang and JMA to create a sustainable mangrove ecosystem along the riverine and involving the surrounding communities.
Kinoshita Group from Japan is the latest partner of the project, its involvement being part of the conglomerate's CSR (corporate social responsibility) initiative. Both Kinoshita and JMA would be funding the project for the next five years.
Others present at the programme were the Member of Parliament for Merbok, Nor Azrina Surip; Assistant District Officer, Kuala Muda District and Land Office; officials from the Municipal Council, State Forestry Department, Petronas and USM Security Department.
Text: Mazlan Hanafi Basharudin