USM MAKES MUSIC TO BRING CHANGE TO ROHINGYA CHILDREN'S LIVES

PENANG, 1 September 2019 – The Universiti Sains Malaysia (USM) School of the Arts and Dewan Budaya would be presenting "Jungle Book the Musical" at the USM Dewan Budaya Auditorium for 3 days in September.
The musical, based on the work of Rudyard Kipling, would be presented from 5 to 7 September 2019. It would have an original script and songs, and assembling a cast comprising of refugee and local Malaysian children as well as USM students.
The Project Director, Dr. Pravina Manoharan said that the musical was meant to introduce the performing arts and the English language to the refugee children.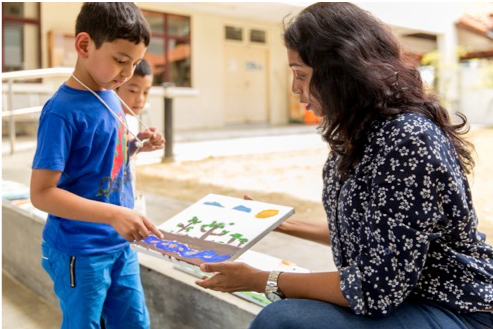 "Mowgli's (the main character) search for an identity resonates with these children. They've been through so much to get here and they're still struggling to find their way in this country," she said in a press release.
Meanwhile, the Dean of the School of the Arts, Dr. Mumtaz Begum said that even though the refugee children are getting their basic education through the Penang Peace Learning Centre, they are still denied entry into any public school due to their refugee status.
"No child should be deprived of their childhood, and we really hope that this musical will be able to provide them the opportunity to let the world know their story, while having a moment of fun for themselves," she stressed.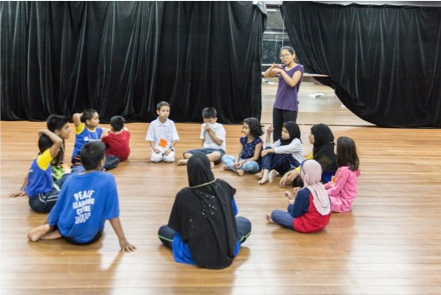 Other talented Malaysians would be involved alongside in the musical. They include founder of Spine and Joint Clinic, Dato' Dr. Nick Boden and his wife, TV host Datin Elaine Daly; founder of Fugee School and former beauty queen, Deborah Priya Henry; and YB Syerleena Abdul Rashid, State Assemblyman of Seri Delima and School of the Arts Alumna in Fine Arts (Graphics Communication).
They will be present at the show as VIP guests on 6 September, to lend their support in the VIP Show.
Ticket sales for the musical would be used to assist the Penang Peace Learning Centre, currently housing 40 refugee children.
It is facing financial difficulties and is facing immediate eviction by year end if the rent and other expenses occurred cannot be cleared. At the same time, with the assistance, it could continue its functions to provide shelter and improve its facilities for the children.
Text: Mazlan Hanafi Basharudin