USM NAv6 ADDRESSES CYBERSECURITY ISSUES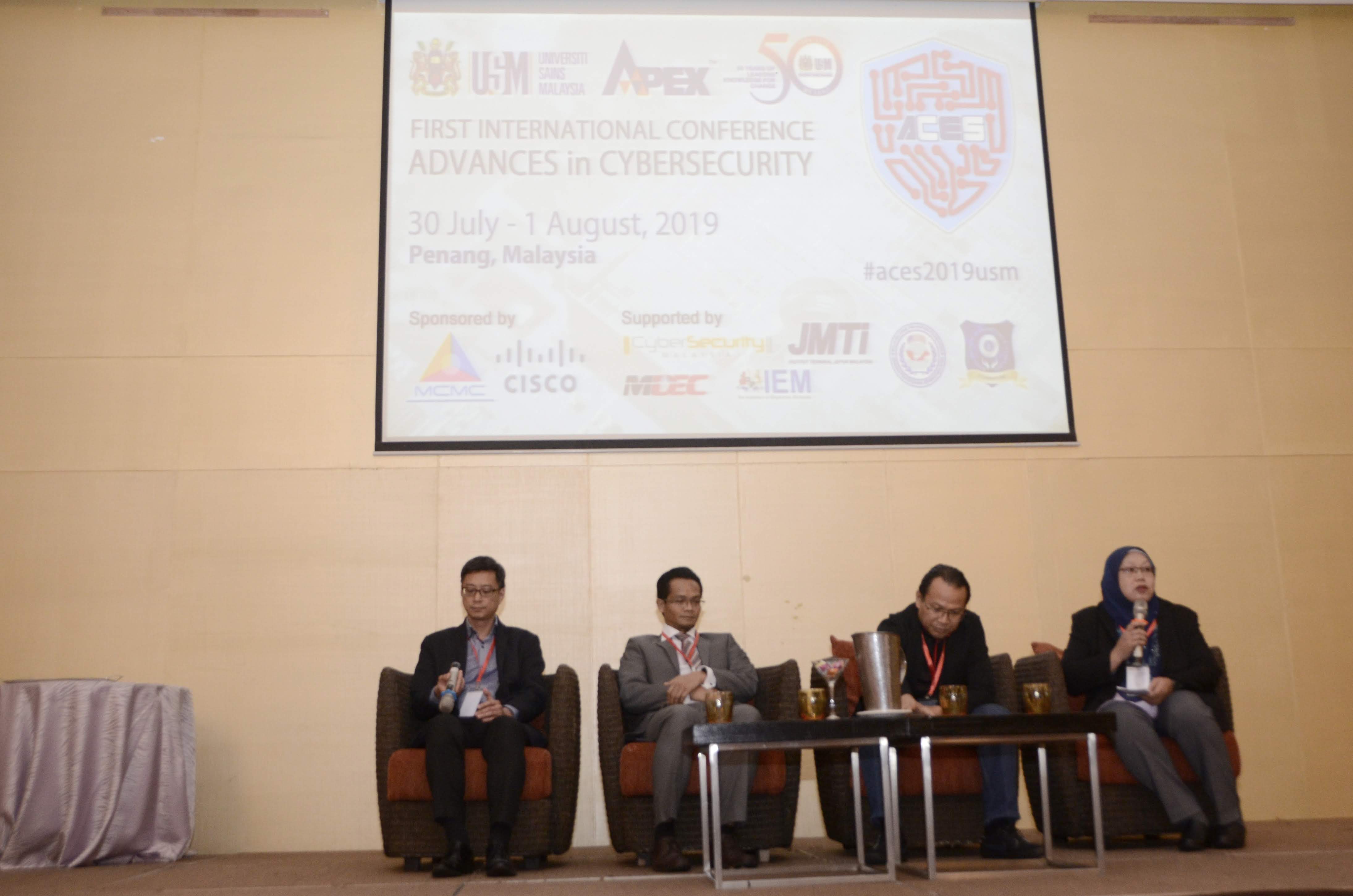 PENANG, 7 August 2019 – Realising the need for improved cybersecurity measures in today's internet-connected systems, the National Advanced IPv6 Centre (NAv6) at Universiti Sains Malaysia (USM) recently organised the International Conference on Advances in CyberSecurity 2019 (ACeS 2019) in a beachfront hotel here recently.
The three-day conference, from 30 July - 1 August 2019, has the honour of being the first as there is no other similar conference held by any other university in Malaysia thus far.
The event was officiated by Professor Dr. Rosni Abdullah, the Director of NAv6 who is also ACeS 2019's Honorary Chair, representing the USM Vice-Chancellor.
In her officiating speech, Rosni said that the immense growth of mobile and conceded devices connected through the internet has become a necessity and a norm today.
"The flow of content such as text, images, videos and audios, though sent through assured platforms on the internet, still need to be safeguarded against data theft.
"Therefore, it is our prime responsibility to ensure that we are protected from theft and forgery by continually finding solutions to such issues," added Rosni, who is also USM School of Computer Sciences Dean.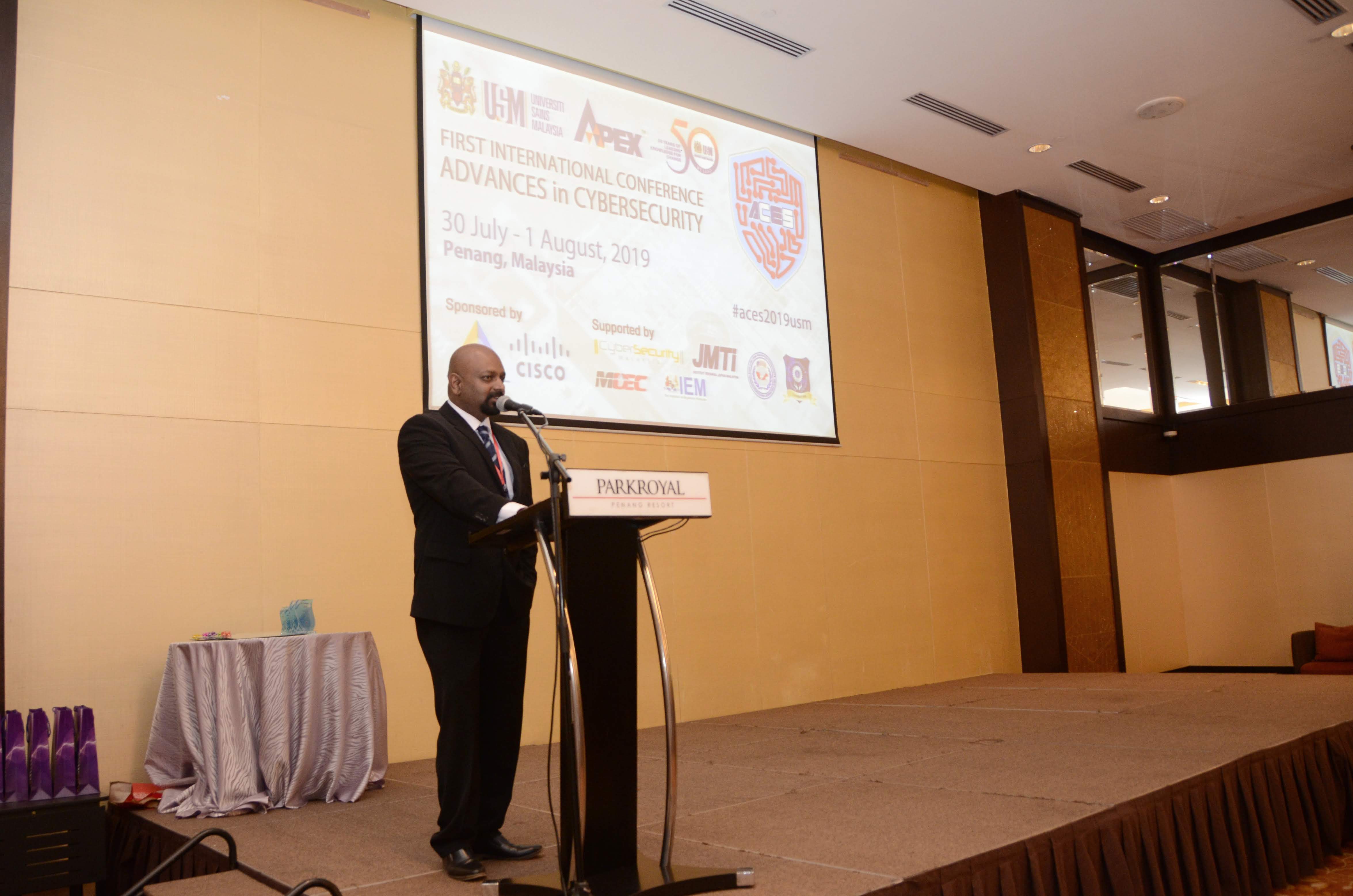 The General Chair for the event, Associate Professor Dr. Selvakumar Manickam then said in his welcoming speech that when technology is introduced, most of the time, security hardening will not be a prime consideration, hence exposing vulnerabilities and threats to cybercriminals. It is therefore necessary for those in the know especially to look into information security.
Selvakumar also thanked the event supporters, namely MCMC, Cisco, Cybersecurity Malaysia, IEM, MDEC and MCPF. A special thanks was also extended to Japan Malaysia Technical Institute (JMTI) for co-organizing the forum and providing support in other conference-related activities.
The cybersecurity conference addressed several issues including security and safety trends, solutions and issues which were examined, shared and studied from several perspectives of the academic, professionals and researchers from different parts of the world.
In addition to the conference, there was a forum, a seminar, an exhibition and hands-on workshops which involved renowned speakers, presenters and participants from around the world.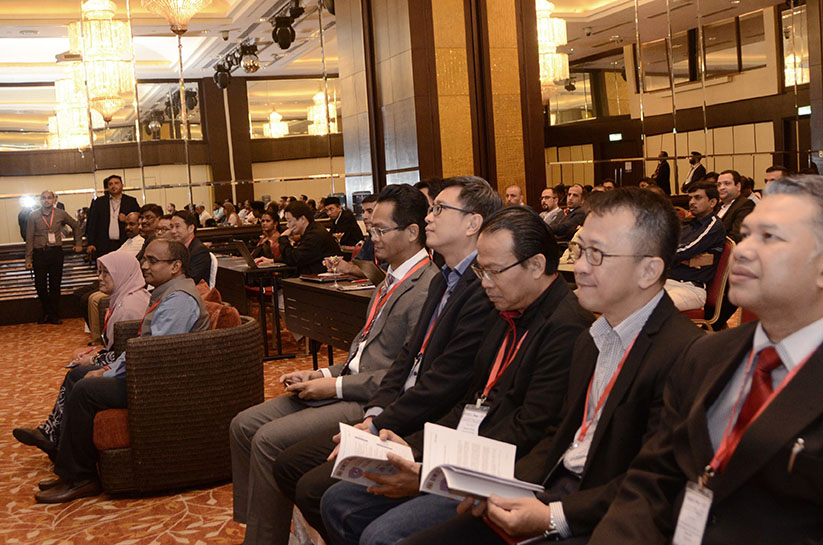 Prominent speakers came from various organizations such as the Cybersecurity Working Group of ERAB; Ministry of Economy, Trade and Industry, Japan; Cisco Systems; RSA and Favoriot Sdn Bhd, to name a few.
The topics focused on the existing and new emerging areas in cybersecurity, associated with the advances of the systems and infrastructures, lifestyle, policy and governance.
It also promoted the interaction of researchers, practitioners and academics to present and discuss work on cybersecurity especially in the new emerging domains such as Internet of Things (IoT), Industry 4.0, Blockchain, Cloud and Edge computing.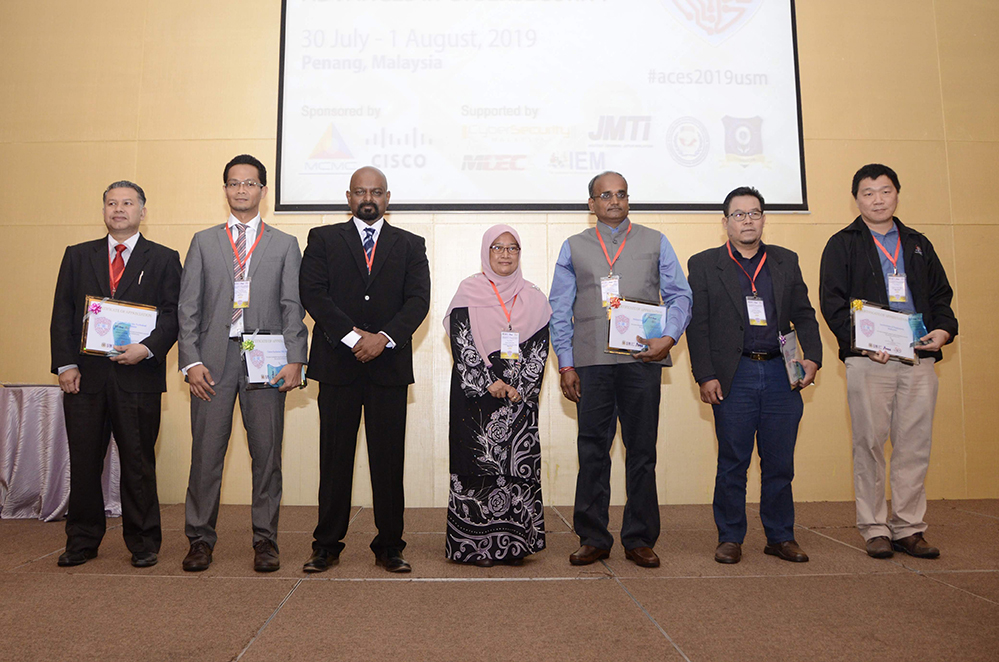 Close to 150 participants from countries around Asia and other regions of the world attended the conference.
Text: Mazlan Hanafi Basharudin/Photo: Courtesy of ACeS 2019 Organising Committee