PAKISTANI COMMUNITY IN PENANG CELEBRATES INDEPENDENCE DAY IN USM
PENANG, 14 August 2019 – Pakistani community in Penang gathered in full force at Universiti Sains Malaysia (USM) this evening to celebrate their country's 72nd Independence Day. This is the first time it is officially celebrated at the USM main campus in Penang.
The Pakistani community, decked in their unique traditional attires, was very excited as the celebration was graced by the Honorary Consul-General of Pakistan to Penang, Dato' Abdul Rafique Abdul Karim; as well as the USM Vice-Chancellor, Professor Datuk Dr. Asma Ismail and spouse, Professor Dato' Dr. Ahmad Zakaria.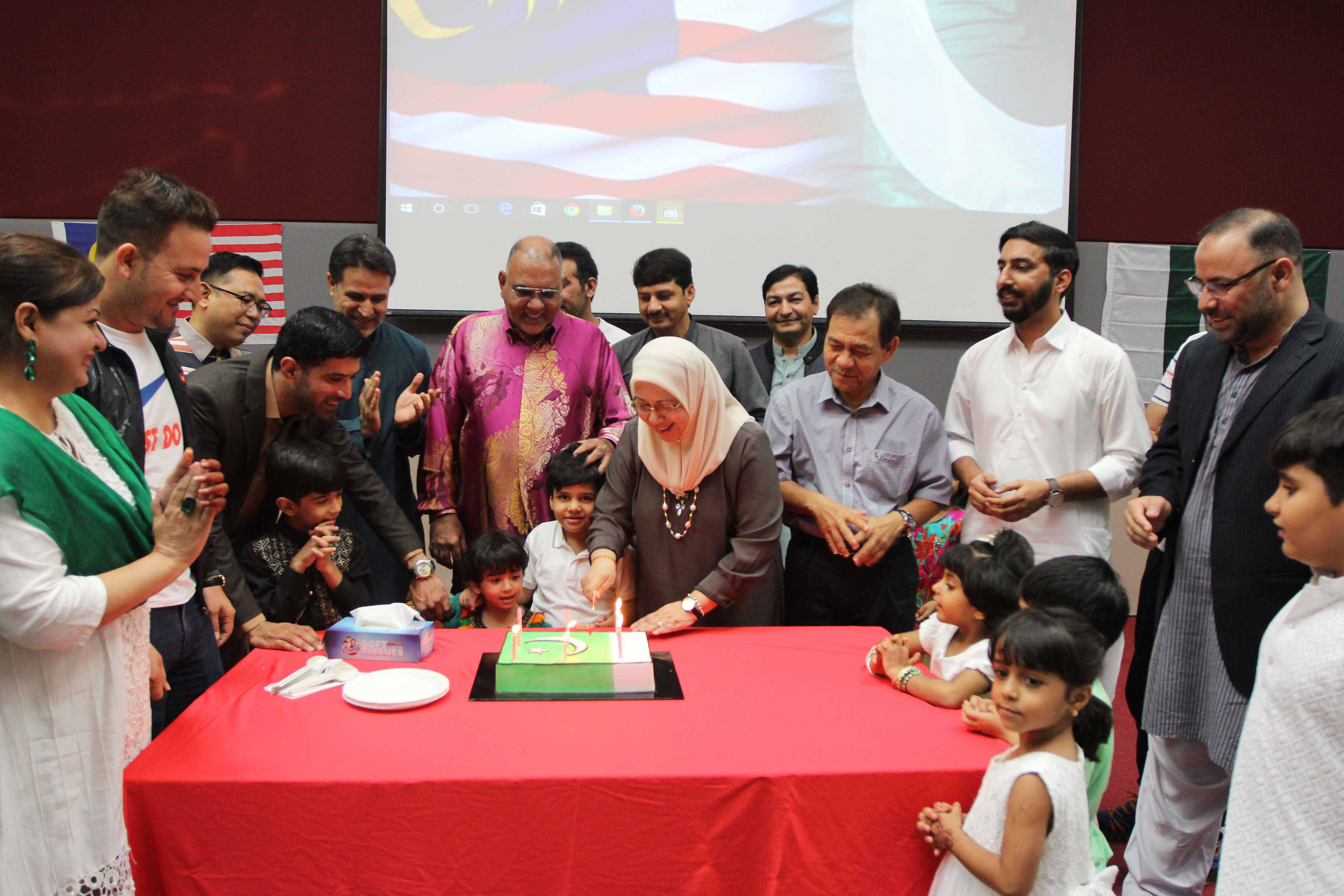 "I'm grateful to the USM leadership who has always looked after the welfare of its international student community, including the Pakistani students during their study here at the university," said Abdul Rafique upon delivering his address.
He further added that from what he gathered, the Pakistani students often feel very much at home in USM because of the hospitality and friendliness, not only from the leadership and faculty members but also from the entire community of USM and the people in Penang who welcome the Pakistani students.
He went on to thank Asma for continuing the legacy and tradition of USM towards the international students especially the Pakistani students, and praised the university's efforts in embarking on several institutional strategies which are essential to enhance internationalisation.
Abdul Rafique also reminded the students to always follow the laws and rules in Malaysia and study hard, and ensure that USM is proud of them when they have completed their studies and return to their homeland.
"I hope you will not only take home your academic qualifications with you, but also the culture of USM and international experiences and knowledge to help in the development of Pakistan," he added.
Organised by the USM international Mobility and Collaboration Centre (IMCC) together with the Pakistani students in USM led by Mr. Irfan ullah Khan, a PhD student in archaeology, the event brought together the closely-knit Pakistani community in Penang, including those who are studying in USM to celebrate their country's independence as well as strengthening their comradeship.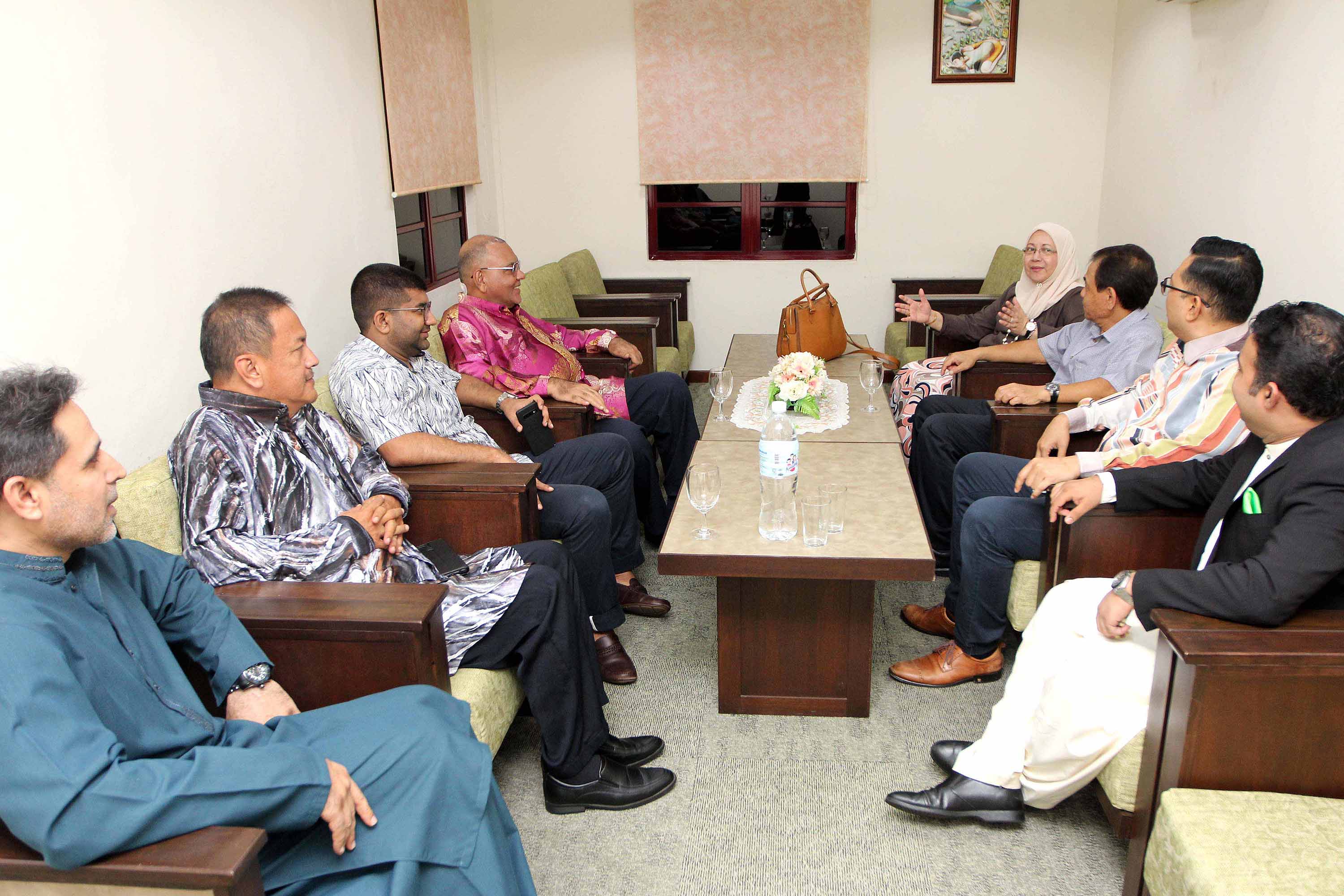 USM is now home to 2,615 international students from 73 countries, of which 180 are Pakistani students enrolled in various academic programmes.
Also present were IMCC Director, Dr. Muhizam Mustafa and Deputy Director (Strategic Collaboration) Dr. Syaheerah Lebai Lutfi.
Wishing all Pakistanis in Malaysia, in Pakistan and all over the world a "Happy Independence Day."
Text: Tan Ewe Hoe/Photo: Mohd Fairus Md. Isa