USM-NTHU SETTING UP W.I.S.E. TO STRENGTHEN COLLABORATION ON WATER SECURITY AND ENERGY SUSTAINABILITY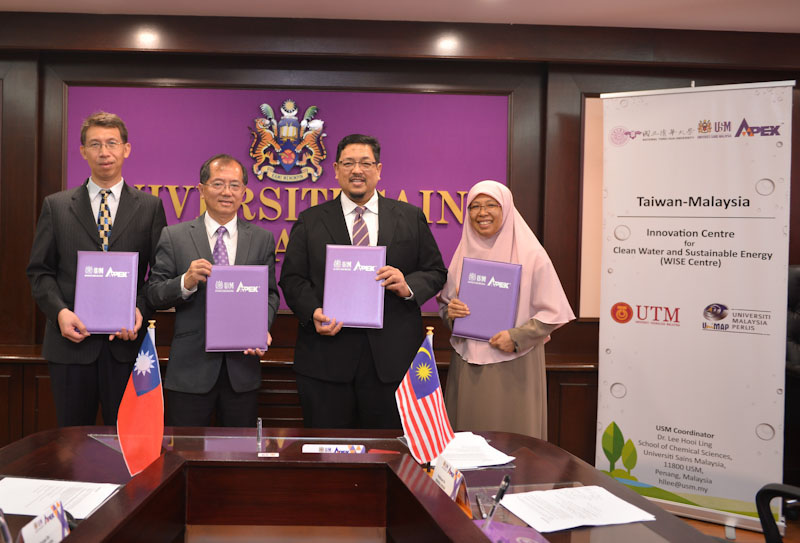 USM, PENANG, 28 April 2019 – Universiti Sains Malaysia (USM), in collaboration with the National Tsing Hua University (NTHU), Taiwan have received funding from the Taiwan Ministry of Science and Technology to establish the Malaysia-Taiwan Innovation Centre for Clean Water and Sustainable Energy (WISE).
"The collaboration between USM and NTHU is hoped to become a catalyst for high-impact innovations in various key areas relating to water security and energy sustainability, which would generate a more systematic synergy from the water-energy nexus," said USM Deputy Vice-Chancellor Academic and International, Professor Dr. Ahmad Farhan Mohd Sadullah in representing the USM Vice-Chancellor.
"This collaboration is the result of the recent signing of a Memorandum of Understanding (MoU) between USM-NTHU and it is the first step taken to form an international consortium between Malaysia and Taiwan, which would facilitate a more effective technology and knowledge-sharing exercise between Malaysia and other countries in Asia," he added.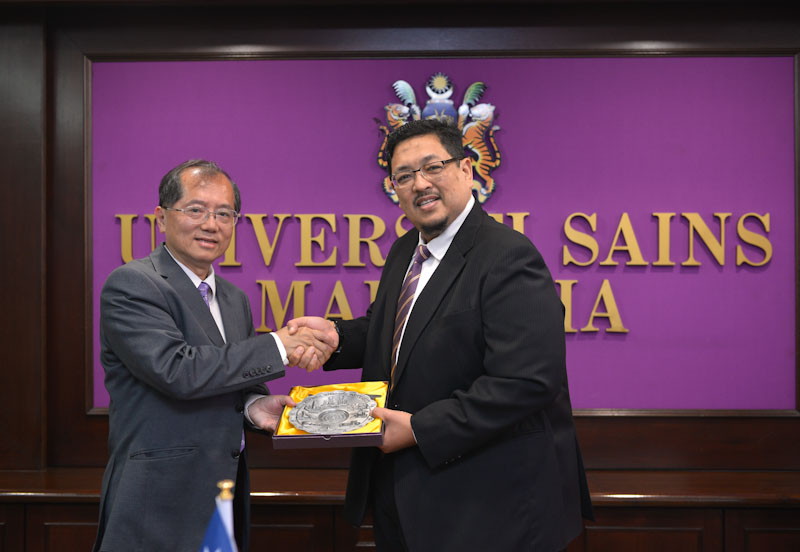 "Such a project would be in-line with the vision and mission as well as the strategic plan of USM in upholding sustainability in core areas to raise the quality of education and to maximise research.
"The establishment of this cooperation is timely, as USM is ranked at #49 in the world by Times Higher Education (THE) University Global Impact Rankings in its inaugural listing recently," he further said.
"We hope that this cooperation would provide opportunities for exchange in the expertise on clean water and sustainable energy between the institutions from Taiwan and Malaysia to benefit both countries," said the NTHU Senior Vice-President (Academic), Professor Dr. Sinn-wen Chen.
The Dean of PPSK, Professor Dr. Rohana Adnan meanwhile expressed her delightedness that a number of staff from the school have been successfully collaborating with researchers abroad especially with France and Japan.
"The current MoU with NTHU will definitely add to the school's agenda to increase the internationalisation network," she added.
WISE at USM is under the coordination of the researcher from the USM School of Chemical Sciences (PPSK), Dr. Lee Hooi Ling and would be working together with researchers from Universiti Teknologi Malaysia (UTM) and Universiti Malaysia Perlis (UniMAP).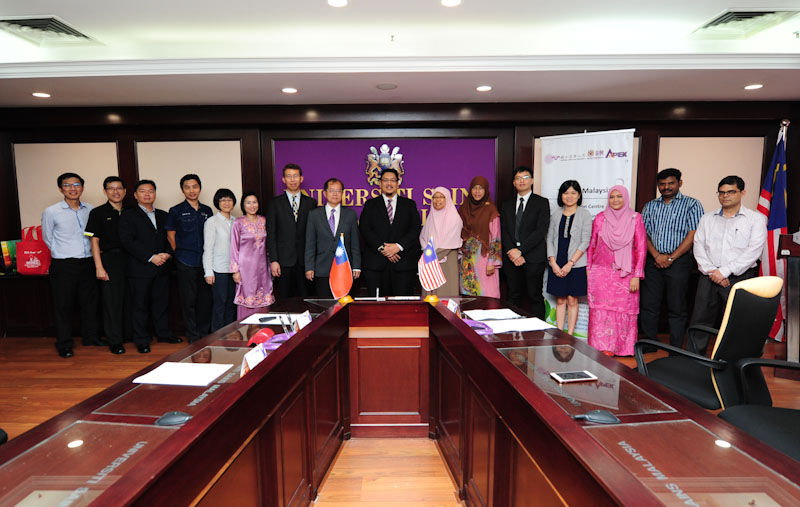 A number of activities have been planned in the future, which include a workshop and seminar focusing specifically on WISE.
Also present were the Dean of Tsing Hua International College and Distinguished Professor of the Department of Biomedical Engineering and Environmental Sciences, Professor Dr. Ruey-an Doong together with the Deputy Deans and researchers from PPSK.
Text: Mazlan Hanafi Basharudin