USM OPENS FIRST NI EMBEDDED SYSTEM LAB AT ENGINEERING CAMPUS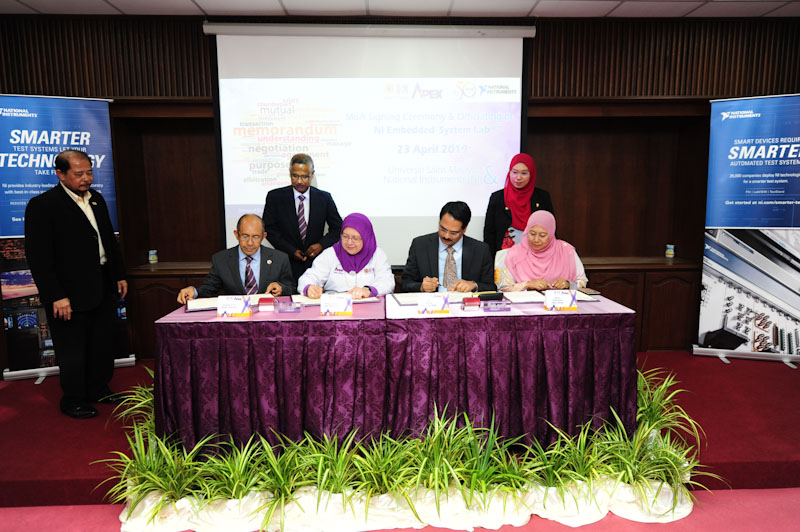 NIBONG TEBAL, 28 April 2019 – Universiti Sains Malaysia (USM) and National Instruments (NI) signed a memorandum of agreement (MoA) last Tuesday to work together to set up and operate the first NI Embedded System Laboratory, located at the School of Electrical and Electronic Engineering, USM Engineering Campus here.
The lab will allow more than 600 USM engineering students from Year 1 to 4 to have an innovative learning experience by augmenting traditional courses like electronics and mechatronics.
The School of Electrical and Electronic Engineering will allocate a permanent space for the laboratory to be set up, while NI will provide hardware and software platforms to be equipped in the lab. More specifically, 25 sets of NI myRIO system platform and 3 sets of NI ELVIS were donated by NI.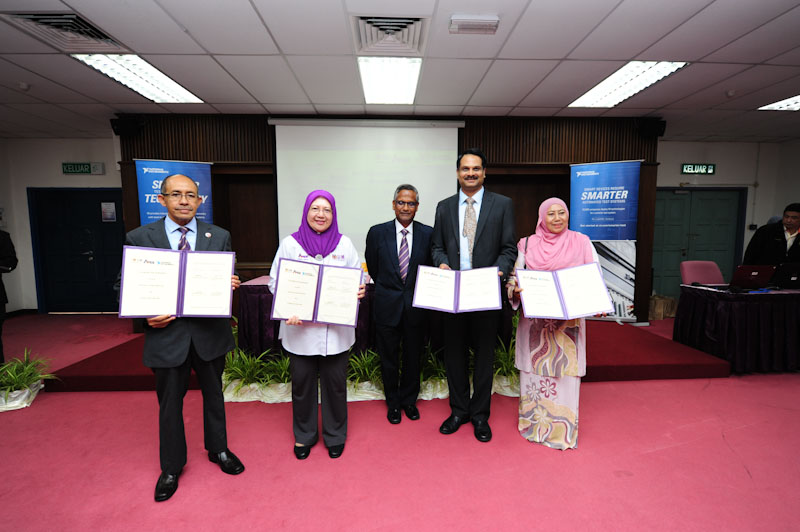 "Having the industrial lab at the university will greatly benefit the students and the staff of the university. By providing the high-end simulation tool and platform like the NI myRIO, the curriculum that is offered at the university will be explicitly embedded with industry demand technology," said USM Vice-Chancellor, Professor Datuk Dr. Asma Ismail.
"This will indirectly prepare the students as well as the staff with cutting edge technology, enhanced knowledge and exposure that is in line with industry needs," she added.
Besides a sponsorship by NI of the lab's software and hardware valued at RM283,000, there are plans to ensure close collaboration between USM's lecturers and researchers, and NI engineers in training opportunities, and guests' lectures.
This partnership is further solidified with more than 65% of USM interns at NI joining the company full-time after they have graduated.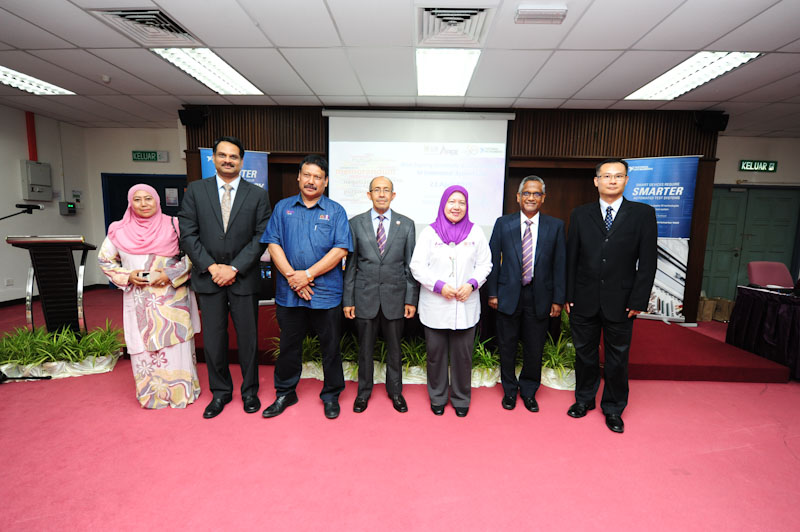 "NI and USM are committed in developing these young engineers by giving them the skills and experience they need to have an edge in the engineering industry. We want them to become highly sought-after in the engineering industries in Malaysia and globally. NI will have access to a ready and brilliant pool of talents from one of Malaysia's top research universities," said NI Vice-President for APAC Manufacturing and Managing Director, Rajesh Purushothaman.
He added, "as NI celebrates its 10th year since the startup of its Integrated R&D and Manufacturing Center in Penang, the company has plans to continue to contribute to the community, and one of its plans is an Autonomous Robotics Competition for universities across Malaysia."
"As we look at raising our profile in Malaysia, we want to advocate for a vibrant environment that encourages collaboration between industry, the academia and the government," Rajesh explained.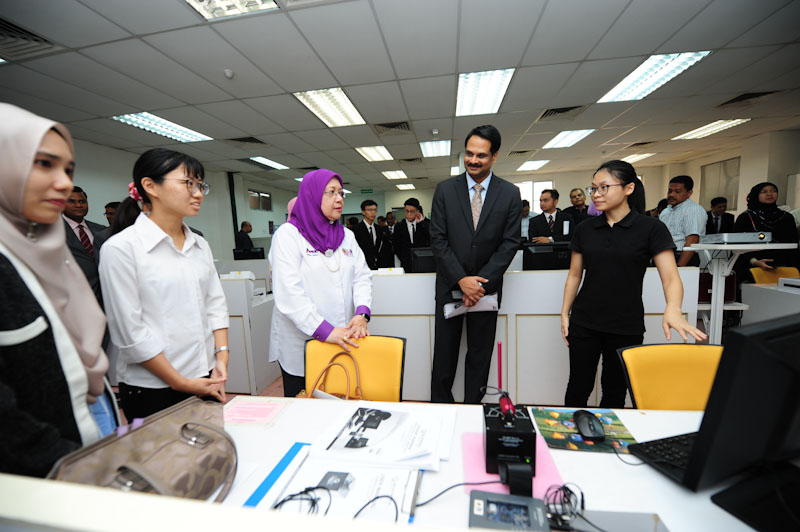 The USM Vice-Chancellor also praised Rajesh for playing a huge role in establishing the collaboration between USM and NI, and in setting up the NI Embedded System Lab at the Engineering Campus.
Rajesh is one of the three CEOs selected by the Higher Education Department of the Ministry of Education for USM under the Academia-Industry Talent Exchange Programme (AI-XCHANGE): CEO Faculty Programme 2.0.
Besides Asma and Rejesh who signed the MoA on behalf of USM and NI respectively, the Dean of School of Electrical & Electronic Engineering USM, Professor Ir. Dr. Mohd. Fadzil Ain and the Academic Relation Manager of NI Malaysia Sdn. Bhd., Azian Wahab were present as witnesses to the signing.
Others present were the Chairman of USM Board of Governors, Dr. Hari Narayanan P Ondiveeran; USM Engineering Campus Director, Professor Dr. Nor Azazi Zakaria; NI senior management and senior digital hardware engineers, as well as the academic and research staff from the Engineering Campus.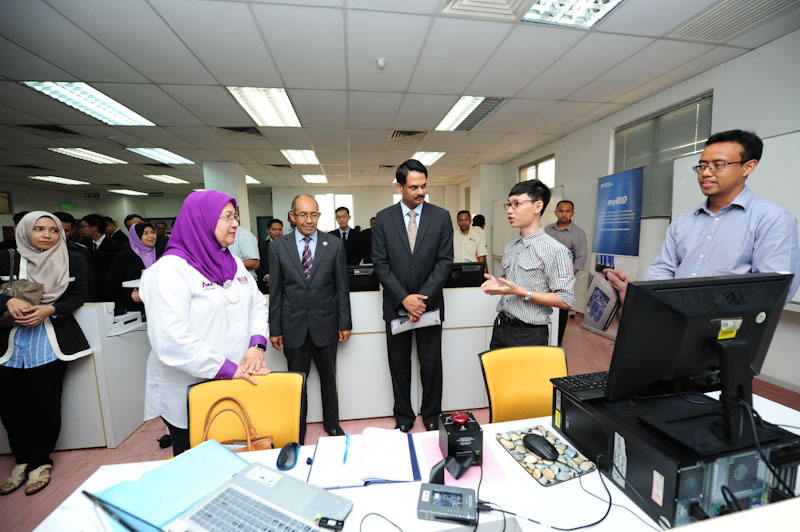 NI is the provider of an open software-defined platform that helps accelerate the development and performance of automated test and automated measurement systems.
Text: Tan Ewe Hoe (MPRC USM) & Yasmin Bee (NI Singapore)